Johnny Deep Will Direct Modigliani Biopic
We have just received the news that Johnny Deep will direct the Modigliani movie. The actor surprises us after 25 years, directing his first film, which Al Pacino and Barry Navidi will produce. This film is about the Italian painter Amadeo Modigliani. Deep will be behind the camera to tell us the story of this artist.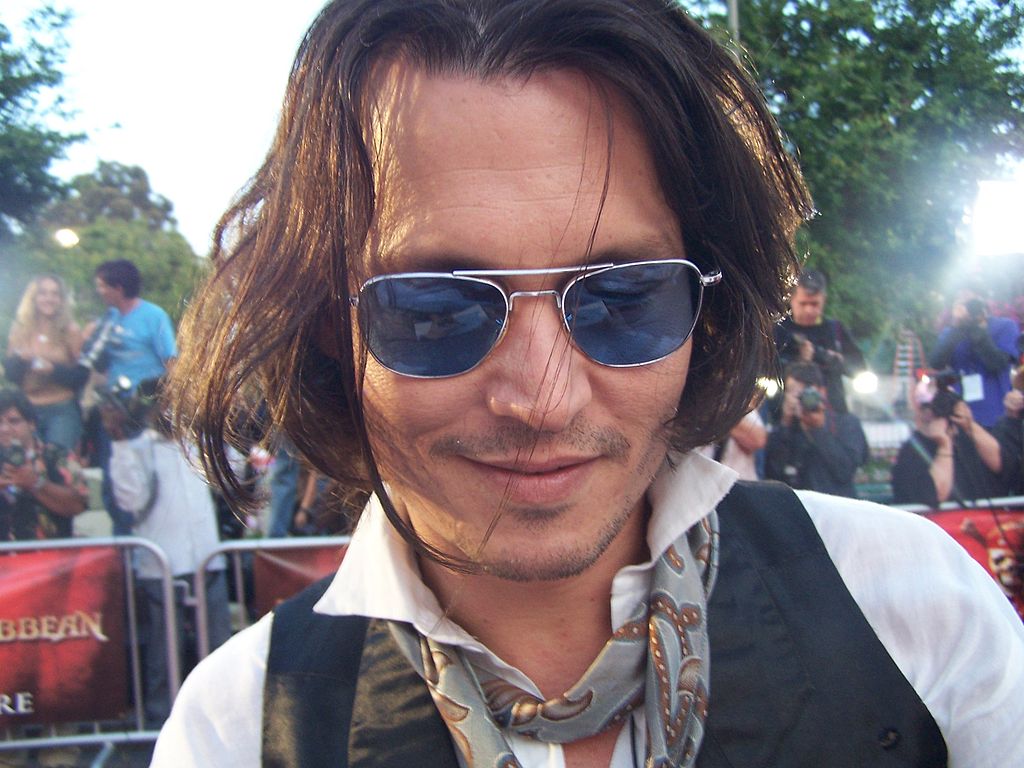 Photo by Anna Altheide, CC BY-SA 3.0 , via Wikimedia Commons
Deep has said he is pleased to exercise the role of director and actor in films. Not for nothing has he been in countless films that have been recognized and critically acclaimed worldwide.
Despite the long trial against his ex-partner Amber Heard and Hollywood's rejection, he was forced to abandon his last project, Fantastic Beasts; it seems that the winds have changed.
Johnny Deep Will Direct Modigliani's Biopic
After some turbulent years due to scandals with his ex-partner, Johnny Deep Will direct Modigliani's Biopic, based on Dennis McIntyre's play. Depp told The Hollywood Reporter, "I am incredibly honored to bring his life to the screen".
This play, originally written for the stage, has been transferred to film by Jersy and Mary Kromolowski. It sets the scene in the warm city of Paris in the early twentieth century, specifically in 1916. Modigliani's biopic will begin production in the spring of 2023 in Europe. This second project, according to Deep, "was a life of great hardship, but ultimately a triumph, a universally human story that all viewers can identify with."
"Modigliani" will be the first film where Deep, Al Pacino and Navidi will participate as co-producers. The film will exploit the 48 hours before and after this Italian artist became famous. These scenes are projected after a trajectory of criticism and commercial failures, seeking to consolidate the reputation of this artistic legend.
Regarding Johnny Depp, Barry Navidi declared: "It has been a dream for me to work with Johnny: he is a true artist with an incredible vision". So hopefully, this film will do justice to the life of Modigliani.
His First Film In 25 Years
It's been 25 years since Johnny Deep participated as a film director. His debut in 1997 in The Warrior with Marlon Brando was a talking point. He also participated in the documentary Crock of Gold: Drinking with Shane McGowan, which was dedicated to the vocalist of the Pogues. It is now confirmed that Johnny Deep will direct Modigliani Biopic.
Depp participated as a producer and actor from 2011 to 2020 in films such as Hugo, The Rum Diary, Dark Shadows, The Lone Ranger, Mortdecai, Black Mass, City of Lies, The Professor, Minamata, and Crock of Gold.
Johnny Deep Will direct Modigliani's Biopic in collaboration with Al Pacino and Navidi about the Italian artist coming to tell a story of challenges. Navidi said, "Al introduced me to Modigliani's work many years ago and I instantly fell in love".
This Al Pacino and Barry Navidi collaboration is not the first they have done. They previously worked in The Merchant of Venice in 2004 and Salome in 2013, starring Al Pacino. But there isn't any information regarding who will play Modigliani or the cast for this new film. We only know that Johnny will not be acting, just directing.
Image via France Télévisions
Depp's Newest Projects
But this is not the only project Depp is working on. Weeks ago, we saw the first images of the actor playing the role of Louis XV in the film Jeanne du Barry. This film started shooting in France at the end of July. It will be directed and starred by the French actress Maiwenn Le Besco. The cast includes Pierre Richard, Benjamin Lavernhe, Melvil Poupaud, India Hair, Pascal Greggory, and Noémie Lvovsky.
Jeanne du Barry will be Deep's first filming as an actor after three years of inactivity due to the long and painful trial he faced, which affected his personal and professional life. His last role was in the film The Minamata Photographer.
Featured Image Via Gage Skidmore
I am a circus aerialist influenced by Dick Grayson and Spider-Man. Fortunate to write about the characters that inspired me. I also have a Bachelor's degree in Political Science and a Master's degree in International Trade.
Leave a comment