Never Fear – Dune: Part Two Is Coming In October 2023
The long-awaited adaptation of Dune is finally here, but so far we only have half of the story. But never fear, Legendary Entertainment has finally greenlit Dune: Part Two. It is due for release in October 2023.
Dune Was Always Meant To Be Two Movies
Image via Warner Bros.
The adaptation by acclaimed director Denis Villeneuve was always designed to be broken into two movies. The first movie set the stage for the larger story – introducing the major Houses of Atreides and Harkonnen, as well as the Bene Gesserit sisterhood. In Dune: Part One we learned about the valuable spice, and the mysterious Fremen, and got a glimpse of some very large sandworms. Dune: Part Two will conclude the story of the first book by Frank Herbert, delving deeper into the Fremen culture and the prophecy surrounding young Paul.
Why Was There Concern Over Dune Getting A Sequel?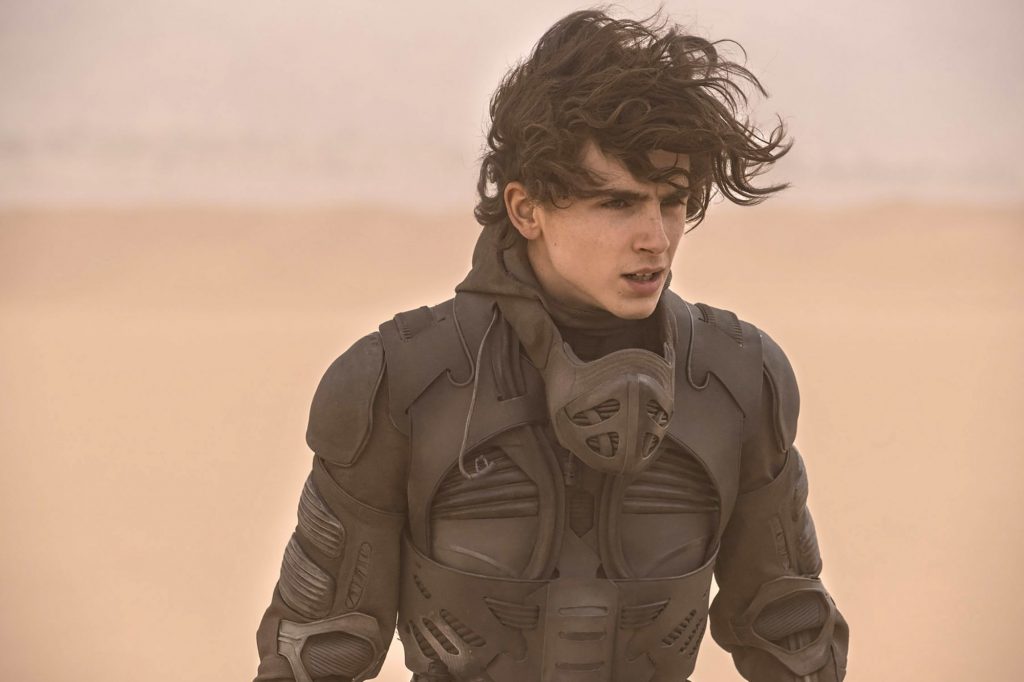 Image via Warner Bros. Pictures.
There was never really a question of whether or not Dune would get its sequel. But there was some apprehension about it, due to comments from Villeneuve back in August.
"So the first thing was to prove that there was a beautiful, popular movie that can exist," Villeneuve told Total Film. "And I think that I proved that – everybody at Warner Bros and Legendary, they are 100 percent behind the project. They feel that it would need a really bad outcome at the box office to not have a Dune: Part Two, because they love the movie. They are proud of the movie, so they want the movie to move forward. And they still did half of it. So, you know, I'm very optimistic."
There was some concern that the airing of Dune: Part One simultaneously on HBO Max would hurt box office numbers. Thus preventing the second movie from being made. But clearly the box office numbers were good enough that Legendary Entertainment has finally greenlit a sequel.
This is only the beginning…

Thank you to those who have experienced @dunemovie so far, and those who are going in the days and weeks ahead. We're excited to continue the journey! pic.twitter.com/mZj68Hnm0A

— Legendary (@Legendary) October 26, 2021
Dune: Part Two Will Be "Pure Cinematic Pleasure"
Image via Warner Bros.
Villeneuve has also said that Dune: Part Two will be "an insane playground" for the director to "just have fun with cinema."
"It's going to be just like pure cinematic pleasure for the second part," Villeneuve says. "I don't want to speak for everybody on the team, but I will say that we really created on this movie a feeling of family and to re-unify everybody again together, that would be paradise."
Dune: Part Two will see more of a focus on the Fremen, as well as the developing relationship between Paul and Chani. The director has also spoken about how Chani will become more of a protagonist in the second film. This should be good news for Zendaya fans everywhere who were disappointed in her limited screen time in part one.
The only question that remains is whether or not this will turn into a Dune trilogy. Villeneuve has also spoken before about the potential to adapt Dune Messiah, the actual sequel to the first book.
"I always saw that there could be a trilogy," Villeneuve told CBC Radio Canada. "After that, we'll see. It's years of work; I can't think of going further than that."
Emily O'Donnell is a writer and photographer with roots in some of the earliest online fandoms. She cut her genre teeth on the Wizard of Oz books at the tender age of 6 years old, and was reading epic adult fantasy novels by the age of 10. Decades later, she still consumes genre fiction like there is no tomorrow. She is delighted to be living through the golden age of sci-fi and fantasy popularity. She is unashamed of the amount of fanfiction that still lingers online under her name.
Adaptation News
Adaptations
Denis Villeneuve
Dune
Dune: Part Two
Frank Herbert
Legendary
Leave a comment