Constantine Movie Sequel Coming With Keanu Reeves To Return
One of DC's cult classic flicks is reportedly getting a sequel. According to a report released on Friday, Warner Bros. is working on a follow-up to the 2005 film Constantine movie, which starred Keanu Reeves and had by Francis Lawrence as the director. In addition to J.J. Abrams, Hannah Minghella, and Akiva Goldsman, who writes the screenplay and produces the movie, Lorenzo DiBonaventura and Erwin Stoff will serve as executive producers. According to reports, the acquisition was supervised by Michael De Luca and Pam Abdy, the new co-chairs of the Warner Bros. Picture Group.
Reeves has long expressed his wish to play the heroic chain-smoking, trenchcoat-wearing character again. The role Constantine was the one he wanted to return to the most, he remarked in an interview with Stephen Colbert last year. He declared, "I would love to be John Constantine again. I've tried." The "Keanussance" continues after his roles in The Matrix 4 and John Wick Franchise.
Source: Entertainment Weekly
Many tries to make a Constantine movie sequel happened
Goldsman disclosed that there had been multiple attempts to develop a Constantine sequel, but the box office receipts weren't high enough to impress the studio during a 15th-anniversary panel at San Diego Comic-Con the year prior. "We wanted to make… a hard-R sequel," he said. "I think we'd probably make it tomorrow. Yes, we tried a lot of different ways to find… it was always to the studios who made it, which were Village Roadshow and Warner Bros. It was always a little bit of a feathered fish."
This may be one of the more unexpected projects to be under development under the Warner Bros. Discovery leadership, which has recently garnered news for their long-term aspirations for the DC universe. Although Constantine is a fan favorite and was a financial success when it came out in 2005, some people feel that it is only a loose approximation of the comic book Constantine mythos. Later, Matt Ryan played the role in live-action versions of the Constantine and DC Legends of Tomorrow television series, while Jenna Coleman portrayed a gender-flipped version of the character in the most recent The Sandman Netflix series.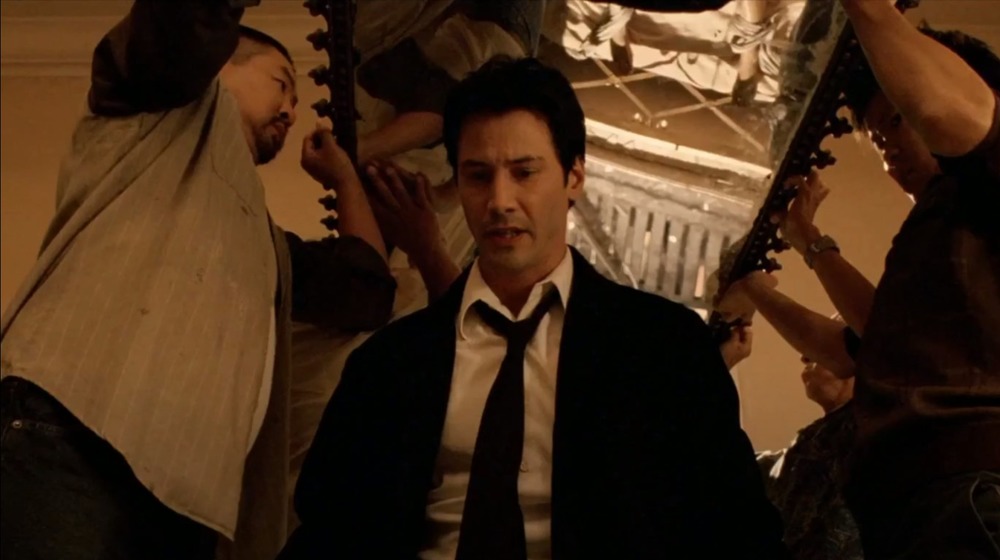 Source: Looper
Additionally, a new Constantine HBO Max series suffered cancelation
A new Constantine movie HBO Max-exclusive series that becomes part of a Justice League Dark shared world is also something that Abrams worked on as part of a larger contract with Warner Bros. Whether this movie sequel takes precedence over the plans for the program, which were said to be "on firm ground and going along" in an industry report last month, is unknown at this time. Unfortunately, the HBO MAx series received cancelation. A Constantine sequel circulated for a while now; co-star Peter Stormare previously said in 2020 that a sequel of some kind was in the works. Reeves publicly stated his willingness to take up the part again.
"Unfortunately, I don't even remember who has it, but with all these shared universes that exist now, with Constantine being a part of Vertigo, which is a part of DC, people have plans for these shared universes," Lawrence said in a 2020 interview. "You know, possibly different Constantines and things like that. Right now, we don't have that character available to us for TV or movies, which is a bummer. We all investigated it, but I think it's kind of crazy when you have Keanu, who would love to do another Constantine, and us wanting to do another Constantine, and people are like, "Uh, no, we got other plans." We'll see what happens."
What do you think about a Constantine movie sequel? Do you consider yourself a fan of the original m0vie? Is Keanu Reeves an actor you like? I mean, let's be honest, who doesn't love Keanu Reeves? Share your thoughts with us in the comments below!
Leave a comment