First Agatha Harkness Images For Midnight Suns Show Major Difference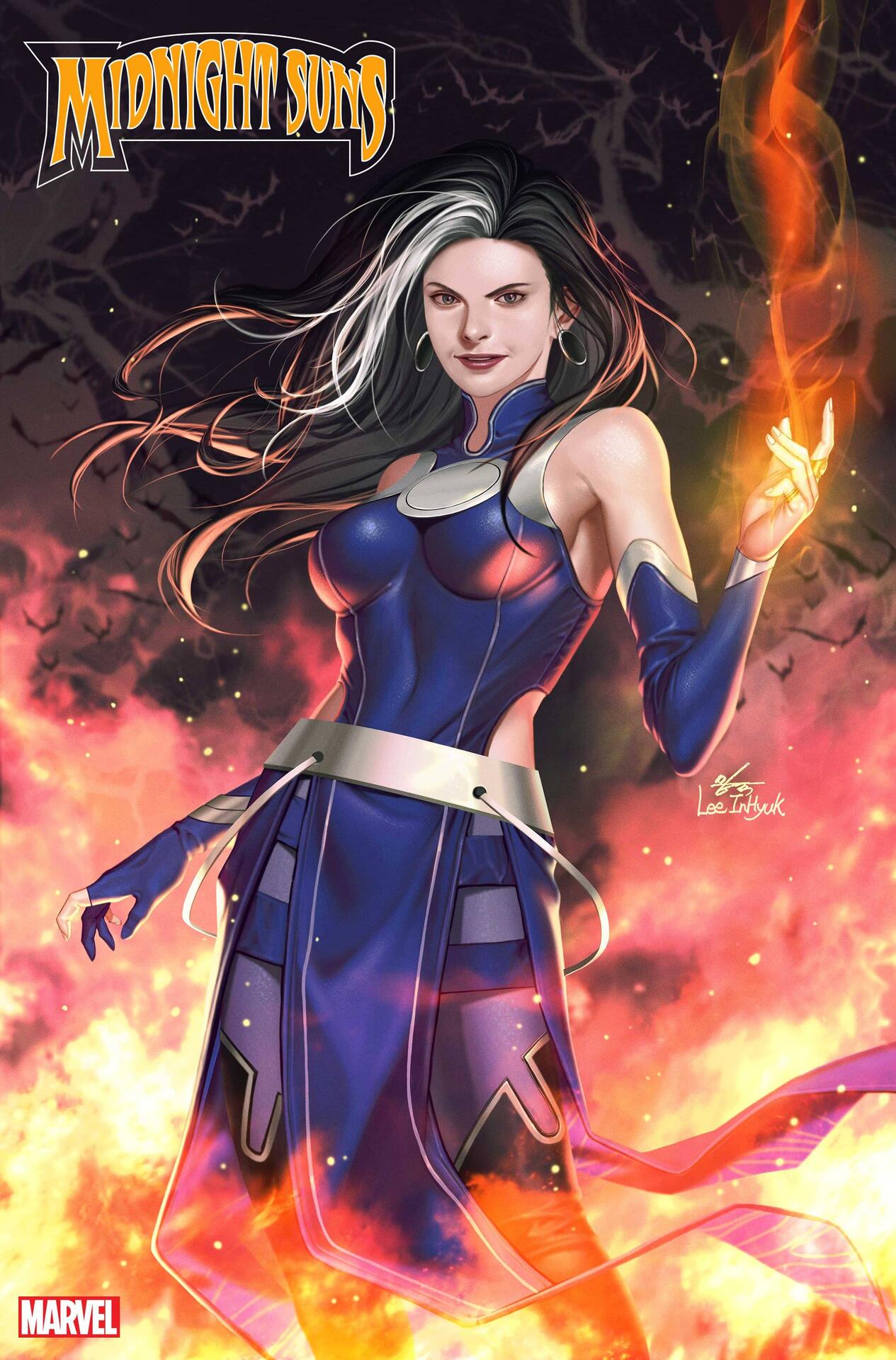 The first images of Agatha Harkness for Marvel Midnight Suns show a different, younger version of the witch, closer to the one we met in the MCU. Harkness is one of the most mysterious and beloved characters in Marvel. Since her first appearance in the 60s, Agatha has been an older person, wearing wavy clothes. However, now the witch will have a very different appearance from what we are used to, but more in tune with her look in the MCU.
This character has been one of the most obscure due to her magical powers and has had several relevant participations and events. She captured and prosecuted Captain Marvel on one occasion. Her first appearance was in issue 64 of Fantastic Four.
Image via Marvel Comics
Agatha Harkness appeared in the Wanda Vision series; however, her appearance was much younger in this production. The actress who played this role was Kathryn Hahn, who will do a new series showing this youthful character. Harkness will also appear as a youthful witch dressed differently in the latest comic book Midnight Suns edition. In issue 3 of this comic, they will tell part of the story of this sorceress and how was her youth fighting against evil.
Marvel Midnight Suns Show Presents First Agatha Harkness Images
The Agatha Harkness presented on the cover of Marvel Midnight Suns is very different from the one we have known in other comics. This sorceress has always been an older person with white hair and baggy clothes. Midnight Suns shows a youthful character in her 20s to 30s, her black hair with a white streak. In addition, she wears more modern clothes, tighter to the body, very similar to the version that would have appeared in Wanda Vision and will soon be in Agatha Harkness: Coven of Chaos.
Marvel would have been inspired by the real character to design this version in this comic. Apparently, they applied their production method backward. Instead of adjusting the character from the series or movie to the comic, they adjusted the comic book character to Kathryn Hahn's appearance.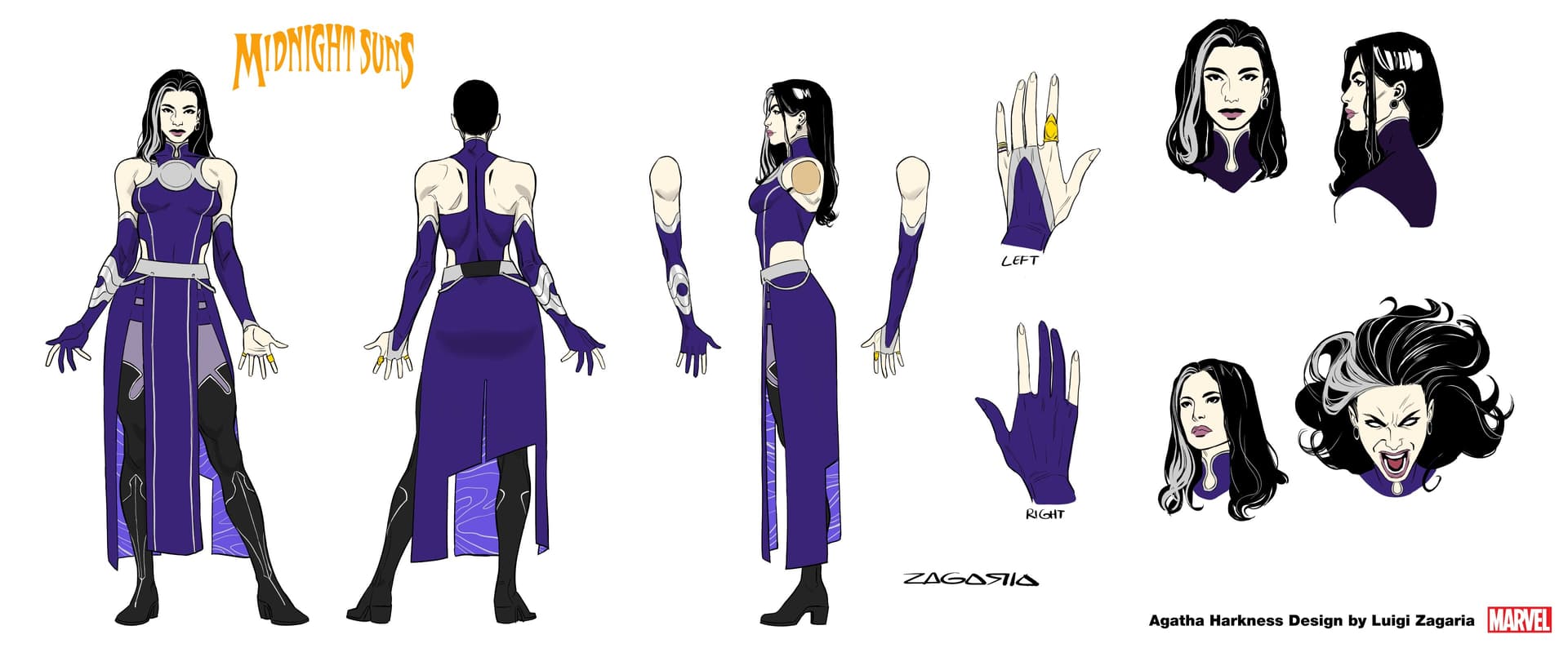 Image via Marvel Comics
Much has been said about the love fans have for this MCU character. But Marvel Midnight Suns writer Ethan Sacks stated that the success of this character doesn't come from the UCM. Fans have loved Agatha since before she appeared in WandaVision. Sacks stated "Agatha Harkness has been a mysterious character that had Marvel fans under a spell long before her MCU debut in WandaVision. Getting to reveal some of her comics backstory, from her younger, more passionate, and less cynical days has been, well, magical."
Sacks said they would show this character's past in this new version. We will see her origins when she started her career as a heroine, and her physical appearance.
From WandaVision to Coven of Chaos
After her introduction in WandaVision, Agatha Harkness will have her own series called Agatha Harkness: Coven of Chaos. This new production will be available on Disney's streaming platform in the winter of 2023. The show will present Agatha and her coven fighting the dark forces threatening to end the world. All set in the environment of witches and inspired by 1939's Wizard of Oz witches of the west.
Image via Marvel Studios
Actress Kathryn Hahn commented on this new production as follows "There is something that does feel so badass to be playing like, you know, we think of a witch, and you think of, immediately, you think of a woman who is loud, who is mysterious, who is dangerous because she's complicated and she's misunderstood." Hahn would add, "And all that stuff is a real turn-on to me as a performer in terms of digging into this person a little bit more. very excited."
The actress is excited to reprise her role as the character that earned her an Emmy Award for WandaVision. As for the outfit she will wear, it has been rumored to be different from the one seen in WandaVision. However, Marvel is being mysterious as usual and not giving away any details.
Leave a comment