Black Adam Villain Revealed! Who Will The Rock Face In His DCEU Debut?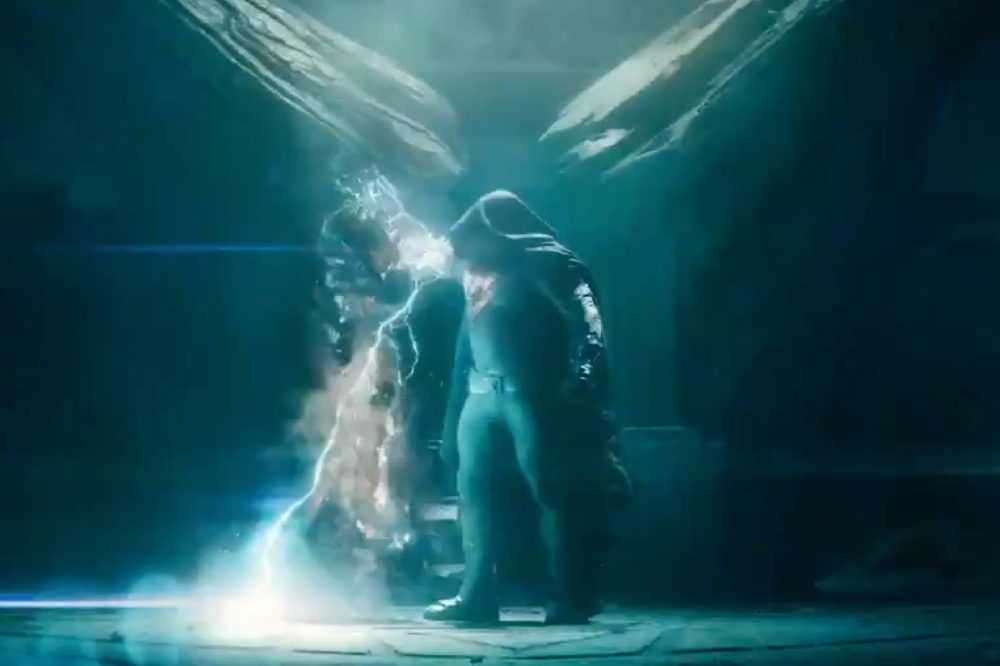 While we're gotten some great first looks at the upcoming Black Adam movie, Warner Bros hasn't yet revealed the villain. It's always interesting to see who will face the ultra-powerful characters. Who can go up against Superman? Zod. Who can take on Thor? Hela, and, later this year, Christian Bale will play the even more dangerous Gor. But how about Black Adam? Even more powerful than Bill Batson's Shazam – who will already be fighting a pair of powerful villains in Fury of the Gods. Who could possibly go up against an anti-hero as brutal and terrifying as Teth-Adam? Well, Warner Bros picked one Hell of a character … the villain Sabbac will face Black Adam according to the toy release.
Where Was the Black Adam Villain Revealed? A McFarlane Toys Preview Listing
Generally, when a toy reveals something significant about a film, it's due to LEGO. However, they can breathe a sigh of relief since Todd McFarlane is to blame this time around. But which hero on the internet revealed the news? Reddit user DrAwesomeX: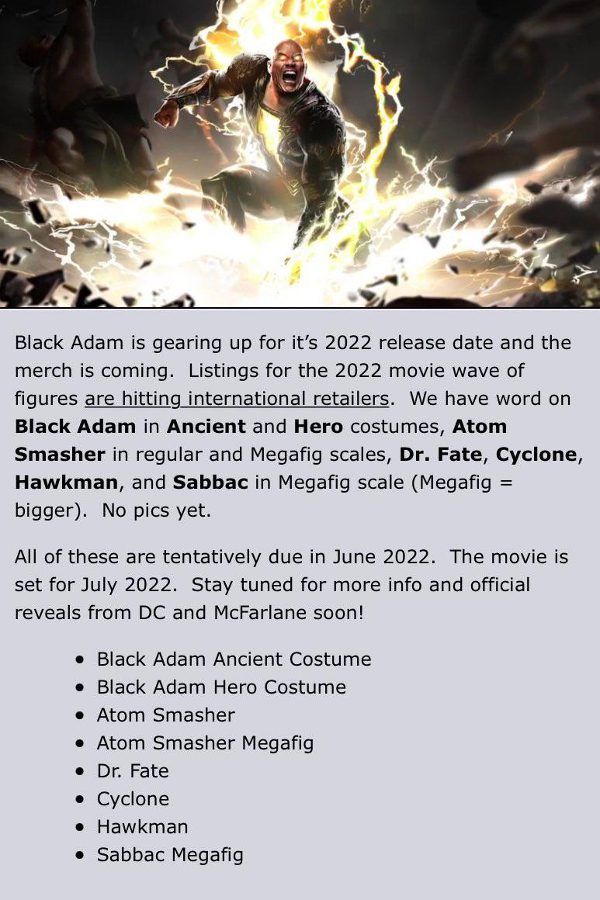 (Image: Reddit)
Take a good look at the list, and you'll see the name of the revealed villain in Black Adam: Sabbac. That's right! Black Adam is going to take on Sabbac! You know…Sabbac…the…um…who is Sabbac?
Sabbac is a Great Adversary for Teth-Adam and the Justice Society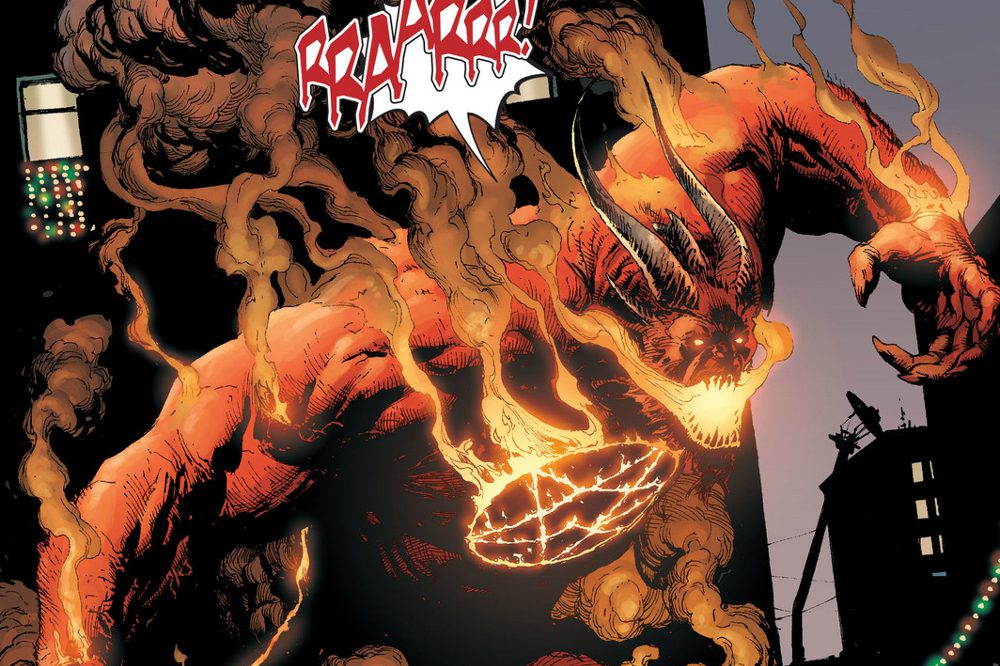 (Image: DC Comics)
The power of Shazam comes from the gods of Olympus. When Billy, or any of the Shazam family – including Teth-Adam. The same goes for those who carry the power of Sabbac. Both Shazam and Sabbac are acronyms. Shazam stands for Solomon, Hercules, Atlas, Zeus, Achilles, and Mercury. So many heroes rolled into one word. So, what does Sabbac stand for? Satan, Aym, Belial, Beelzebub, Asmodeus, and Crataeis. If you don't recognize all of those names, we'll sum it up: DEMONS! ALL OF THE DEMONS! Okay, not all of them, but a terrifying lineup. When the host to this power calls out SABBAC, they turn into a massively powerful demon. As we said, the Black Adam villain is one Hell of a character. You can roll your eyes now.
With the Villain Revealed, Do We Know Who Will Play the Demonic Being?
(Image: DC Comics)
Black Adam has a great cast. Aside from the Rock as the titular hero, we have Aldis Hodge (Hawkman), Sarah Shahi (Isis), Quintessa Swindell (Cyclone), and Noah Centineo (Atom Smasher). Oh, also Pierce Brosnan as Doctor Fate! But one of the top-billed actors has no role assigned to them yet: Marwan Kenzari. The 39-year-old actor is a slowly rising star but recently landed some prominent roles, including one in The Old Guard and (though unfortunately miscast) Jafar in the live-action Aladdin. But, of course, those were big robes to fill, as Jafar is one of the most legendary villains of all time.
But if the revealed Black Adam villain is indeed Sabbac, Kenzari gets to define the character. Sabbac, though he debuted in 1943, is a very obscure character. In the comics, we haven't even seen Sabbac since the 2013 New52 reboot of Shazam. In that incarnation, Sabbac was the physical manifestation of the seven deadly sins, which Billy Batson and his adopted family defeated in the first Shazam movie. It would be nice to believe Black Adam isn't going this route. Unfortunately, one of the people Dwayne Johnson consulted about the character was Geoff Johns, the writer of the New52 Shazam…and one of the people responsible for a lot of controversy at Warner Bros.
Still, Sabbac is an underutilized villain, and if he is going to face Black Adam – two powerhouses throwing lightning and punches at each other – we're in for a fun movie.
Good and evil aside, would you rather have the powers of SHAZAM or SABBAC? Tell us below!
(Featured Image: Warner Bros)
Roman Colombo finished his MFA in 2010 and now teaches writing and graphic novel literature at various Philadelphia colleges. His first novel, Trading Saints for Sinners, was published in 2014. He's currently working on his next novel and hoping to find an agent soon.
Leave a comment