Beetlejuice 2 Is Dead. It's Not Showtime Anymore.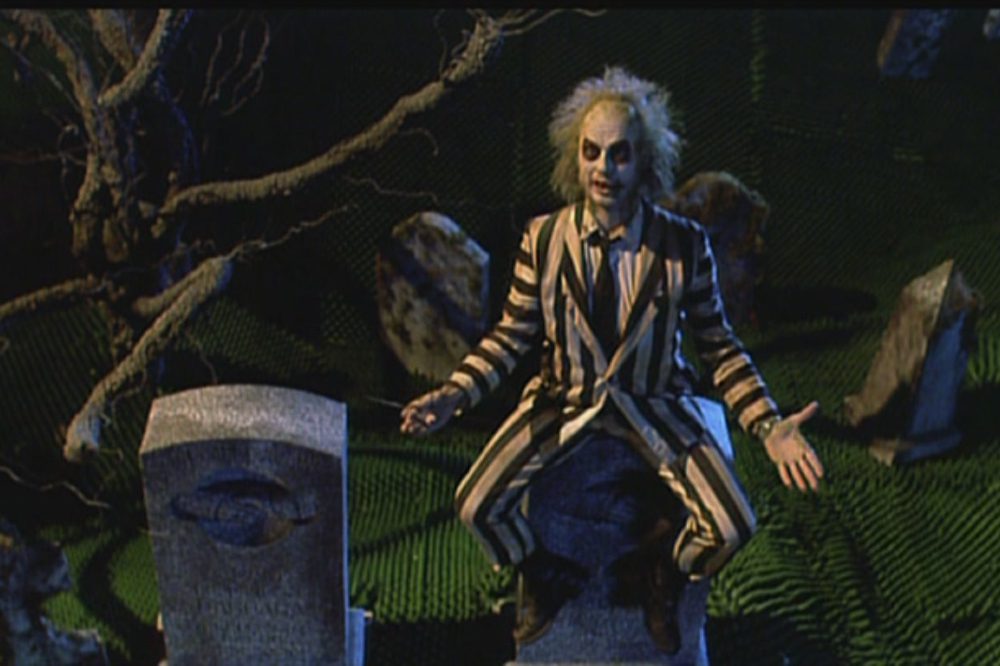 All Beetlejuice wanted was for someone to "go ahead, make my millennium." And wouldn't it have been an interesting new millennium if we all got to see a Beetlejuice double feature every Halloween? The costumes, the Gen X'ers, and Gen Z's bonding over the experience. Meanwhile, Millennials who are too old to appreciate a sequel but too young to understand the original's magic would watch it trying to reclaim some part of their existence when the 90s and early 00s ripped away. But alas, this will never be. The long-anticipated Beetlejuice sequel was canceled. That's right. Beetlejuice 2 is dead. But then again, wasn't Beetlejuice always dead?
What Left Beetlejuice 2 in the Graveyard of Dead Movies?
(Image: Warner Bros Pictures)
Sam Grahame-Smith. The writer. Everyone knows that writers are one of nature's most horrible abominations, and Grahame-Smith is no different. Apparently, he just couldn't find the best possible story that would please millions of fans who grew up loving the original and introduced it to a new generation of kids who also love it. I mean, how hard is it to make Beetlejuice, a creepy, old, sexual predator dead guy, loveable all over again for Beetlejuice 2?
But before declaring his Beetlejuice 2 work dead, Grahame-Smith did try his best to make it work. But, as he said in his interview with Collider, there were several ways to fail and less than a handful of ways to succeed. He went on to say:
"It's such a very fine needle to thread that I certainly like (sic) didn't get it there, on the script side. I didn't thread the needle. There are things that were cool and some interesting ideas. I've certainly emotionally moved on from it and just said, "If it happens someday, it happens."
You had one job, Sam! Okay, you actually have like ninety jobs, and a lot of them look fantastic, so don't stop what you're doing. But, like, you had one job we all really wanted to happen. Oh well, at least Beetlejuice: The Musical is coming back to Broadway. Does anybody have $400 to spare for a ticket?
Beetlejuice 2 will hit theaters never – because it is dead. 😔
(Featured Image: Warner Bros Pictures)
Roman Colombo finished his MFA in 2010 and now teaches writing and graphic novel literature at various Philadelphia colleges. His first novel, Trading Saints for Sinners, was published in 2014. He's currently working on his next novel and hoping to find an agent soon.
Leave a comment