The Box Office Numbers for October 2021 Keep On Climbing With Hits Like Dune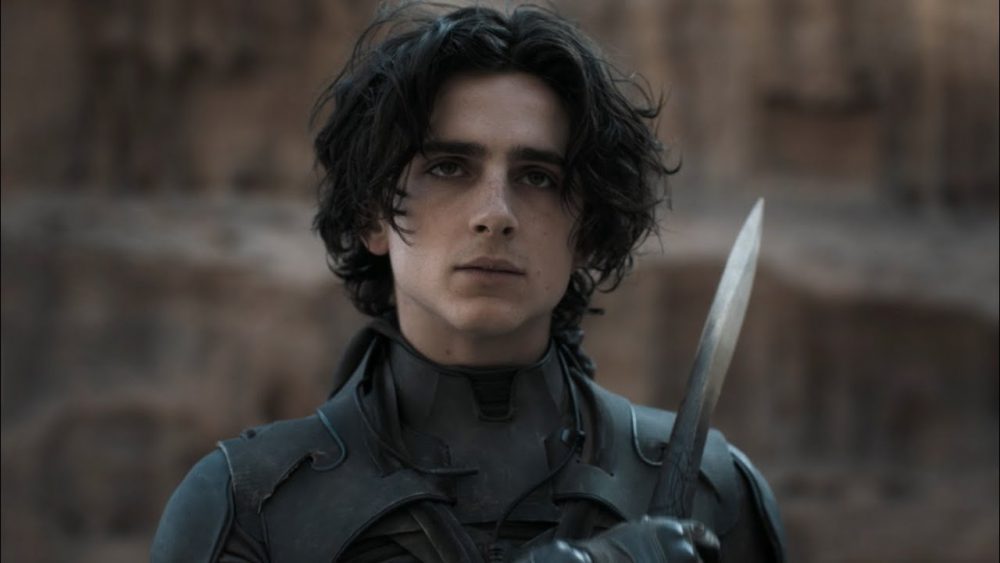 I have been going to the movie theater since it reopened in the middle of the coronavirus pandemic. They began with mostly empty screenings or the odd busy night. But the past month has undoubtedly been its busiest. I sat by strangers for the first time in ages during the opening night of Dune. The French Dispatch saw a long line of ticket holders. Even Venom: Let There Be Carnage filled the parking lots. So how is the box office for October 2021 doing? It's safe to say the answer is, "pretty darn good."
How Is The October 2021 Box Office Looking?
Early October saw some anticipated releases. No Time to Die, Daniel Craig's exit from the James Bond franchise, dropped to high expectations. Nearly meeting them, the film currently stands at $111.7 million domestic and $460.4 million worldwide. These numbers are impressive enough, especially for a pandemic release. Though, it needs even heftier numbers to break even. There may not be time to die, but there certainly isn't time to make $900 million.
Beating Bond at the domestic box office, Venom: Let There Be Carnage has also impressed ticket sellers. Sitting at $175 million domestic and $290.7 worldwide, it broke records for COVID-19 releases. It continues to have a difficult time beating its 2018 predecessor, especially without a release date in China.
Another big release, Halloween Kills, has earned $63 million domestically and $8.7 million internationally, failing to beat the success of 2018's Halloween. Also released this month is The Last Duel, with a disappointing $11.2 million worldwide despite a $100 million budget.
Image via Sony Pictures
The Latest Releases Are Pulling Up The Numbers
A new Venom film and a James Bond finale are both tremendous box office draws, but little has beaten the hype of Denis Villeneuve's Dune. The film began rolling out in overseas markets earlier this month and finally landed in the U.S. on October 22nd. Already sitting at $130 million from the earlier release dates, the film has a promising outlook. The word-of-mouth continues to stay positive, and people are flocking to seats to see the next big film franchise be born.
Despite the positivities, the film suffers from its domestic release strategy. A Warner Bros. property, Dune will see a day-and-date HBO Max release. It might not reach its full potential thanks to this strategy, but anybody who went to a movie theater this weekend can attest that people are still going out to see it.
Timothée Chalamet is the real winner of the weekend. The face of Dune and amongst the starring cast of another release, Wes Anderson's The French Dispatch, he's quite the busy boy. The quirkier of the two films is drawing another kind of audience. Wes Anderson movies aren't exactly as hyped up as other genres, but the fan base for the director remains faithful. Could it be a surprise smash hit? Time will tell.
Image via Searchlight Pictures.
Have you contributed to the October 2021 box office yet? All of the above-mentioned films are still in theaters, so it's not too late.
Let us know what you're seeing this month. Are you staying home to watch films that have a day-and-date release, or are you too excited for overpriced popcorn to resist buying a ticket? Let us know in the comments!
Featured image via Warner Bros. Pictures.
Meghan Hale is the kind of movie lover that has a "must watch" that is a mile long... and growing. When she isn't talking about the latest film and television news she is writing one of her many in-process novels, screaming film trivia at anybody who will listen, and working as a mental health care professional. Follow her on Twitter @meghanrhale for some fun theories and live reactions to all things entertainment.
Leave a comment