Will Gay Characters in Eternals Be Censored Overseas?
We have all seen it before. A film includes a relationship not often seen in box office hits, and the filmmakers pat themselves on the backs for including it. But then you find out that scenes involving them were quickly censored or edited out in some overseas markets, and it feels like the display of diversity was for nothing. But will that happen again soon? Eternals has gay characters, and some are worried that they'll be censored overseas. Director Chloé Zhao is one of them.
Chloé Zhao Hopes That Gay Characters in Eternals Won't Be Censored
Avengers: Endgame included a gay man talking about his dating experience post-snap. It was brief, easily edited out in some strict overseas markets, and barely counted as inclusion. However, Eternals is taking a stand on featuring LGBTQ+ characters and will include the MCU's first openly gay superhero, Phastos (played by Brian Tyree Henry.)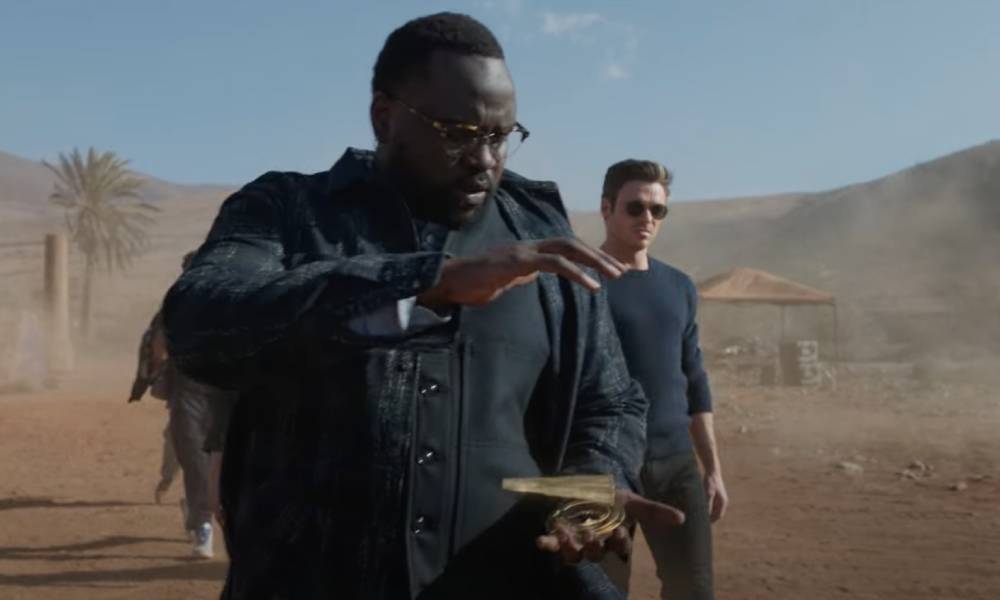 Image via Marvel Studios.
The film still hasn't been released, so we don't know the extent to which his sexuality plays into the whole movie. Though, based on what we know about the character, interviews, and the film's trailers, it's clear that it won't be as easy to take it out when compared to Endgame. To exclude any queer narratives would mean a significant cut of the film, as Phastos' entire reason for fighting is founded upon his ability to love.
When asked about a censored version of the gay characters in Eternals, the recent Oscar-winning director had the following words to say to Eric Kohn of IndieWire:
"I don't know all the details but I do believe discussions were had and there's a big desire from Marvel and myself — we talked about this — to not change the cut of the movie. Fingers crossed."
Ultimately, a director doesn't have the final say in overseas censorship. And considering how Zhao doesn't even know the outcome, we'll likely find out around the same time that she does. Though, we are happy to hear that she is fighting to keep the relationship in, and it looks like Marvel has her back.
You can find out if the gay characters in Eternals will face being censored when it releases on November 5th, 2021.
Readers, we want to start a discussion about censorship in films. Do you find that it weakens the impact of inclusion? Drop your thoughts in the comments, or join us in the conversation on Twitter by reaching us @ComicYears.
Featured image via Marvel Studios.
Meghan Hale is the kind of movie lover that has a "must watch" that is a mile long... and growing. When she isn't talking about the latest film and television news she is writing one of her many in-process novels, screaming film trivia at anybody who will listen, and working as a mental health care professional. Follow her on Twitter @meghanrhale for some fun theories and live reactions to all things entertainment.
Leave a comment