Will A Pokemon MOBA Work? – Fans Aren't So Sure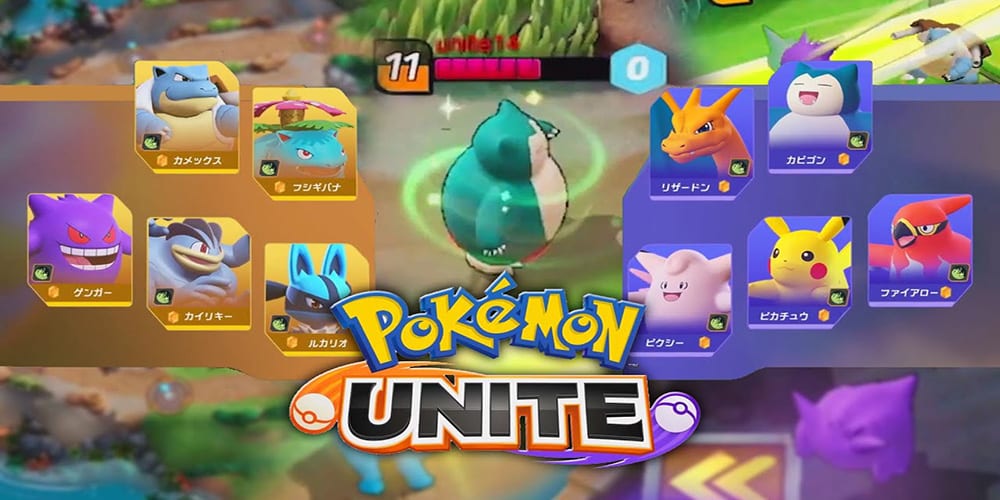 A lot of people didn't see this latest announcement coming. Pokemon is working on a MOBA, akin to League of Legends. The free-to-play game is going to be a major attempt to get into the esports scene. That's wonderful, but a lot of people seem wary. Within 24 hours, the trailer for the new Pokemon Unite release is the most disliked video on the company's YouTube. Does that really mean anything? Not really. But it does call into question whether or not a Pokemon MOBA actually works.
What We Know about the Pokemon MOBA
Image Credit: Nintendo/The Pokemon Company
MOBA, or multiplayer online battle arena, is a moniker associated with some of the biggest games in esports. League of Legends and DOTA 2 are played by people all around the globe. Pokemon is the same sort of phenomenon; internationally popular and always gaining new fans. So, why could a Pokemon MOBA not exist and thrive? We don't know about a release date yet, but we do know its on its way.
The trailer of the announcement showed some gameplay. If you know developers, then you recognize this is likely pre-alpha. Overall, we can't expect to know everything about this new title, but we can anticipate a few key things.
Factors that Will Help the Game Succeed
Image Credit: Nintendo/The Pokemon Company
First of all, the Pokemon aspect of the new title cannot overtake its MOBA elements. The game needs to cater to the MOBA audience more than the Pokemon audience. League isn't terribly hard to learn how to play. Despite seeming overwhelmingly complicated to newcomers, there is a very manageable learning curve. My biggest fear with a Pokemon MOBA is that the game will be way too easy to pick up and play. There needs to be a nuance to the title that comes from the strategy side of gaming and not the youth-targeted mechanics the mainline Pokemon games feature. 
Likewise, we need to see some real infrastructure go into making this game valid in the competitive scene. The Pokemon Trading Card Game is still wildly popular. Even the Pokemon Championship Series is very successful in pushing the cards and video games. These events take place all over the world and will likely be a great place to start promoting the MOBA. That said, it's crucial that the game is not focused and presented to Pokemon fans only. The real way this game succeeds is with a careful and deliberate integration into esports leagues. Pokemon esports is not necessarily the same as the major leagues we see on Twitch and ESPN. If a Pokemon MOBA is to succeed, then esports audiences should see it as a great game regardless of its IP.
Pokemon MOBA – Will it Work?
My inclination is to say that a Pokemon MOBA is a classic example of veering out of your lane. The mainline Pokemon games clearly do not cater to the traditional Pokemon audience. If you want to argue that's a mistake, then go ahead. In reality, Sword and Shield sold more copies than any other game in the series' history. So, that means that clearly now is the time to cater to the new crop of Pokemon fans. Will they play a MOBA? Probably, but they might not take to it like they would a traditional Pokemon game. Even newer spin-offs like Pokemon Cafe Mix (click here for reviews) show that Nintendo and The Pokemon Company are open to trying something new. I just can't see a large enough audience to make this free-to-play title worth either company's efforts. 
If you think the Pokemon MOBA is a good or bad idea, then let us know in the comments! Thanks for choosing Comic Years for all things gaming, comics, and pop culture!
Featured Image Credit: Nintendo/The Pokemon Company
Taylor is the Gaming Editor of Comic Years and a lifelong fan of video games. He holds two degrees in Political Communication and wrote a Master's Thesis on resistance movements, race, and the exploitation of college athletes. His wife and two Toy Australian Sheppards keep him sane.
Leave a comment