State Of The Console – Best Nintendo Switch Games So Far
We're still in the heart of the Nintendo Switch's console life. With heavy hitters like Animal Crossing and Persona 5 Scramble on the way this year, it seems like a good time to do a State of the Console. In these pieces, I like to try and review a console's standing and see what games are really standing out so far. We'll do the same thing for the Xbox Series X and PS5 about a year after they release. For now, it seems like a good time to talk about the best Nintendo Switch games so far in this Nintendo edition of State of the Console. 
Best Nintendo Switch Games So Far 
In a lot of ways, the Nintendo Switch reignited the company's flame Sure, the Nintendo 3DS thrived for nearly a decade. That being said, running through the history of the Wii U is like a how-to book on causing a console to fail. The Switch, almost like a Wii U done right, is truly a remarkable console. No, it's not as powerful as the Xbox One or PS4. Still, the portability and incredible exclusive titles make the console well worth it. Here are what I consider the best Nintendo Switch games so far. Let's start with an instant classic!
Super Mario Odyssey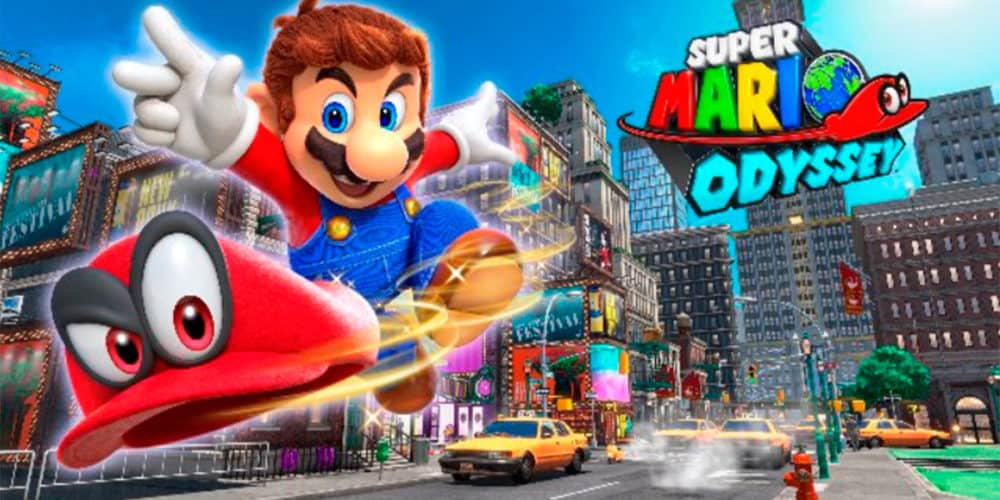 Image Credit: Nintendo
From the beginning of Super Mario Odyssey, every fan of 3D Mario games knew they were in for something amazing. The concept of adding Cappy, a hat which doubles as a new move and action mechanic, is truly fantastic. I honestly can't even imagine a 3D Mario game without Cappy in the future. There are so many classic moments in the game. To be honest, I think Super Mario Odyssey could go down as the best 3D Mario title since Mario 64.
How many Mario games let you take over a dinosaur and wreak havoc in a prehistoric world? Also, the interpolation of 2D Mario mini-levels is absolutely fantastic. If any Mario game is a love letter to the fans, then it's this one. I can't say a single bad thing about it, and if you have kids, then it's great for all of them. In the entirety of the history of Super Mario, I don't know if Nintendo has been more successful. It's a must own for Nintendo Switch players.
Fire Emblem: Three Houses
Image Credit: Nintendo
If you ever played a Fire Emblem game, then you know the series almost got canceled. Running through the history of Fire Emblem over the years is sort of like a roller coaster ride. On Fire Emblem: Three Houses, they nailed it. For a long time, the series stuck to 2D cutscenes and turn-based combat. Utilizing a pixelated art style, the game really stayed largely the same throughout the years. Three Houses turned the game into something entirely different.
As the house leader of a boarding school for warriors, you train and obtain students to form a party. Your group fights off threats internal at the school, and external enemies out in the world of Fire Emblem. I think the game really nailed a transition to a more open-world style, and features a ton of gameplay. You can choose between three houses, meaning three distinct experiences. If you want a bang for your buck and a ton of turn based fun, then there's no better game on the Nintendo Switch. Fun fact: you can actually play as the title character, Byleth, in Super Smash Bros. starting this week.
Super Smash Bros. Ultimate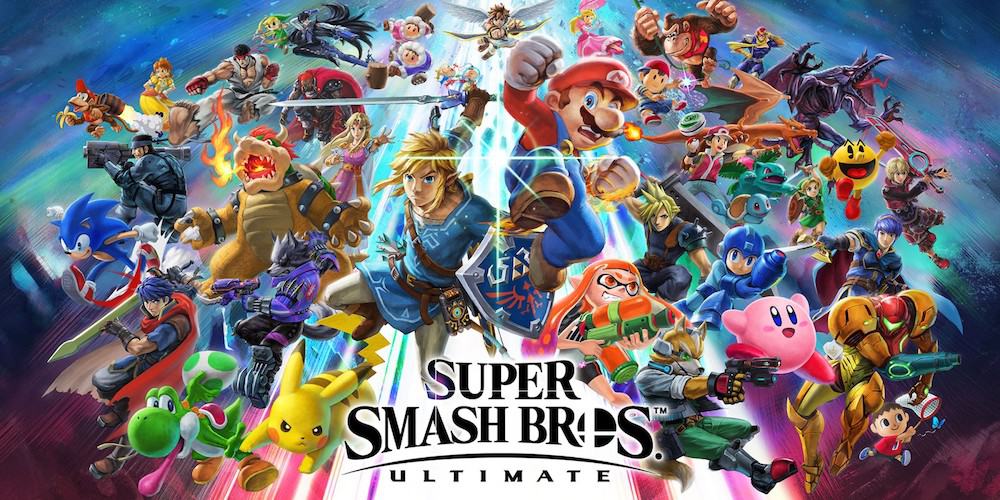 Image Credit: Nintendo
There's no fighting game quite like Super Smash Bros. Ultimate. To commemorate all the past games in the Super Smash Bros. series, Nintendo included all fighters from the series ever. It's a huge undertaking, seeing as each character has certain moves, attributes, and fighting styles. Plus, 5 DLC characters provide players with a lot of choices to find their perfect main. There will always be Tekken and Mortal Kombat fans, but I think Super Smash Bros. Ultimate is the perfect game for all players.
Yes, there is a huge competitive gaming scene around Super Smash Bros. Ultimate. Even so, you don't have to be an expert at fighting titles to pick up the game. I think Nintendo does an incredible job at leveling the playing field with the game's sliders. You can play with your kids as a team, fight your spouse or significant other, or take on others online. Plus, the World of Light story mode gives you plenty of single player adventure. Not to mention, you can still train Amiibo figures to fight against. I don't think I need to say it, but this is a Nintendo Switch must. Only one game, in my eyes, is more essential to the Switch. 
The Legend of Zelda: Breath of the Wild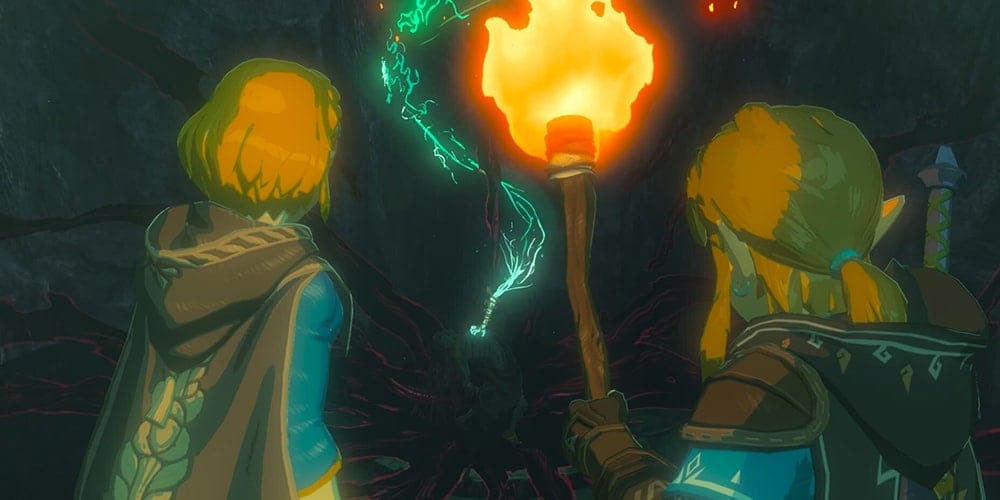 Image Credit: Nintendo
When the Nintendo Switch launched, The Legend of Zelda: Breath of the Wild seemed too good to be true. Not only was an open-world Zelda game on my TV, but I could bring it with me in handheld mode. The game's spirit is still very much in keeping with the Zelda world, but also so much more. With elements of Skyrim and Dark Souls, albeit much easier, the game is a masterclass in level design in a world meant to feel limitless. Weather impacts your play, enemies keep things interesting as you travel from place to place, and the entire experience is serene. 
It's tough to imagine what comes next for Nintendo with a The Legend of Zelda: Breath of the Wild 2 confirmed to be in development. I think for non-Zelda fans, the game was perfect to introduce a more accessible style of play. Veterans of Zelda also had a lot to enjoy. It's the perfect storm of every player having something they can love. Plus, $25 of DLC really made the game something to be experienced. If you own a Switch, then do yourself a favor and experience this game. 
What Are Your Best Nintendo Switch Games? 
The best part of the Nintendo Switch game library is the diversity of titles. My list might be very different from yours, so let's hear it! Comment your best Nintendo Switch games down below so we can have a bit of a discussion. As always, thanks for choosing Comic Years as you keep up on all things gaming, comics, and pop culture. 
Featured Image Credit: Nintendo
Taylor is the Gaming Editor of Comic Years and a lifelong fan of video games. He holds two degrees in Political Communication and wrote a Master's Thesis on resistance movements, race, and the exploitation of college athletes. His wife and two Toy Australian Sheppards keep him sane.
Leave a comment