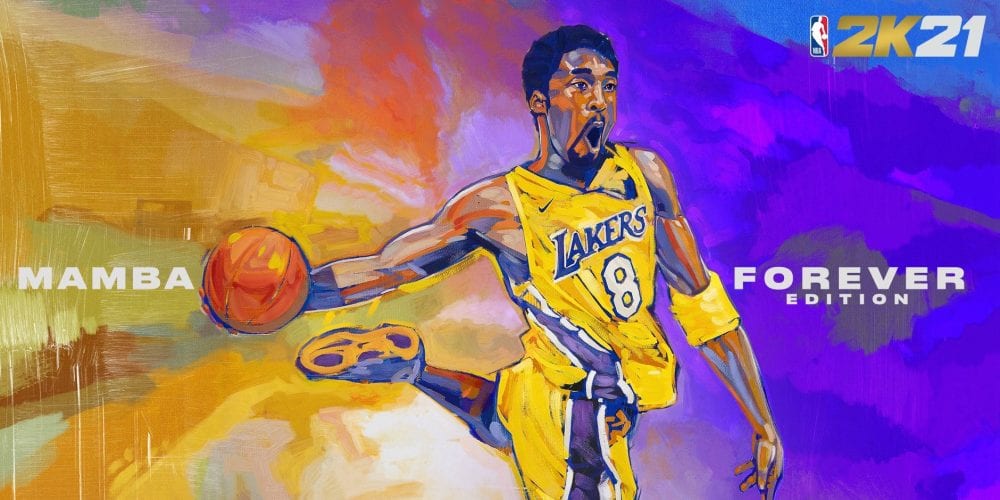 When it comes to the Nintendo Switch, there are a lot of things to love. Unfortunately, some AAA games can leave Switch gamers out to dry. With a lot of questions surrounding more frequent series like sports games, NBA 2K21 might make sense for Xbox and PlayStation gamers who love basketball. If you're a Nintendo player, however, then is the newest game from 2K worth it? Let's dive into an NBA 2K21 Switch review and find out.
Familiar Game Modes and Bugs in NBA 2K21 for Switch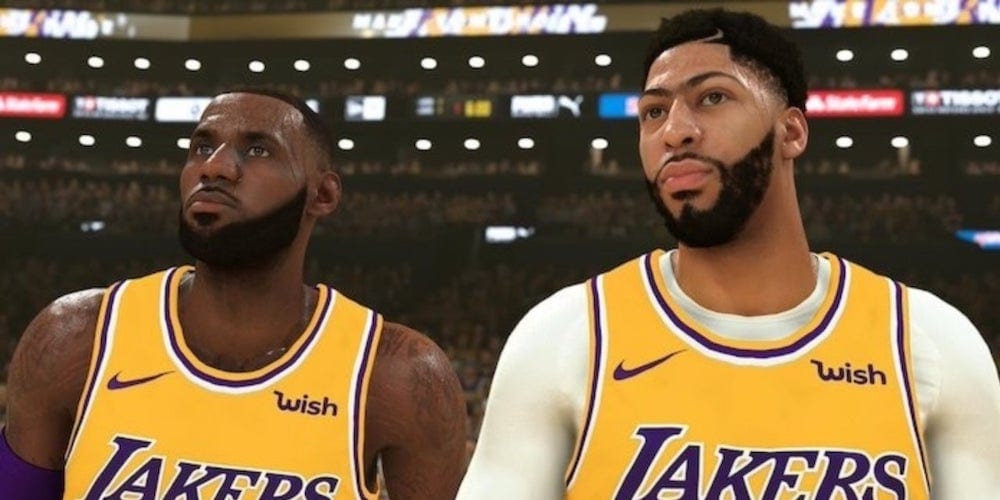 Image Credit: 2K         
We'll dive right into game modes. If you played NBA 2K20, then the NBA 2K21 demo is going to get very similar reactions. There's a weird reality happening in the NBA right now with a delayed season and the playoff bubble. This delayed the draft and free agency, so you can't actually play as the upcoming draft class quite yet. Hopefully, this patch comes later as the NBA goes through its offseason. For now, modes like MyLeague are incomplete without these updates. Likewise, you still have trouble downloading draft classes and settings from other players because the Switch online aspects are quite underdeveloped. MyCareer, on the other hand, is back but with a rough story.
You don't get to know much about the character you play as other than his father's legacy. Your dad is former basketball star and you're following in his footsteps. Once you hit the draft, your rival is chosen to join you on your NBA team. This never quite develops into a story worth following, but it does give you the opportunity to buff up for MyPark. MyPark, as always, features its court matchmaking system.
Are Microtransactions or Gameplay Better in the New Game?
For MyTeam, you are still going to see a lot of options to buy virtual currency. If you don't like microtransactions, then you don't necessarily have to buy VC. It just happens that the grind of MyTeam mode is much worse without a boost. If you pre-ordered the Mamba Forever edition, then you do get a bonus bit of VC, but it disappears quickly. Microtransactions, as well as lower salaries for MyCareer games played by the user, point to more emphasis on buying your way to a better game. It's an unfortunate reality for a game I truly love.
Gameplay is largely the same as well save for two things. New dribble controls help you shrug off defenders more easily. These feel much better than the old controls. The new shot meter that emphasizes a more timing-based release is not better. While 2K wants a stronger learning curve on things, this ends up making the game feel uncontrollable. With meter release sweet-spots changing depending on placement on the court, you never quite feel like you know how a shot is going to fall.
NBA 2K21 Switch Review Score
I review games on a scale of 1-10; NBA 2K21 for the Nintendo Switch is a 6/10. I like the portability of the popular basketball series, but Microsoft or Sony editions of the game are so much better. It's great to have things on-the-go, but with a lackluster MyCareer and MyLeague broken until the draft, it's best to wait for this one out if you played previous games on the Switch. If you love basketball and predominately play on Switch, this is a great game to have. Just be aware that the bugs and little letdowns are noticeable and hinder the game.
A digital review copy of this game was provided by 2K for the purposes of this review.
Featured Image Credit: 2K
Taylor is the Gaming Editor of Comic Years and a lifelong fan of video games. He holds two degrees in Political Communication and wrote a Master's Thesis on resistance movements, race, and the exploitation of college athletes. His wife and two Toy Australian Sheppards keep him sane.
Leave a comment