The Original Cast of Princess Bride is Reuniting for a Virtual Table Reading!
Rob Reiner's The Princess Bride is probably the most beloved movie ever made. Kids and adults love to quote the film, sometimes for no particular reason. The love for this movie is almost—ahem—inconceivable! But on Sunday, September 13th, the cast will get together, virtually, for a table reading of The Princess Bride script. And all you have to do to watch this extraordinary event is donate at last $1 to ActBlue. It's a political organization meant to raise money and support Democratic candidates in the 2020 election.
Just image it for a moment. Hearing Mandy Patinkin reciting his famous line, "Hello, my name is Inigo Montoya. You killed my father. Prepare to die," live and right in front of you…on your screen.
Yes, the Cast Table Reading of Princess Bride is a Political Event—But Who Cares?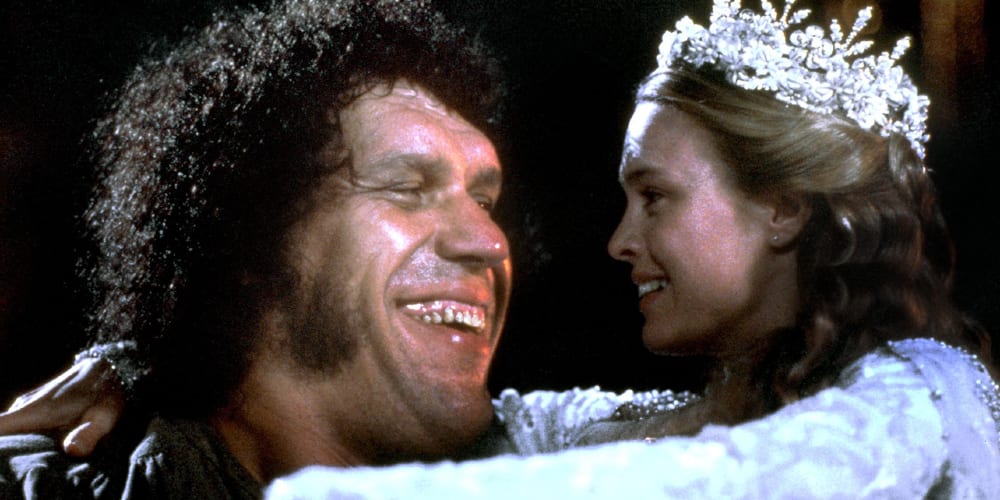 Huh. This looks a lot like my ex and me. (The Princess Bride, 20th Century Fox)
Indeed, for many readers, even ones who are Democrat, the thought of donating a buck to ActBlue is like asking to be personally slapped in the face by the spirt of André the Giant. But this is a fundraiser. The cast participating in the reading include Cary Elwes, Robin Wright, Carol Kane, Chris Sarandon, Billy Crystal, and Mandy Patinkin. Also joining them is director Rob Reiner. Even better, Patton Oswalt will host the event!
If you're debating that one dollar to participate in, as Elwes calls it, #DumpTrumperdinck, keep this in mind. There are a shortage of perfect movies in the world; it'd be a pity to miss this event for mere politics. It might even cause you physical pain to donate. However, "life is pain, Highness. Anyone who says differently is selling something."
So, don't be a "warthog-faced buffoon" like Prince Humperdinck. Watch the original cast of The Princess Bride perform this virtual table reading. And if you are a Democrat, not only will you get to see this fantastic event, but you'll help get rid of a ROUS, in this case a Republican of Unusual Spinelessness.
(Featured Image: The Princess Bride, 20th Century Fox)
Roman Colombo finished his MFA in 2010 and now teaches writing and graphic novel literature at various Philadelphia colleges. His first novel, Trading Saints for Sinners, was published in 2014. He's currently working on his next novel and hoping to find an agent soon.
Leave a comment