Games You Forgot Released in 2020
This year flew by and also felt infinite. The months dragged on and some games we played early on in 2020 feel like they came out years ago. A few examples are ones that even caught my attention. If it wasn't for the Game of the Year nominations, then I wouldn't remember Half-Life: Alyx released this year. It has strong 2019 vibes in my memory. Still, it did release this year, and so did these other games you forgot released in 2020. 
Games You Forgot Released in 2020 – The Good
Image Credit: Infinity Ward and Activision
A few huge titles that released this year barely scrape our memory as we end 2020. A great example is Call of Duty: Warzone. This game, while immensely popular, did in fact release in 2020. Back on March 10, we started learning just how addicting a battle royale can be when you mix in Call of Duty gameplay. It's wild to think we've spent so much time with this one and it's only months old. 
Another example is Microsoft Flight Simulator. Because the game is only available on PC and caters to a specific audience, there are a lot of us who barely recall the game releasing in 2020. In terms of games you forgot released in 2020, this one is understandable since many of us haven't had the chance to play it yet. The good news: Xbox Series X/S owners will get a chance to play it come mid-2021. 
Lastly, a great game that released this year was the Langrisser 1+2 compilation. Originally released back on the Sega Genesis, these games are a ton of fun for those who love turn-based RPGs. With two for the price of one, you're getting hours of great content from a classic game that did in fact release in 2020. 
Forgotten 2020 Releases We'd Rather Forget For Good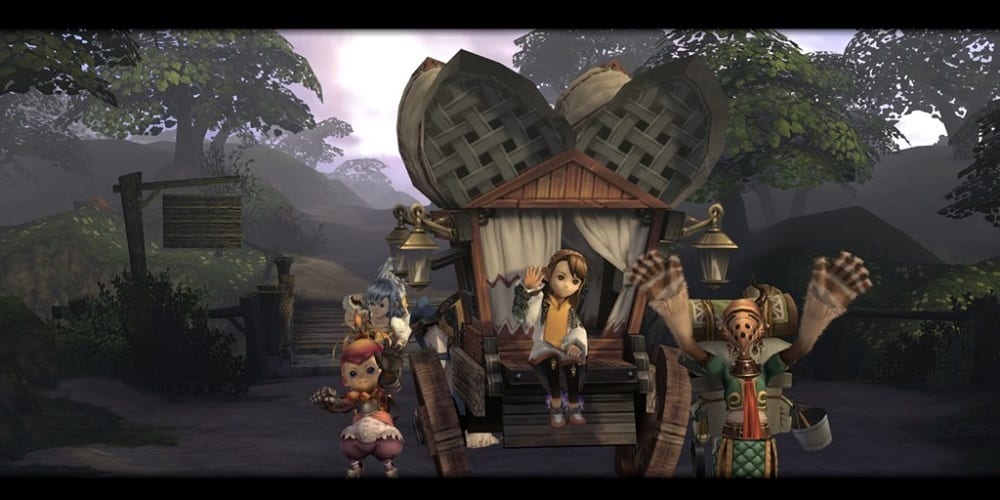 Image Credit: Square Enix
A few games you forgot released in 2020 probably got left behind in your brain because, well, they weren't great. One such example is Disaster Report 4. Brought to the PS4 this year, the game failed to live up to any hope we had that it might surprise us. With a boring story and characters, the game immediately plummeted in price on popular retailers like GameStop and Amazon.
A huge disappointment this year was certainly Final Fantasy Crystal Chronicles reimagined for the Nintendo Switch and PS4. Yikes; this is a GameCube game brought to the modern-day and it somehow feels worse than the original. Many people noted the unworkable online play and lack of plus-ups that begged the question: why even put this out?
Lastly, a disappointment for many was the SpongeBob SquarePants Battle For Bikini Bottom remaster. Unlike Episode 1 Racer, this port to modern consoles enhanced graphics that unfortunately didn't make the clunky gameplay any more enjoyable. There are some games we have nostalgia for that should stay in the past. This was certainly one of them.
Is there a game on this list that jogged your memory about other games you forgot released in 2020? If so, then let us know in the comments! Thanks for reading Comic Years for all things gaming, comics, and pop culture. 
Featured Image Credit: Valve
Taylor is the Gaming Editor of Comic Years and a lifelong fan of video games. He holds two degrees in Political Communication and wrote a Master's Thesis on resistance movements, race, and the exploitation of college athletes. His wife and two Toy Australian Sheppards keep him sane.
Leave a comment