F-Zero 30th Anniversary – An Underrated Classic
In order for the Super Nintendo's power to be truly tested, Miyamoto helped helm a new gaming experience. Rather than focus on jumping plumbers or other innovative titles, the goal would be to recreate the popular arcade racers of the 1980s. This time, however, things would be taken up a notch. Instead of tracks and cars with which we're familiar, the game would take us into the future. Cars are faster, races are more dangerous, and the stakes are higher than ever. I'm taking some time to celebrate the F-Zero 30th Anniversary because, let's face it, not enough people give this game the credit it's due. If you're unfamiliar with the game's unique development, then let's talk about why this game matters so much to Nintendo's history. 
F-Zero
30th Anniversary – Historic Development in Gaming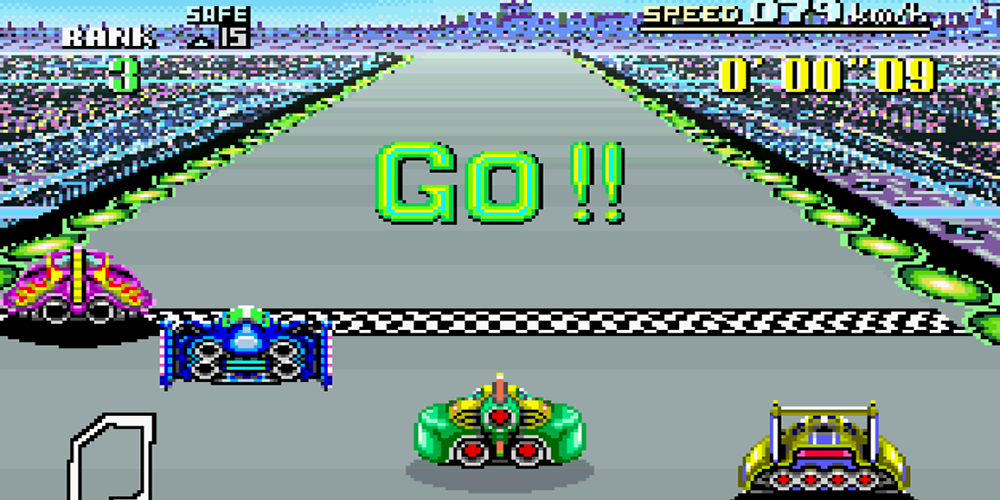 Image Credit: Nintendo
There are a lot of people giving Sony and Microsoft flack for their launch titles this year. The PS5 is okay, but the Xbox Series X just doesn't have a single good launch game. That's exactly the opposite of what gamers received at the launch of 1990/1991's Super Nintendo Entertainment System, or SNES. F-Zero helped to introduce the world to a new method of game processing. Found in the first Mario Kart game as well, Mode 7 Scrolling helped to redefine what Nintendo games could do. The technique would scale and position layers of graphics onto one another. This was a huge change from the flat backgrounds most games offered. It made sense to show off the feature in a racing game, something in which the player would always be on the move.
In Japan, F-Zero launched with the SNES in 1990 and in North America the following year. The other launch title for the SNES in Japan, Super Mario World, gave players slim options. By the time the console arrived in North America, other games launched with the system. F-Zero stood out thanks to masterful direction from Shigeru Miyamoto, creator of the Mario and Zelda franchises. Despite mostly existing to show off the SNES' power, not unlike Astro's Playground is doing now on the PS5, the game shook players to their core for its futuristic graphics and fun-filled gameplay. With four characters and only 15 tracks, players didn't necessarily have a huge amount of gameplay options. Really, the joy of F-Zero is the arcade action it offered console players. Despite its cult following, not many games in the series followed its debut. There's somewhat of a good explanation for that. 
Why We Don't See Many
F-Zero
Sequels in Nintendo's History
Image Credit: Nintendo
Explore any console's digital store and you'll find a million arcade racers. Many even emulate the same energy of the original F-Zero game. Reflecting on the fact that we don't have many follow-ups to this game made me realize something pretty impactful about this SNES game. Essentially, you don't need a follow-up to F-Zero. The game accomplishes exactly what it sets out to do and doesn't really require new iterations. Sure, modern graphics might provide a more realistic visual, but why bother? This game is about arcade racing and high-speed action. Let's compare it to Mario Kart games across history series for a second.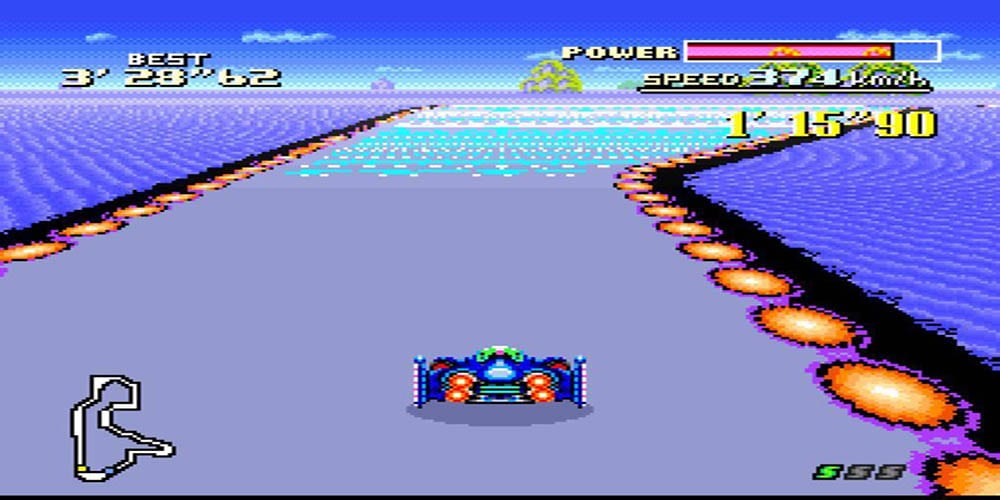 Image Credit: Nintendo
Mario Kart games added new characters, maps, and items as the series progressed. Overall, these new games offered more each time and built on the original game's premise: Mario and his friends go racing. The premise of F-Zero is simple too: futuristic racing is going to be incredibly fast, very dangerous, and take place on unbelievable tracks. They accomplish that right away with the first game. We don't necessarily look to learn more about the characters or world in which the game takes place. It's a callback to how video games began: simply as ways to have fun. 
You can celebrate the F-Zero 30th Anniversary by playing the game on the Nintendo Switch Online's virtual SNES console. If you haven't experienced it before, then I highly recommend it. Thanks for reading Comic Years for all things gaming, comics, and pop culture. 
Featured Image Credit: Nintendo
Taylor is the Gaming Editor of Comic Years and a lifelong fan of video games. He holds two degrees in Political Communication and wrote a Master's Thesis on resistance movements, race, and the exploitation of college athletes. His wife and two Toy Australian Sheppards keep him sane.
Leave a comment