Esports And Competitive Gaming: How To Start
The esports world is booming in a big way. There are now millions of people watching competitive gaming online. Even mainstream television channels like ESPN now broadcast esports, helping to legitimize the scene. If you're really enjoying a game, and thinking you might want to get into esports and competitive gaming, let's go over a few things you'll need to know and do. 
Esports and Competitive Gaming Crash Course
There are a few reasons that esports and competitive gaming are becoming such a booming industry. For one, the money in competitive gaming is quite tempting for sponsors and corporate partners. In a lot of ways, the esports industry is proving to be more lucrative for brands and businesses than many other forms of popular media. There are also a lot of people who love watching competitive gaming. The reason big tech is racing to esports is because the audience is already established. Twitch has millions of unique visitors and audience members each day. Even Mixer, Microsoft's game streaming platform, is acquiring big names like Ninja to build a following. All the elements of a growing industry are present, and that's leading many to wonder whether or not a career in competitive gaming is possible.
How to Start in Competitive Gaming
Image Credit: Red Bull
If you want to get into the competitive gaming world, there are some options. For one, high school and college students may have programs at their schools on which they can build the beginnings of a career. If you're not in school, you can also take a route that involves local competitions and tournaments. Let's discuss both options.
Playing for a High School or College Team
The esports industry is growing in every which way. A huge part of that is the growth of high school and college programs for esports. Much like traditional sports like football or basketball, associations exist to organize tournaments, provide funding, and regulate competition. For esports and competitive gaming, the scene is now recognized by a number of state high school sports associations, as well as collegiate conferences that spread all over the United States. Member schools compete with one another, just like traditional sports. Through this sort of program, students can build a following in the competitive gaming scene. In addition, scouts for professional esports leagues and teams work to find new talent for the future. 
As a student in high school or college, finding these programs might be tough. Not all high schools offer esports teams, nor do a lot of colleges. As it continues to grow, however, many work towards founding an esports team with the help of teachers, faculty, or professors. Of course, non-students also can work towards a career in esports and competitive gaming as well.
Local to Legend in Esports
Another way to achieve a spot in the competitive gaming world is earning your spot through local tournaments. Places like mid to major size cities and largely populous towns often host their own tournaments. Cities like Chicago, Atlanta, and Las Vegas have huge competitive gaming scenes. Even smaller cities like Milwaukee and Cincinnati have tournament scenes. Depending on the size of a tournament, you may be able to finish in a certain spot and qualify for larger tournaments. It can be time consuming, but going about the process this way is a great option for those who don't have access to school-based organizations. 
By qualifying for larger tournaments, you can earn the chance to get sponsored, or even join a competitive team. Plenty of competitive FIFA players start solo, and then join teams. Likewise for popular games like Overwatch, League of Legends, and DOTA 2. Solo games like Super Smash Bros. might not have teams, but you can get added to a larger esports organization through tournament wins. 
What Does it Take to be a Professional Gamer?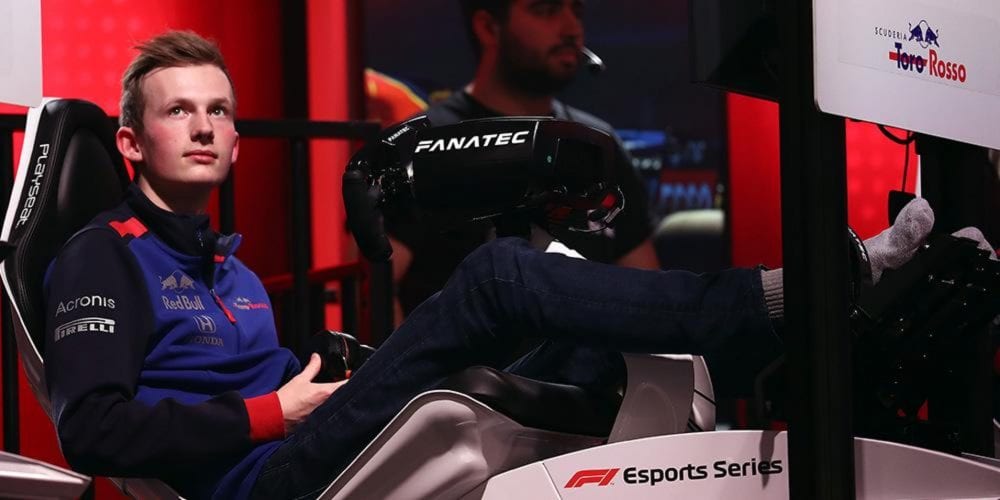 Image Credit: Red Bull
Practice makes perfect in just about every field of work. Likewise, many professional gamers put in a normal work day's worth of hours playing and practicing. It's important to go all-in if you want fast results. If that's not realistic for you, practice when you can and join local tournaments or teams to work on your game. 
Have questions about professional gaming and esports? Let us know in the comments. Keep reading Comic Years for more on gaming, comic books, and pop culture!
Taylor is the Gaming Editor of Comic Years and a lifelong fan of video games. He holds two degrees in Political Communication and wrote a Master's Thesis on resistance movements, race, and the exploitation of college athletes. His wife and two Toy Australian Sheppards keep him sane.
Leave a comment