Windbound Review: Survive the Sea and Explore Mysterious Islands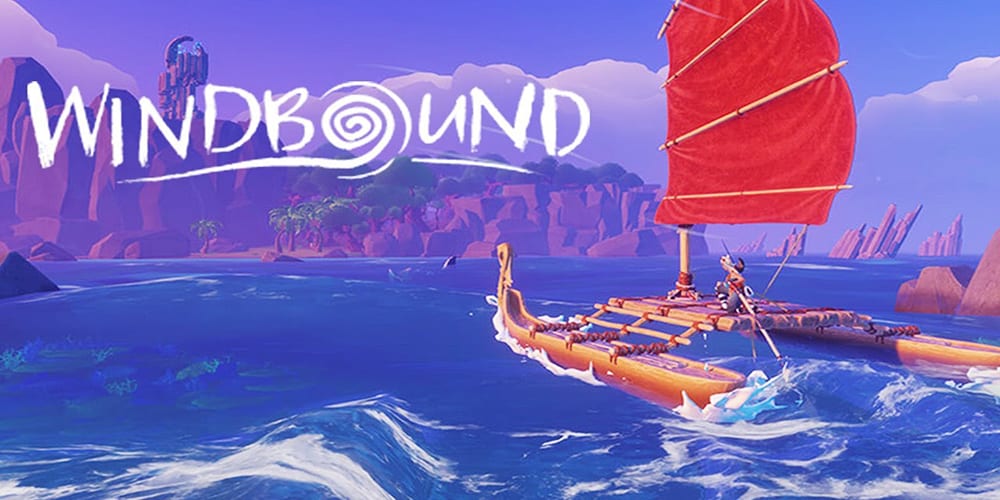 I feel like the aesthetics of games matter a lot nowadays for indie developers. There are more people making games now than ever before. To grab the attention of an audience, you need to have something different. For many, that's a unique art style or game mechanic. For Windbound, there are many things that aim to draw players in and invite them to explore the game's world. There's a strong Breath of the Wild art influence from my perspective. There's also a heavy bit of Moana-esque passion for hitting the sea and discovering who you truly are. These elements battle with the game's sometimes lackluster potential for truly great gaming moments. Hopefully, I can clarify what you can expect with this title in my Windbound review.
Fight Through Forbidden Islands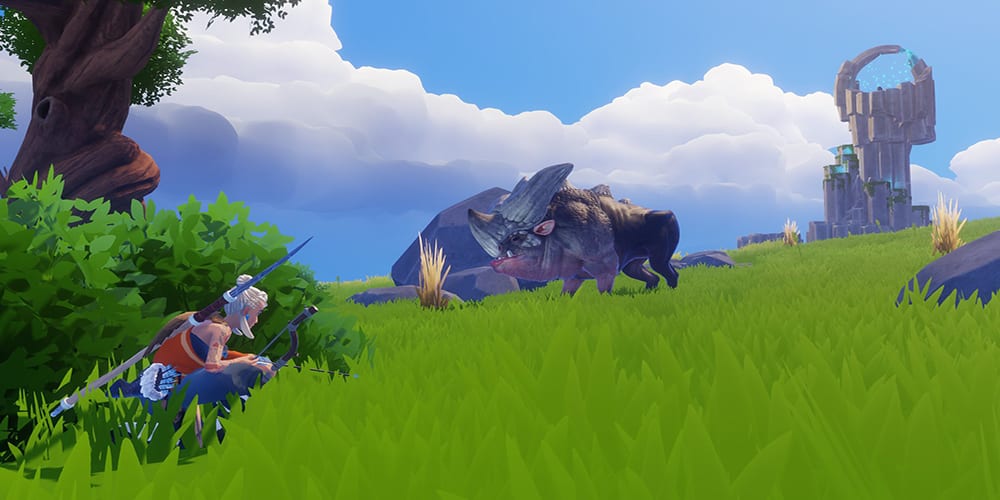 Image Credit: 5 Lives Studios
In Windbound, you play as Kara. Your clan is nowhere to be seen on this mysterious island on which you suddenly find yourself. Now, it's up to you to figure out why you're here. It's a setup that seems familiar, but the nature of this title from developer 5 Lives Studios is survival. Much like roguelikes that empower you to explore and return to places again, Windbound is a seamless sandbox for discovery. You learn to create tools using a simple crafting mechanic. You encounter enemies and other inhabitants of the Forbidden Islands that help you stay alive. It's a complete world with co-existing parts that you suddenly find to be an uncertain environment as well as your only chance at reuniting with your people.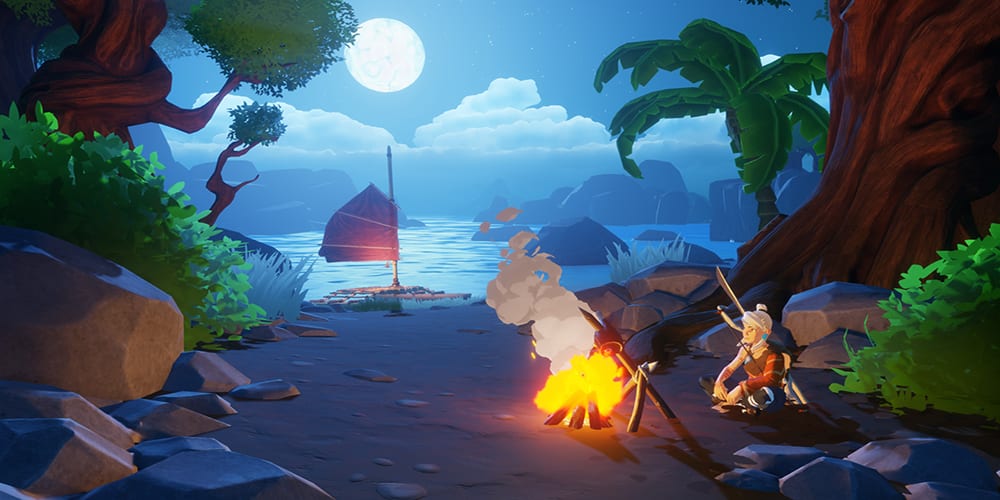 Image Credit: 5 Lives Studios
Overall, the game operates as an open-world experience. Every time you play the game, you can choose where on the islands to head next and try to learn a bit more about your situation. If you like these sorts of open-ended experiences, then I think Windbound does a great job offering players the freedom to move and explore. The issue I have with this sort of experience is the payoff. Will I find myself satisfied after hours of exploring the mysterious space? I'm not sure if my time with the game can warrant that feeling.
The narrative at the heart of the game is good but lacks the emotional pull I waited to experience. Unlike Breath of the Wild (which is getting a prequel), it lacks that inspiring allure that begs you to lose yourself in its world. While it's fun to move about the Forbidden Islands in third-person, learning new hunter and gatherer-style abilities as you go along, the payoff I waited for never quite came.
Windbound Review Score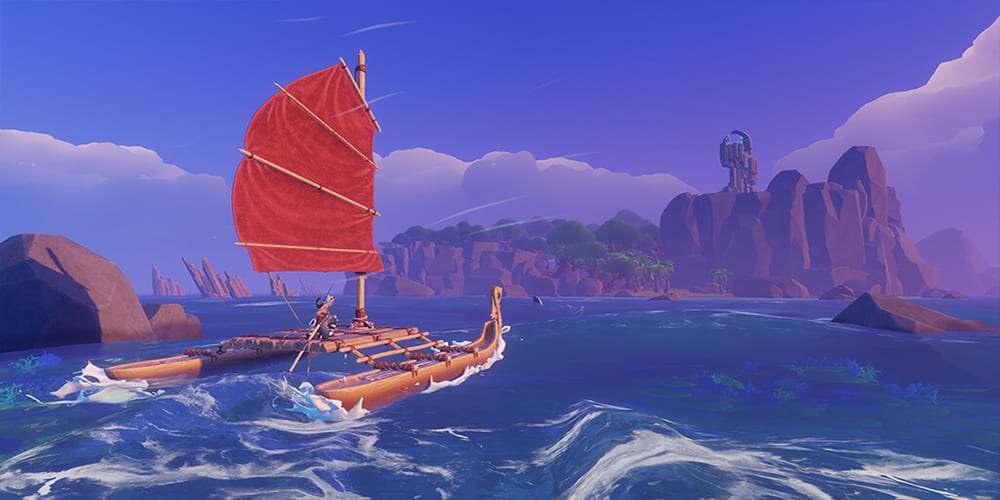 Image Credit: 5 Lives Studios
I review games on a scale of 1-10; Windbound is a solid 6 for me. I think the game's shortcomings in building a connection between the player and Kara are evident. There's no true onus you feel to her survival other than the fact that it's a survival game. Then again, I found the simplified crafting and hunting elements to be very well done. If you enjoy survival games, then Windbound is certainly a great pickup. For me, however, I am a tangential fan of these sorts of experiences. While I appreciated my time with the game, I'm not certain I'll return too often. My Windbound review was certainly a gaming experience of little sticking power, but one that I enjoyed during my time exploring the islands.
Windbound is available for PS4, Xbox One, Switch, PC, and Stadia for $29.99 USD. A digital review copy was provided by the publisher for the purposes of this review.
Featured Image Credit: 5 Lives Studios
Taylor is the Gaming Editor of Comic Years and a lifelong fan of video games. He holds two degrees in Political Communication and wrote a Master's Thesis on resistance movements, race, and the exploitation of college athletes. His wife and two Toy Australian Sheppards keep him sane.
Leave a comment