Giraffe And Annika Review: A Fun And Inventive Adventure Game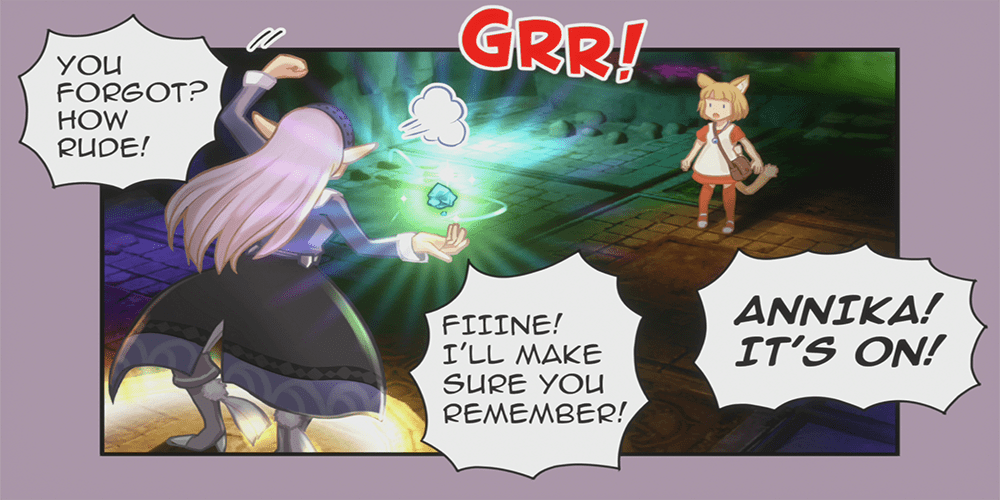 I'm a huge fan of NIS America and its great library of imaginative and fantasy-filled titles. The latest release from this publisher, Giraffe and Annika, both surprised me and surpassed my expectations. At its core, this game is about storytelling and adventure. The look of this game mirrors a lot of great action-adventure titles. It's not quite what it looks like, however, and neither is Annika's journey through Spica Island. Let's dive into this Giraffe and Annika review and talk about whether or not it's a title for you.
A Tough-To-Explain Game Presentation
Image Credit: NIS America
Despite the kindness from NIS America and developer atelier mimina sending me this game, I knew little about it going in. Sometimes, I enjoy starting a review with no expectations. So, you begin on Spica Island with a third-person camera view. We're dealing with an action-adventure game 9 times out of 10. Instead, Giraffe and Annika is simply an adventure game. Walking sims where you simply interact with your surroundings don't quite fit this title. You're more so controlling the protagonist in a story that spans worlds and realities.
The game is meant to play out as a fairy tale in which you can participate. It does a great job building its world quickly and you suddenly feel integrated into the story. You play as Annika, who has no memory of arriving on this island. When you enter dungeons in your investigation, you have no combat abilities. Instead, you try to avoid enemies as best as possible. When you encounter bosses, you play a rhythm game to defeat them. It's simple, a bit repetitive, but that's not what keeps you playing.
Overall, this game is about the characters. You won't lose yourself in this game, but it's a fun escape that provides a few hours of enjoyment. It's not a Game of the Year, nor is it priced that way ($19.99 USD for Switch, PC and PS4). Instead, it does what it sets out to do incredibly well.
Giraffe and Annika Review Score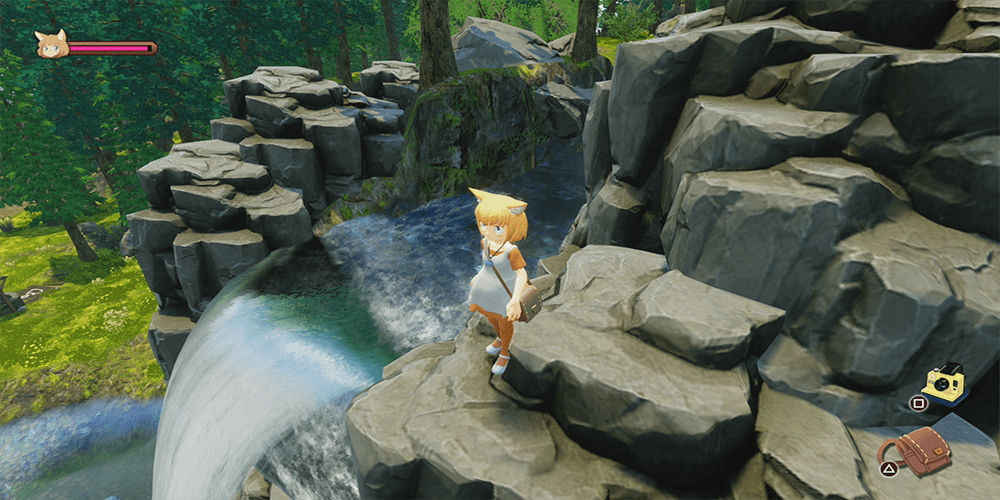 Image Credit: NIS America
I rate my games on a scale of 1-10; Giraffe and Annika is a 7/10. I can't justify giving it higher than an 8 for its short story and linear, repetitive gameplay. That said, I enjoyed every minute of my time with this game. I don't believe I'll revisit it, but for $20, it's a fun story to experience. I don't want people going into this game thinking it's something it's not. You do not have combat or even a very player-friendly camera system. The gameplay is more a vehicle with which to progress the story, whereas most games are vice versa.
Image Credit: NIS America
Overall, the game attempts to tell a fairy tale-like story in a concise experience that allows the players to come along rather than decide its outcome. Not quite a visual novel like We Should Talk (which we have a great review of), not quite an action game, Giraffe and Annika is comfortable presenting itself to players as a unique experience. Overall, I'm okay with that, especially given my overall positive reaction to time spent with this game once I finished it. Because this game is so reliant on the story, I tried to not talk too much about what happens. Fueled by a simple "how did I get here" story arch, the mystery isn't complex or convoluted. Sometimes, I just want to go along for the ride, and this game provides an enjoyable one.
Giraffe and Annika is available for PS4, PC, and Switch. Thanks to NIS America for a digital review copy of the game for the purposes of this review.
Featured Image Credit: NIS America
Taylor is the Gaming Editor of Comic Years and a lifelong fan of video games. He holds two degrees in Political Communication and wrote a Master's Thesis on resistance movements, race, and the exploitation of college athletes. His wife and two Toy Australian Sheppards keep him sane.
Leave a comment