What Monthly Indie Comics You Should Read This December 2020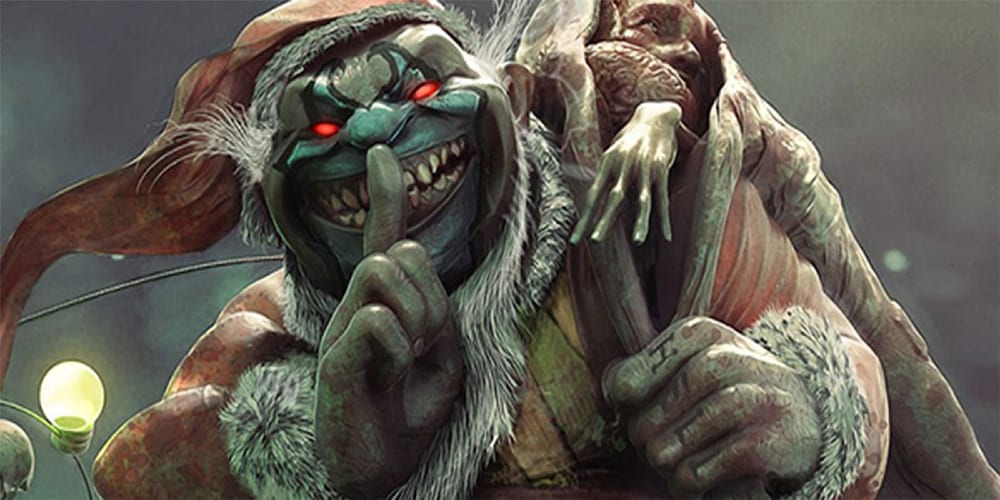 The monthly indie comics you should read this December have one thing in common. Well, two, since they're all indies. They are all really weird. To put it differently, they are bonkers. For example,  talking inanimate objects. However, it's kind of a relief, really. By and large, between Dark Nights: Death Metal and X of Swords, it felt like DC and Marvel were hogging all the weird that comics could handle. But now the indies are back to remind us that Superhero stories have nothing on Indie levels of weirdness.
Sam and His Talking Gun #1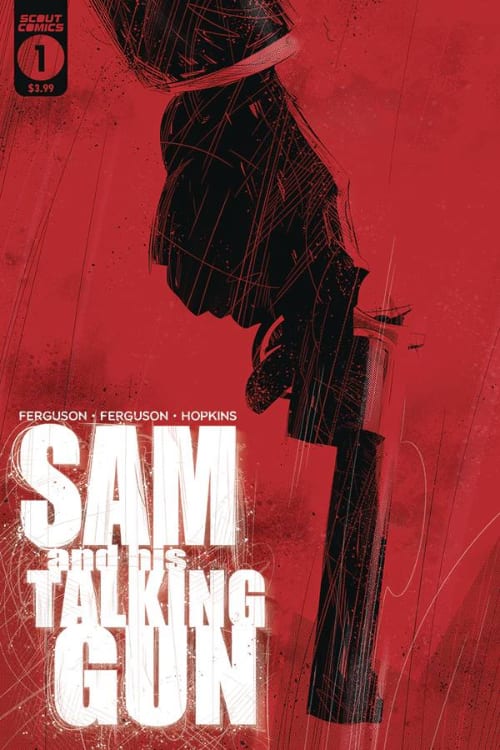 (Image: Sam and His Talking Gun #1, Scout Comics)
See? Talking inanimate objects. In this case, a weapon. Honestly, this had me at "Talking Gun." I didn't even need to read the solicitation to know I was going to pick this up. But the story did push it onto the monthly indie comics you should read this December list. While we have a talking gun, we also have a good, old-fashioned revenge story. But yeah—talking gun is still the…draw (get it?).
Writer: Drew Ferguson
Artist: Lee Ferguson
Publisher: Scout Comics
Release Date: December 9th
Official Solicitation:
Sam stands in a room full of bodies, blood, and broken things. The only thing on his mind? Colt. His brother, blood or not. Colt, who killed the only other person Sam had left. Colt, who broke Sam's mind, and left the shattered pieces in an asylum. But Sam is back. He has his talking Gun. And no matter the cost, no matter the consequence: Colt has to pay.
Home Sick Pilots #1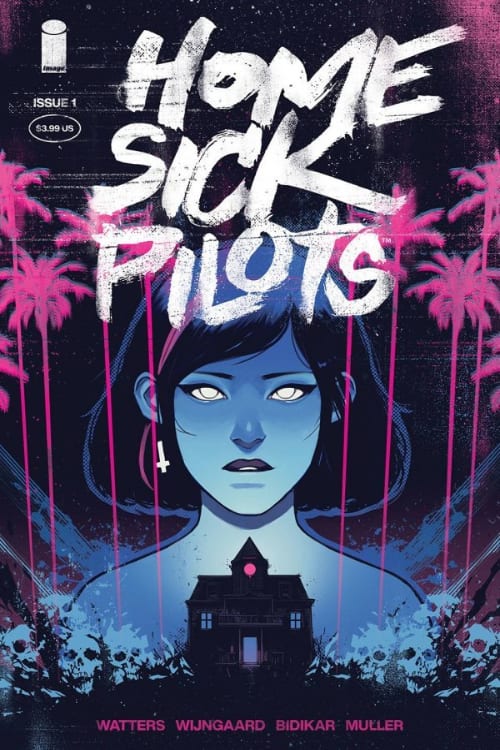 (Image: Home Sick Pilots #1: Image Comics)
Certainly, this definitely won't be a traditional ghost story. At first, the solicitation seems pretty run-of-the-mill. But then we get to the last part, which describes the story as "Power Rangers" meets "The Shining." Whoever wrote the solicitation definitely knew that I was about to go "wait, really?" because they even wrote "yes, really" with it. How does that combination even work? In effect, one sentence took the series from "pass" to 'I definitely need to include this in the what monthly indie comics you should read this December list." Power Rangers. The Shining. I'm there, and you should be too.
Writer: Dan Watters
Artist:  Caspar Wijngaard
Publisher: Image Comics
Release Date: December 9th
Official Solicitation:
The team behind LIMBO, DAN WATTERS (Lucifer, COFFIN BOUND) and CASPAR WIJNGAARD (Star Wars, Peter Cannon: Thunderbolt), launch a brand-new ONGOING SERIES.

In the summer of 1994, a haunted house walks across California. Inside is Ami, lead singer of a high school punk band-who's been missing for weeks. How did she get there, and what do these ghosts want? Expect three-chord songs and big bloody action that's Power Rangers meets The Shining (yes, really).
Gideon Falls #27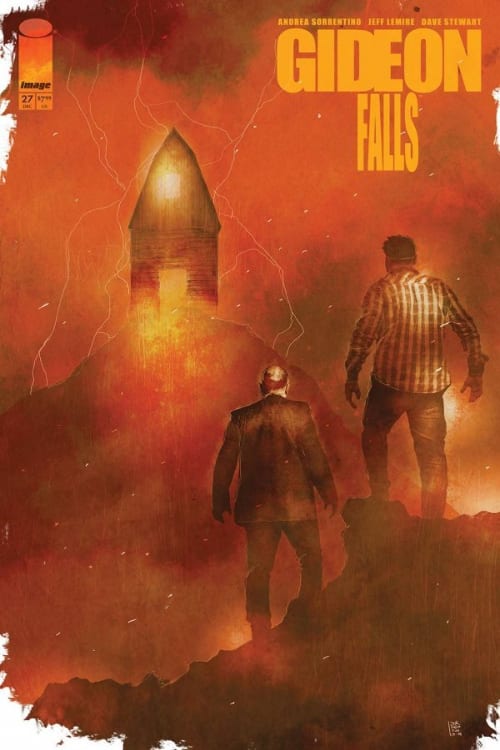 (Image: Gideon Falls #27, Image Comics)
In truth, it's hard to say why you should read this final issue of Gideon Falls without spoiling it. Lemire and Sorrentino are a great team, so Gideon Falls is one perfect collaboration. It's weird, epic, and personal. And it's ending. For this reason, if you haven't read the monthly indie series yet, you should read the trades before December 23rd. You won't regret it.
Writer: Jeff Lemire
Artist: Andrea Sorrentino
Publisher: Image Comics
Release Date: December 23rd
Official Solicitation:
SERIES FINALE

"THE END"-The mind-bending conclusion to the Eisner Award-winning series by New York Times bestselling writer JEFF LEMIRE and artist ANDREA SORRENTINO (the creative team behind Green Arrow and Old Man Logan), with the talents of Eisner Award-winning colorist DAVE STEWART!

An oversized (80 page!) giant of a story where all the universes of "Gideon Falls" finally converge. Can the combined forces of this rag-tag band of adventurers be enough to stop the Laughing Man and his limitless legions of evil?!
How many of us are just thinking "Um, when is Saga coming back?" Well, when it does, it will definitely go on the comics you should read this list, but hopefully it isn't next December. That book is brilliantly weird. But in the meantime, these should hold you over.
(Featured Image: Spawn #313, Image Comics)
Roman Colombo finished his MFA in 2010 and now teaches writing and graphic novel literature at various Philadelphia colleges. His first novel, Trading Saints for Sinners, was published in 2014. He's currently working on his next novel and hoping to find an agent soon.
Leave a comment