What Monthly DC Comics You Should Read This November 2020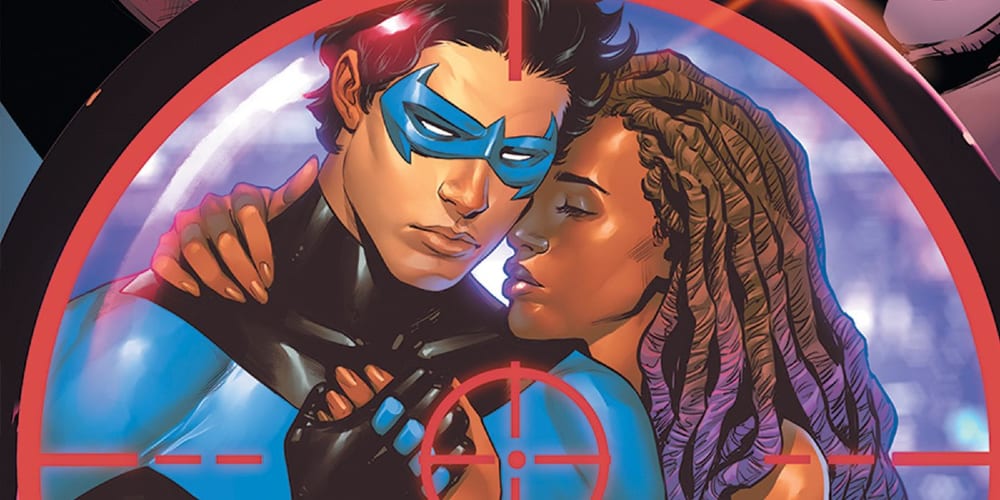 We're two months away from Future State, when DC will put all of their books on hiatus. However, there are still some great monthly DC Comics you should read this November. We've got some big creative team changes, a breakout villain getting her own comic for the first time. And though it's no longer a Vertigo series, one of the best indie series is back, now under the DC Black Label imprint.
Sweet Tooth: The Return #1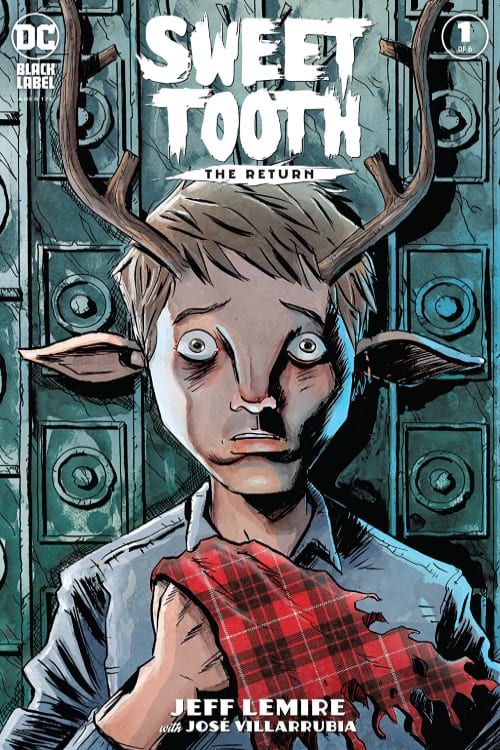 (Image: Sweet Tooth: The Return #1, DC Comics)
If Vertigo still existed, this would be on our monthly indie comics you should read this November, instead of DC. The original Sweet Tooth took place a decade after a mysterious pandemic. Yes, maybe reading about a post-pandemic America isn't a big draw right now, but Jeff Lemire's series is worth the read. And The Return promises to bring new elements to an already brilliant story. Check out the first omnibus of Sweet Tooth for free on Comixology Unlimited. However, you should be able to jump into the new series.
Writer/Artist: Jeff Lemire
Release Date: November 3rd
Official Solicitation:
Once upon a time there was a little boy named Gus. He had antlers and lived with his father in a little cabin in the woods. Then his father died, and the big man with cold eyes took Gus away. Gus went on many great adventures, found friends, love, happiness, family, and acceptance.

Now, years later…it begins again. A young boy with antlers and deer-like feature wakes in a bizarre and completely foreign world where the last humans struggle to survive. They tell the boy he is special, he is chosen, and that he alone can lead them back to a world dominated by the oppressive Hybrids.

Sweet Tooth: The Return is no re-hash of the original series, but rather a bold re-imagining of the Sweet Tooth mythology; taking elements of the original series and remixing them into something familiar, but totally new. A divided world. A planet long ago past the point of devastation. And at the center of it all, a child who didn't ask to be born into any of this, but who has no choice but to try and forge some life for himself. His visions and dreams may not be real at all…they may just be fiction. But they are hope. And sometimes hope is enough.
Acclaimed writer/artist Jeff Lemire reunites with colorist José Villarubia to bring you the next chapter in the saga of DC's acclaimed series Sweet Tooth!
Red Hood #51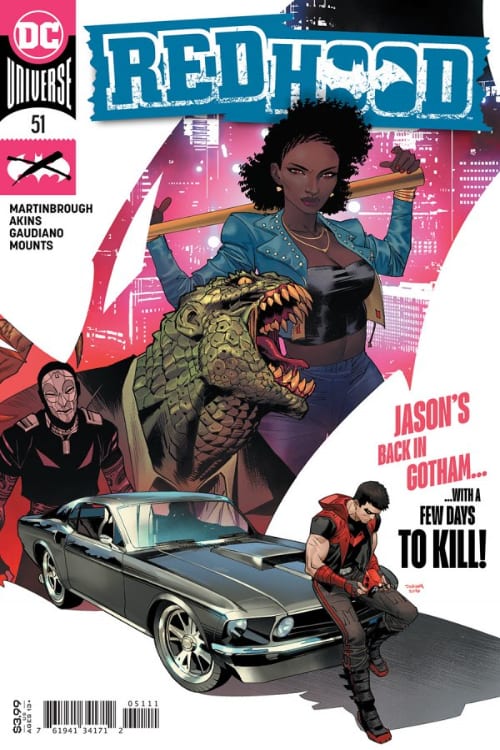 (Image: Red Hood #51, DC Comics)
Since 2012, Scott Lobdell explored the fractured mind of Jason Todd; the Robin readers hated so much, they voted to kill him off. But as the Red Hood, fans love him. As of issue #50, The "Outlaw Era" ended, and so did Lobdell's run (that's a bit of a messy story). Now, Shawn Martinbrough takes over for a new era. This makes it a perfect jumping-on point, and even better, it's from one of the writers of Robert Kirkman's Thief of Thieves, which is the best way to prepare for Red Hood.
Writer: Shawn Martinbrough
Artist: Tony Akins
Release Date: November 24th
Official Solicitation:
A new era begins for the Red Hood! With his Outlaw days behind him, Jason Todd returns home to Gotham City. While he plots what's next for Red Hood, he tracks down a childhood friend now living in the Hill. As Gotham City reels from the effects of "The Joker War," Jason finds himself caught in the crossfire between vigilante protectors of the historic neighborhood and a rising criminal element intent on seizing power!
Punchline Special
(Image: Punchline Special, DC Comics)
Punchline was the breakout star of Batman: The Joker War. She's not just another Harley Quinn, though. She's a menace in her own special way. However, she's also a bit of a mystery. Now that The Joker War has wrapped, James Tynion IV gives us some answers in a giant one-shot. Punchline can be the next Harley Quinn, if her popularity rises. That's a big reason why you should read this one-shot from DC Comics this November, so that it might become monthly. Not to mention, the one-shot has a great creative lineup.
Writers: James Tynion IV and Sam Johns
Artists: Mirka Andolfo and Raymond Fay
Release Date: November 10th
Official Solicitation:
Spinning out of the pages of "The Joker War" comes the first solo book starring the blockbuster new character Punchline. As she faces the consequences for her role in "The Joker War," the story of how Alexis Kaye became Punchline will take Leslie Thompkins, Harper Row, and Cullen Row on a harrowing journey that reveals a fringe teenager's radicalization to the ideology of a madman. It's a terrifying tale so big it demanded an oversize special issue!
Of course, those are just three monthly comics coming out this November from DC Comics that you should read. But what are you looking forward to?
(Featured Image: Nightwing #76)
Roman Colombo finished his MFA in 2010 and now teaches writing and graphic novel literature at various Philadelphia colleges. His first novel, Trading Saints for Sinners, was published in 2014. He's currently working on his next novel and hoping to find an agent soon.
Leave a comment