M-SHE-U Controversy Fights Sexism at Marvel Studios
Lately, there has been a lot of talk about racism and sexism surrounding MCU productions. The M-SHE-U controversy has just emerged, referring to the contentious sexism at Marvel Studios. This play on words questions whether the female presence is enough in the MCU. The third episode of She-Hulk referred to this aspect, so the debate has been reignited.
M-SHE-U Controversy Fights Sexism at Marvel Studios
Image via Marvel Studios
The M-SHE-U is a term that refers to the controversial sexism at Marvel Studios. This movement criticizes the MCU for not having enough female representation. The counterpart is the fans who consider that there are too many women in this universe. Recently, there have been many backlashes against the MCU for believing this franchise now has too many heroines. The series She-Hulk: Attorney at Law, specifically in Episode 3, made fun of all this controversy.
To that end, they released a series of fictional tweets against the series' heroine, Jennifer Walters, to allude to the ongoing M-SHE-U controversy, which showed in the series news, referring to the variety of videos and posts on social media. Without exception, each post contained hateful messages, but they spoofed the fictional users to show that they were gaining viral traction.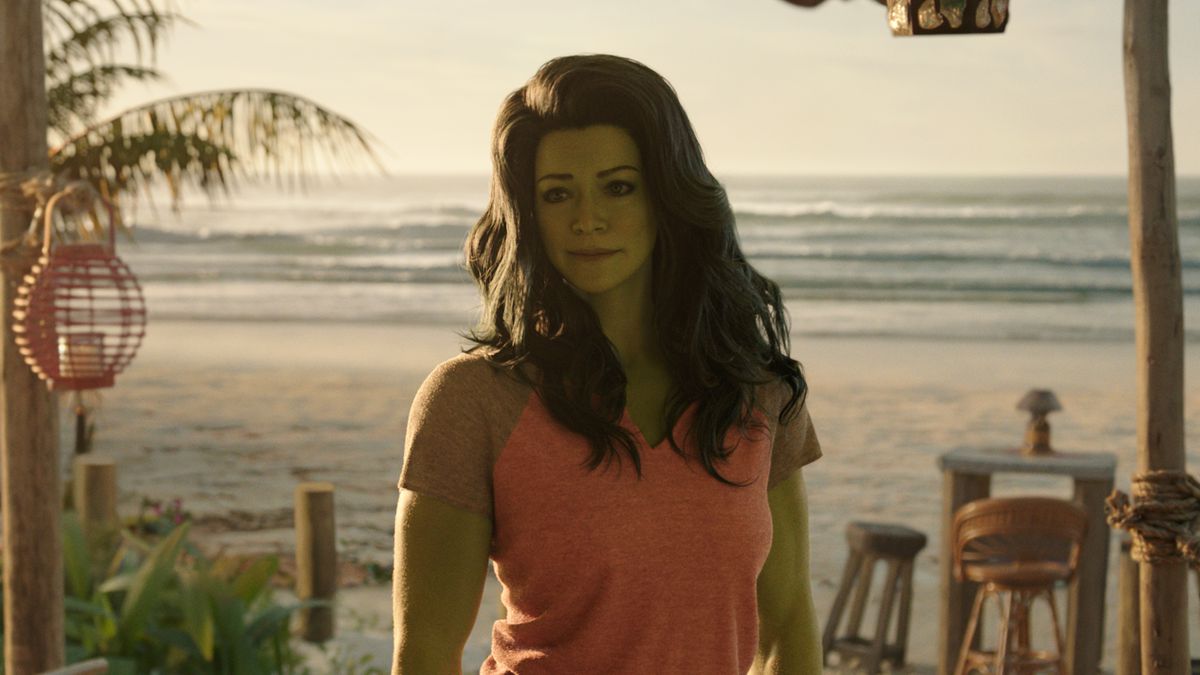 Image: Marvel Studios/Disney
But this did not start here. It already has its time. If we recall, Some fans complained about the M-SHE-U controversy from certain misogynistic fans at the launch of Captain Marvel in 2019. This unease escalated, becoming more intense in Avengers: Endgame when the MCU women came together at that time.
For some, the MCU has been slow to wake up, demonstrating racial and sexual discrimination over time. It took ten years and eighteen films before we had the first black male lead as it was in Black Panther 2018. That says enough.
After that, it took another year to have a female hero in the spotlight, as happened in Captain Marvel 2019. From this, there is quite a bit of fabric to cut, so that move must be watched carefully.
Are there Enough Female Superheroes?
Image via Marvel Studios
So far, the M-SHE-U controversy at Marvel Studios continues the debate among those who believe there aren't enough female heroines in the MCU. We think the fairer sex isn't, and they've been slowly taking their space. Maybe the actual discomfort is not that they are taking over the MCU. They should be given real recognition and have their stories told.
We have seen so far that the MCU is trying to eradicate clear sexist and racial discrimination. However, there are very few females leading the screen.
5 Female Superheroes With a lot of Significance in the MCU
Jennifer Walters/ She-Hulk. Actress Tatiana Masiany plays this heroine in 

She-Hulk: Attorney at Law

. Which, so far, has not received the best reviews for lacking authenticity in the role she plays. According to critics, she looks like a cheap copy of Hulk/ Bruce Banner.

Carol Danvers/ Captain Marvel. Brie Larson played this controversial character. That, for some, did not finish polishing her role, showing inconsistency in her personality where she is given a lot of superpowers that, far from making her interesting, make her not very credible.

Jane Foster/ The Mighty Thor. The talented actress Portman was in 

Thor: Love and Thunder (2022)

. Where she showed a successful role, shining in her armor. The only thing is that the producers went a bit overboard in everything. They made her suffer.

Natasha Romanoff/Black Widow. Actress Scarlett Johansson made a long run as Natasha Romanoff/ Black Widow. Her first stellar performance was in 

Iron Man 2

 (2010), appearing in all the Avengers movies. The character sacrifices her life to save Hawkeye. And despite not having superpowers, he performs very well in the field of action.

Wanda Maximoff/ Scarlet Witch. Who represents the villain in 

Doctor Strange In The Multiverse of Madness

, Elizabeth Olsen, was not always bad. She demonstrates a performance that makes her worthy of belonging to the Marvel Universe.
While it is true that the MCU is undergoing a dynamic change, this has cost it quite a bit of time and criticism. M-SHE-U controversy has put the spotlight on the sexism at Marvel Studios. So hopefully, the franchise will continue to open the doors to more female characters.
Featured Image Via Marvel Studios
I am a circus aerialist influenced by Dick Grayson and Spider-Man. Fortunate to write about the characters that inspired me. I also have a Bachelor's degree in Political Science and a Master's degree in International Trade.
Leave a comment