Star Wars: The High Republic Adventures #5 Review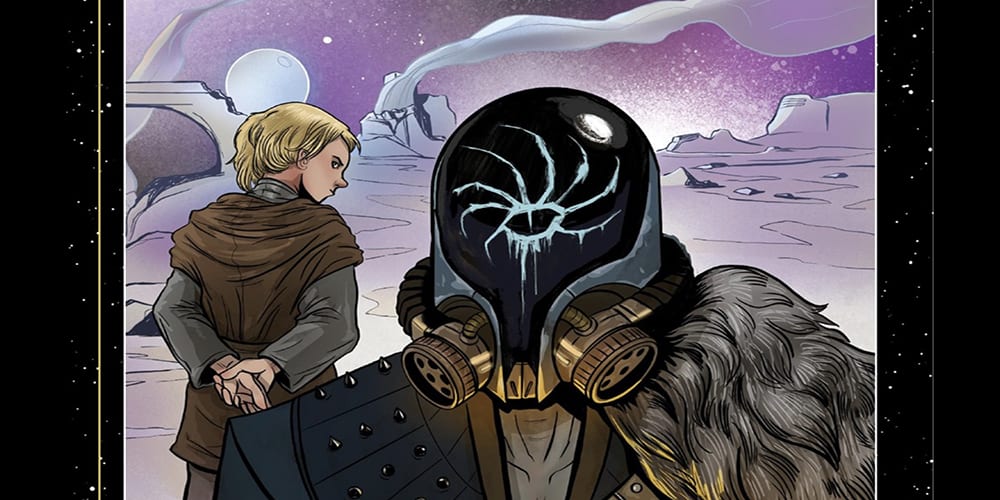 It's been awhile! Last time we checked in on IDW's The High Republic Adventures was back in May. A bit of a longer period between releases didn't impact the story's momentum. As soon as I picked up this latest issue of the series, I immediately remembered why I love this current run. In this review of Star Wars: The High Republic Adventures #5, all of our central characters come face-to-face with this growing Nihil threat and the Jedi's limitations. For young friends Zeen and Krix, this conflict surrounding their friendship is growing bigger and more out of their control. It might mean something gives in the Jedi/Nihil conflict, but it's more likely a sign that change is coming to their lives as they knew them too. Let's get into this latest issue!
Star Wars The High Republic Adventures #5 Review: A Loss of Control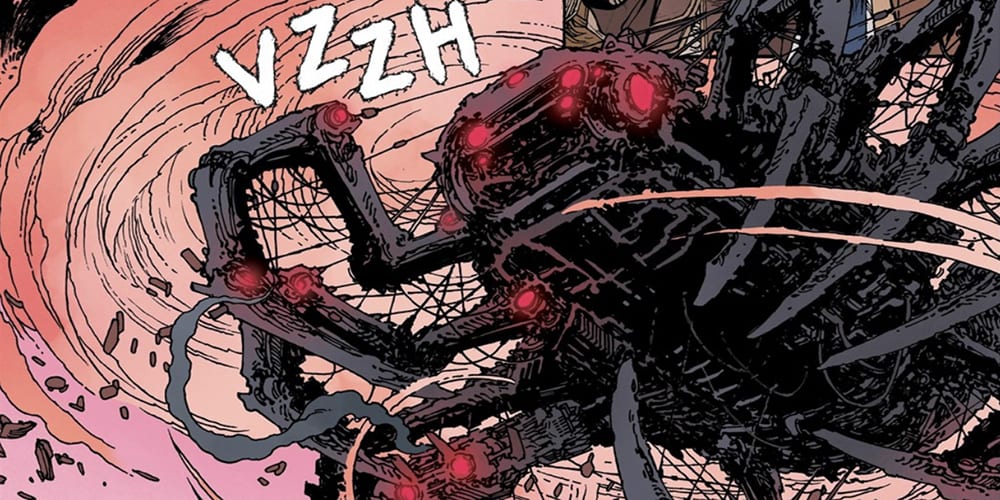 Image Credit: IDW and Disney
When we last spent time with this story in our Star Wars: The High Republic Adventures #4 review, Zeen was on her way to confront Krix on Quantxi, the Junk Moon. Zeen feels responsible for this blind anger that's guiding her long-time friend. Her arrival on Quantxi couldn't be less smooth, however. Mistaking Zeen for an enemy, Krix tries to shoot her ship down. As the Nihil begin to mow down junkers on the planet, the Jedi arrive. Eager to protect innocent lives, they aim to fight the Nihil. Zeen is heartbroken that Krix shot her down, but before he can explain, Marchion Ro calls him back to the main ship. He abandons Zeen who is trapped in the wreckage, which is probably the most heartless thing he's done so far.
As the Jedi begin to approach the Nihil for conflict, the junkers release a secret weapon: a Savrip. We've seen this primitive reptile before in episodes of The Bad Batch, Star Wars Rebels, and even mentions of them in a few films. As it begins tearing apart everything in its path, Lula goes to check on Zeen and finds her pursuing Krix. Just as the inexperienced force-sensitive girl goes to use the Force against her friend, Lula stops her. She explains quickly that it's "not the Jedi way" to use the Force in this manner. Suddenly, Marchion Ro shows up and rescues Krix. A tractor beam attempts to keep the Nihil ship from escaping, but then Ro calls in the Squall Spider, seen above. The Squall Spider retrieves Ro and Krix and they make the jump to hyperspace.
The High Republic Adventures #5 Once Again is a Well Executed Chapter in this Story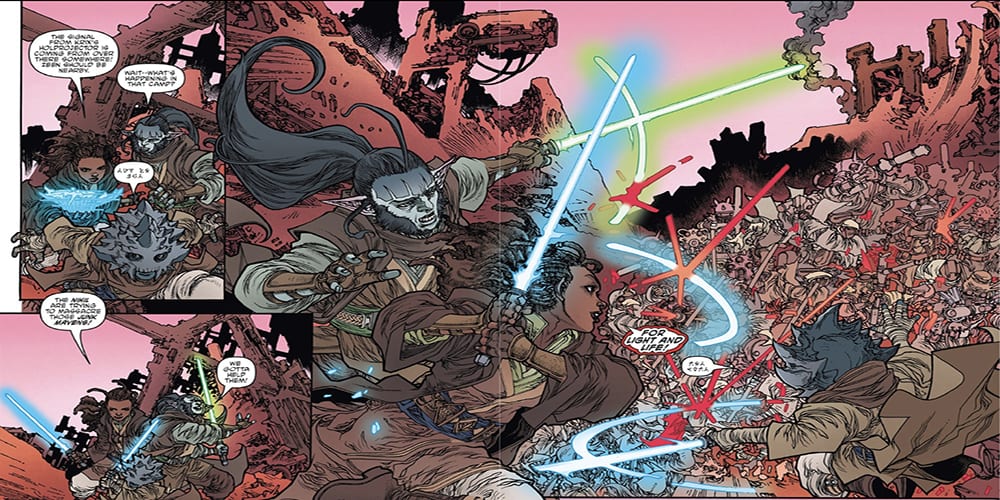 Image Credit: IDW and Disney
As the issue wraps up, Master Yoda heads out with Elder Tromark to hopefully pursue Krix more stealthily. Unfortunately, Nihil drones lock onto them and strike their ship. Meanwhile, Zeen and Krix once again get a side-by-side page split showing their continued divergence from one another. Zeen is comforted by Lula and other padawans for not being able to fully control the Force responsibly. Meanwhile, Marchion Ro explains to Krix that he sees a lot of himself in the young boy. While the Jedi convince Zeen to take on Jedi training and assist in the defeat of the Nihil, Ro has other ideas. He gives Krix an old helmet of his that resembles his insignia as The Eye of the Nihil. The issue ends with the former friends both exclaiming "Of course, I'll do what needs to be done."
It's a masterful pace yet again for this IDW series. I'm consuming everything High Republic that I can but this is a standout experience. I love the characters in The High Republic Adventures and I think we'll see even more great storytelling come #6 on July 21. For now, be sure to read Star Wars: The High Republic Adventures #5 if you enjoyed this review. You can find it at your local comics store or digitally via IDW and retailers.
Let us know if you're enjoying the series in the comments!
Featured Image Credit: IDW and Disney
Taylor is the Gaming Editor of Comic Years and a lifelong fan of video games. He holds two degrees in Political Communication and wrote a Master's Thesis on resistance movements, race, and the exploitation of college athletes. His wife and two Toy Australian Sheppards keep him sane.
Leave a comment