First Look of "Escapade" Marvel's Transgender Superhero Finally Revealed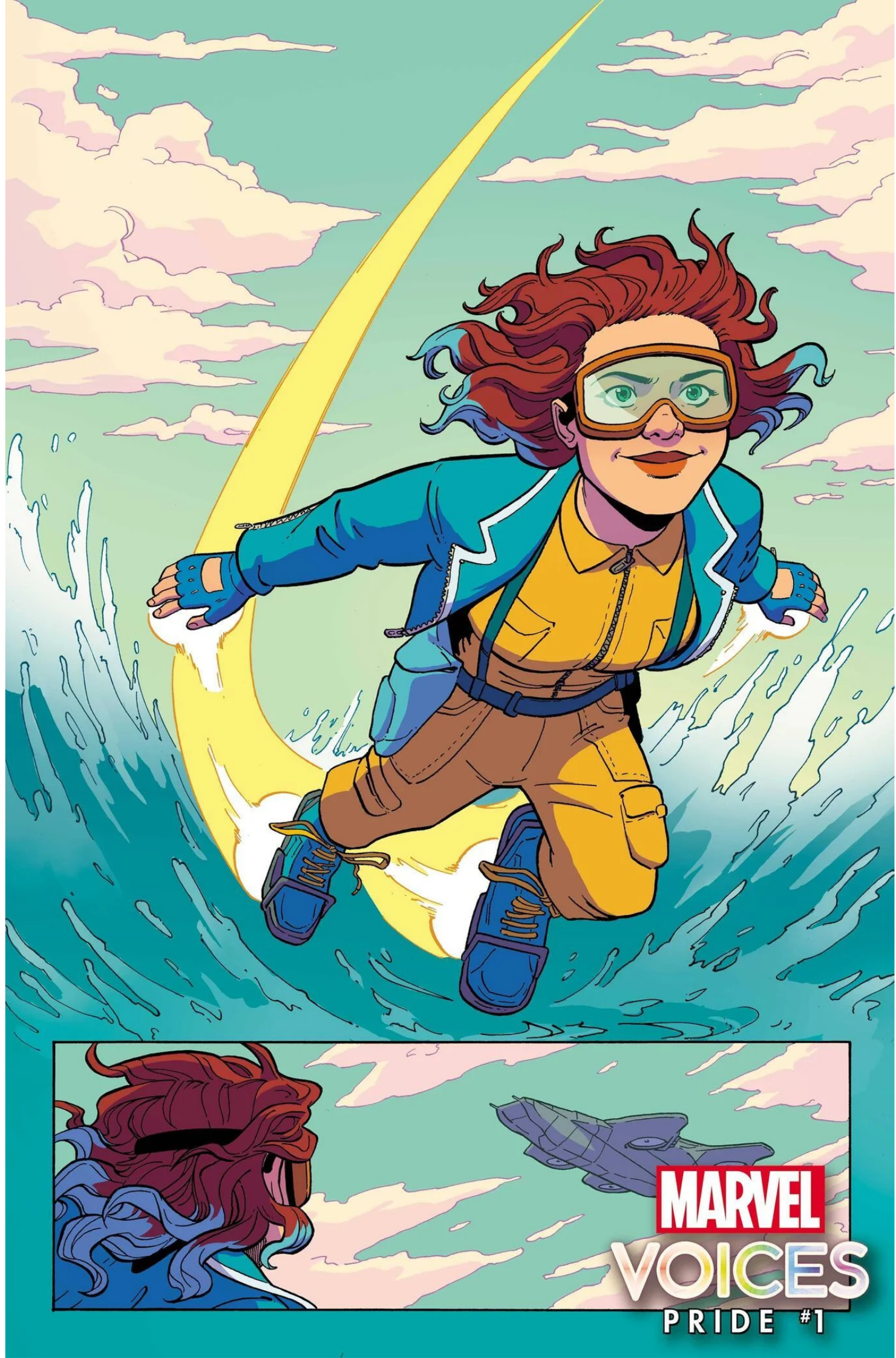 Marvel is back again with more in the age where proper representation matters. In the upcoming Marvel Voices: Pride, another LGBTQI+ character will make her debut. Charlie Jane Anders introduces 'Escapade,' a transgender superhero mutant.
Author Charlie Jane Anders and illustrators Ro Stein, Tend Brandt, and Tamra Bonvillain teamed up for this character. Her debut will appear in a 20-page story in Marvel Voices: Pride Vol 2. #1.
According to Marvel, Escapade's debut in Pride #1 only marks the start of her incredible story. 
" only marks the beginning of Escapade's saga, as she becomes entangled with the X-Men and a deadly prophecy is unveiled in her future. Fans can look forward to Escapade's return in the fall in a special story arc of NEW MUTANTS guest-written by Anders." 
Creating a new character with so much color in their personality is such a blast for Anders. He shares his excitement in bringing to life a transgender character. He says,
 "I have loved the Marvel Universe for as long as I can remember, and may or may not sing the Spider-Man cartoon theme in the shower on a regular basis. So I was so thrilled to be able to introduce a brand-new hero to stand alongside all of my favorites."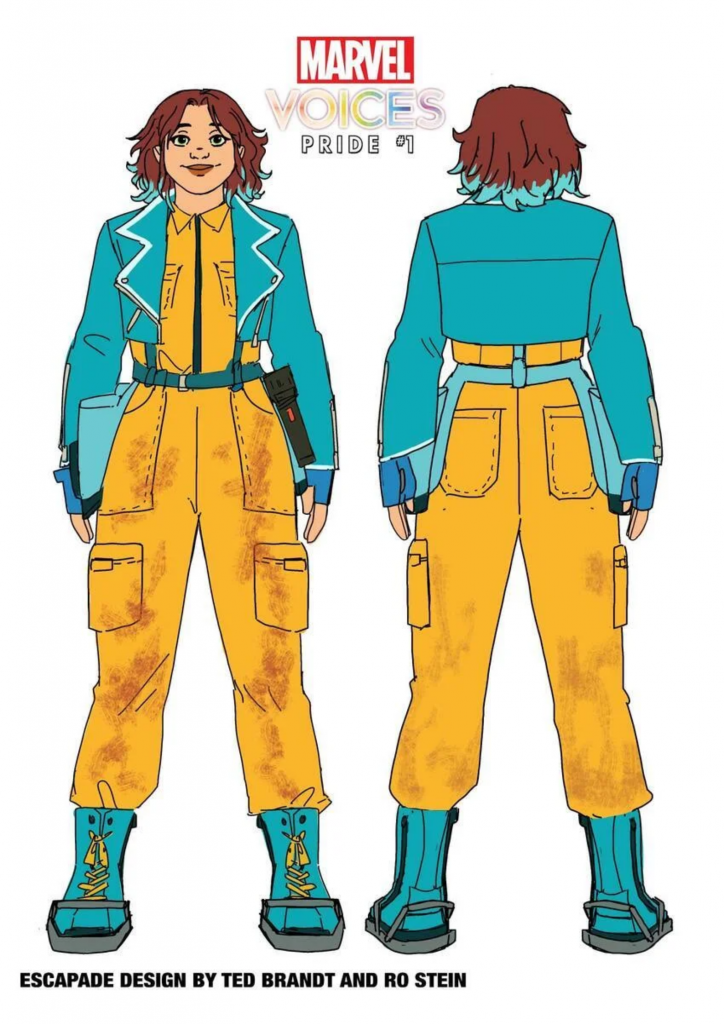 Marvel Entertainment
What Do We Know So Far With Marvel's Transgender Superhero
Shela Sexton or Escapade is a transgender superhero mutant of Earth #616. She has the power to switch physical locations with another person. 
But that's not the end of her unique abilities. She can also "trade any specific physical or abstract attributes such as possessions, organizational status, skills, superhuman powers, and even situations!" Basically, she got Nightcrawler and Rogue's powers and took it up a notch!
Yet, just like any other superheroes, her powers have a limitation to them. Marvel describes that she "can only maintain the power for a few hours at a time and must be within seven feet of her target, and the more complex the switch, the higher the chance of mishap."
Luckily, Escapade isn't alone in her adventures. She and her tech-savvy best friend Morgan join forces as professional thieves. Just like the classic Robin Hood story, they steal from corrupt and criminal organizations. But their R0bin Hood stint changed when they met Emma Frist and Destiny.
Anders believes that representation is essential in today's age. Having a figure, even a fictional one, can help young queer kids be comfortable with themselves.
"I hope that Escapade and Morgan Red will inspire trans and non-binary people everywhere to believe that they, too, can fight for justice with the power of creativity and chosen family."
Marvel Entertainment
In time for Pride Month, Marvel Voices: Pride Vol 2 #1 
Marvel celebrates the LGBQI+ with Marvel's Voices: Pride Vol. 2 #1. With Escapade, a transgender superhero, the series features other queer characters. Some of the heroes in Pride are also part of the Young Avengers, who are among the most famous characters in the superhero universe.
From last year's volume, they introduced a new superhero called Somnus. Steve Orlando and Luciano Vecchio teamed up to create this dreamy hero, and he was on the roster of heroes in Orlando's Marauders. The upcoming volume of Pride will also feature the debuts writer Andre Wheeler, artist Scott B. Henderson, and television writer Ira Madison III.
One of the queer characters appearing in the upcoming volume is America Chavez. She recently debuted in Doctor Strange in Multiverse of Madness, and the movie briefly showed us a glimpse of her origins. Other heroes like Destiny, Iceman, Karma, Valkyrie, and Daken are in the variant covers of Pride. Expect them to set out on crazy adventures with this upcoming second volume of Pride.
Marvel Voices: Pride Vol. 2 #1 will hit the comic stores this June 22, a perfect celebratory remark for this year's Pride Month.
What do you think about Marvel's transgender superhero Escapade? Please share with us your thoughts in the comments below! 
Paul is many things. He's a fan of anime, superheroes, and everything in between. He dedicates his downtime to annoying the heck out of his cats and dog.
Leave a comment