Sleeper Symbiote Gets A New Host In Al Ewing, Ram V, and Bryan Hitch's 'VENOM'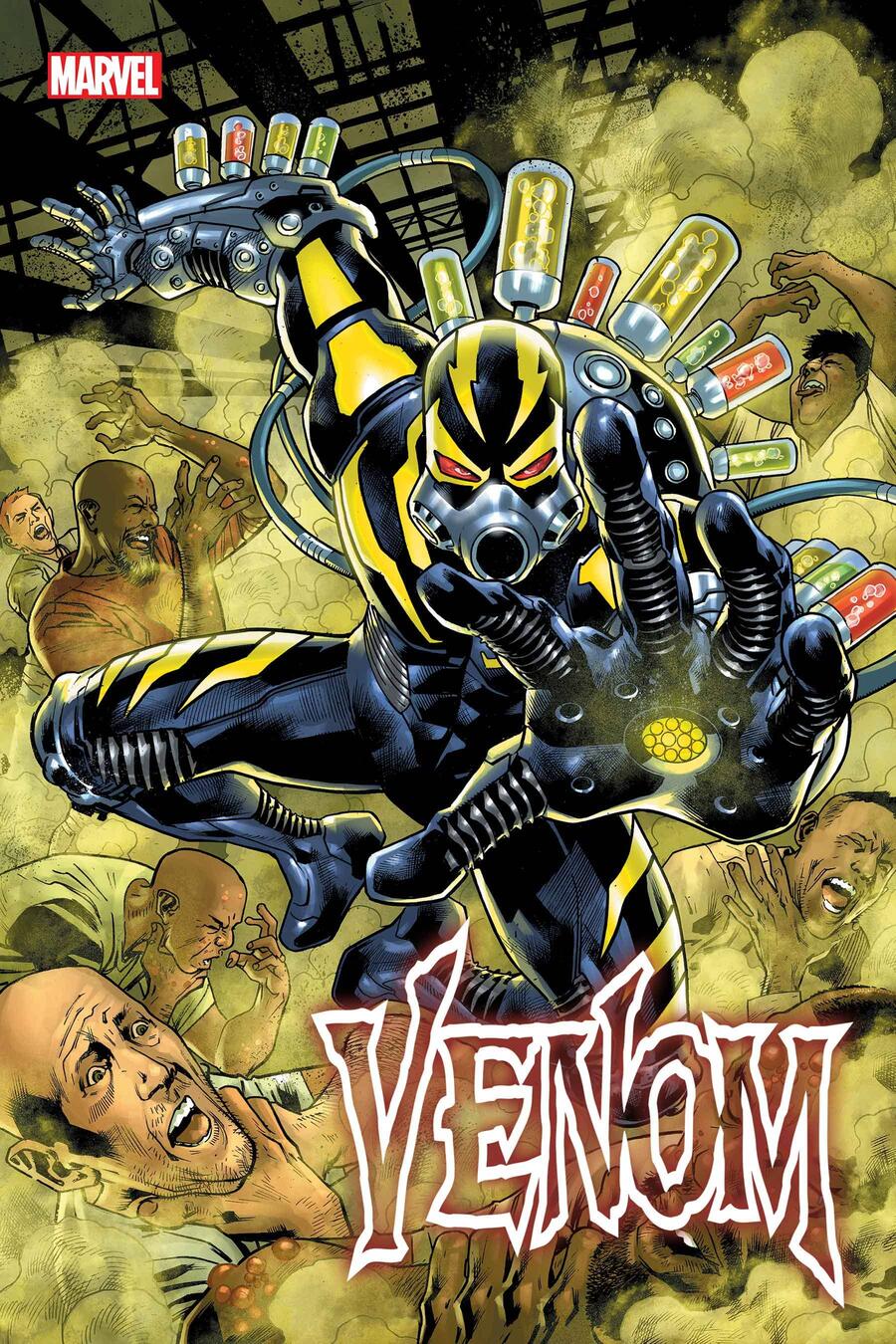 The Sleeper symbiote, one of Marvel's greatest supervillains, is set to have a new look for VENOM #11. We have seen many Venom in previous movies from the first trilogy of Spider-Man to the recent Venom. But, Al Ewing, Ram V, and Bryan Hitch took the venom symbiote narrative to a different height with this upcoming issue. As the ongoing series "VENOMWORLD" enters its third arc, expect more madness and terror this August.
The story picks up from the shocking revelations in VENOM #10. Eddie Brock traveling across the cosmos, discovers more symbiotes along the way. On this journey, he met the fearsome Sleeper symbiote—now with a new host. 
Hitch mentions that the Sleeper symbiote "hasn't been seen too much, but that's about to change." But, Hitch guarantees more action from Sleeper Agent as the new symbiote is "stepping up his game."
"He's bringing a new element and a new player into the symbiote world with Sleeper Agent. Chemical and biological warfare. This cover reveal is really only the first phase of Sleeper Agent's look."
In the newly released cover for VENOM #11, we can see the new look of the Sleeper symbiote. Sporting a yellow suit with a mechanical feel, he carries vials of chemicals on his back. His suit has tubes that lead to holes in his palms, adding more flair to the whole get-up. And, his suit includes a biohazard mask to prevent him from inhaling the poisonous gas. We have yet to confirm what kinds of chemical cocktails are in his arsenal, but they sure are deadly with the look at the poster.
Hitch mentions that this might only be the first look of the Sleeper symbiote. And, that means this whole deadly-looking suit is the start.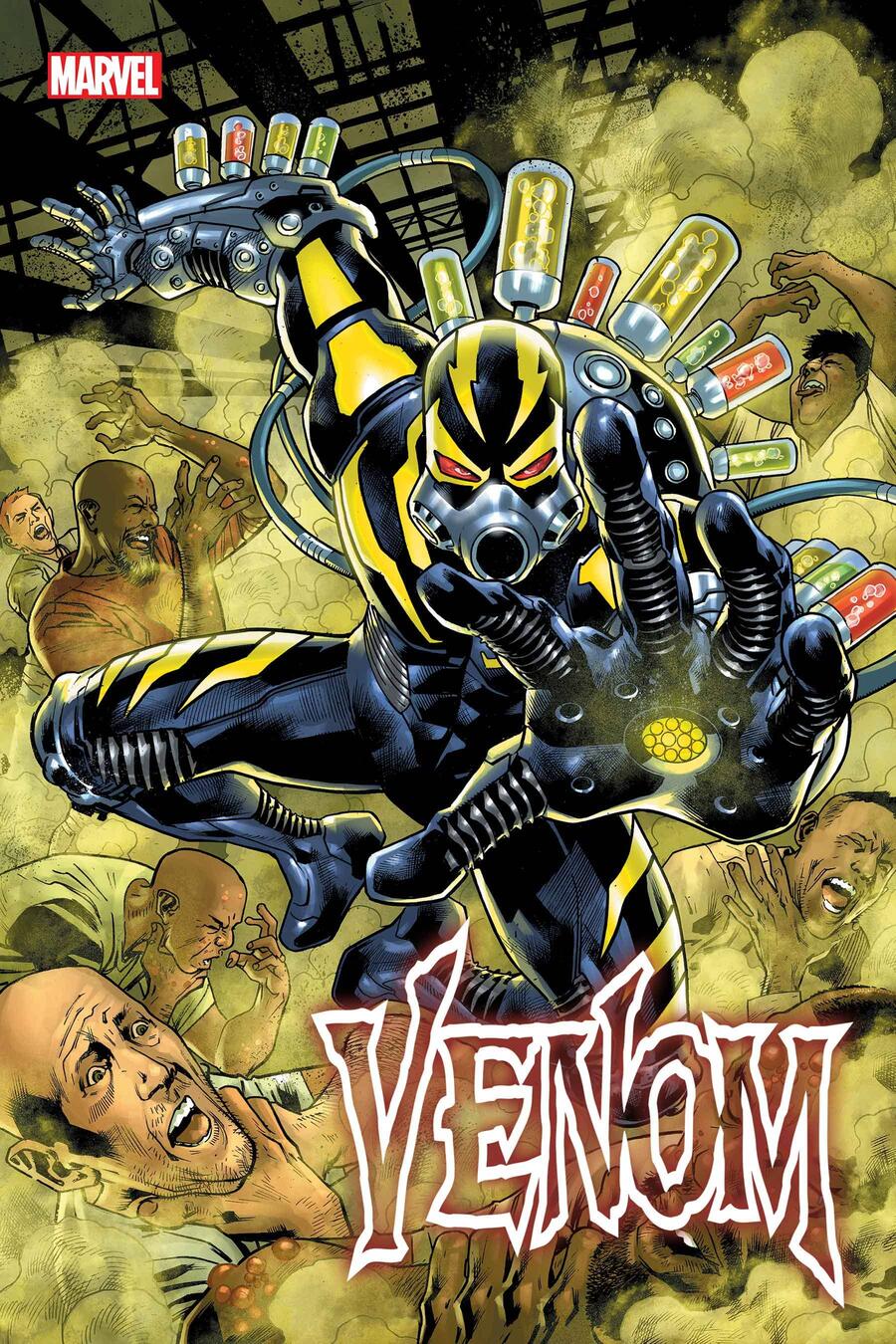 Marvel Comics
Who is the Sleeper symbiote?
In previous Venom comics, the Sleeper symbiote was the seventh spawn of the Venom symbiote. Doctor Steven delivered the symbiote and took care of it at the Alchemax facility.
And, despite being a young symbiote, he already has a smug personality and a boastful attitude. Like most symbiotes, he has quite a temper. But, he is loyal, especially to his "parent" who raised him. Sleeper formed a deep connection with Dylan Brock. And, the upcoming VENOM #11 might further look at this relationship dynamics. 
Like any other symbiotes, Sleeper can amplify its host's strength and stamina and can grant healing abilities. But, what sets this symbiote apart is its ability for chemokinesis. The Sleeper symbiote is capable of producing chemicals with a variety of effects. So, these chemicals can either tranquilize targets, alter emotional states, and psychological manipulation. Similarly, it can make chemicals that are highly corrosive for more offensive attacks.
In addition, the Sleeper symbiote can also do a little telepathy through pheromones. It can manipulate pheromones making anyone susceptible to its thoughts. And, through its pheromone manipulation, it can also mask its presence. That said, it can make itself virtually invisible if needed. 
Thus, with these powerful arsenals, the Sleeper symbiote is one of the most exciting symbiotes to look out for. And, it's a sure delight that we'll be getting more action from it in VENOM #11.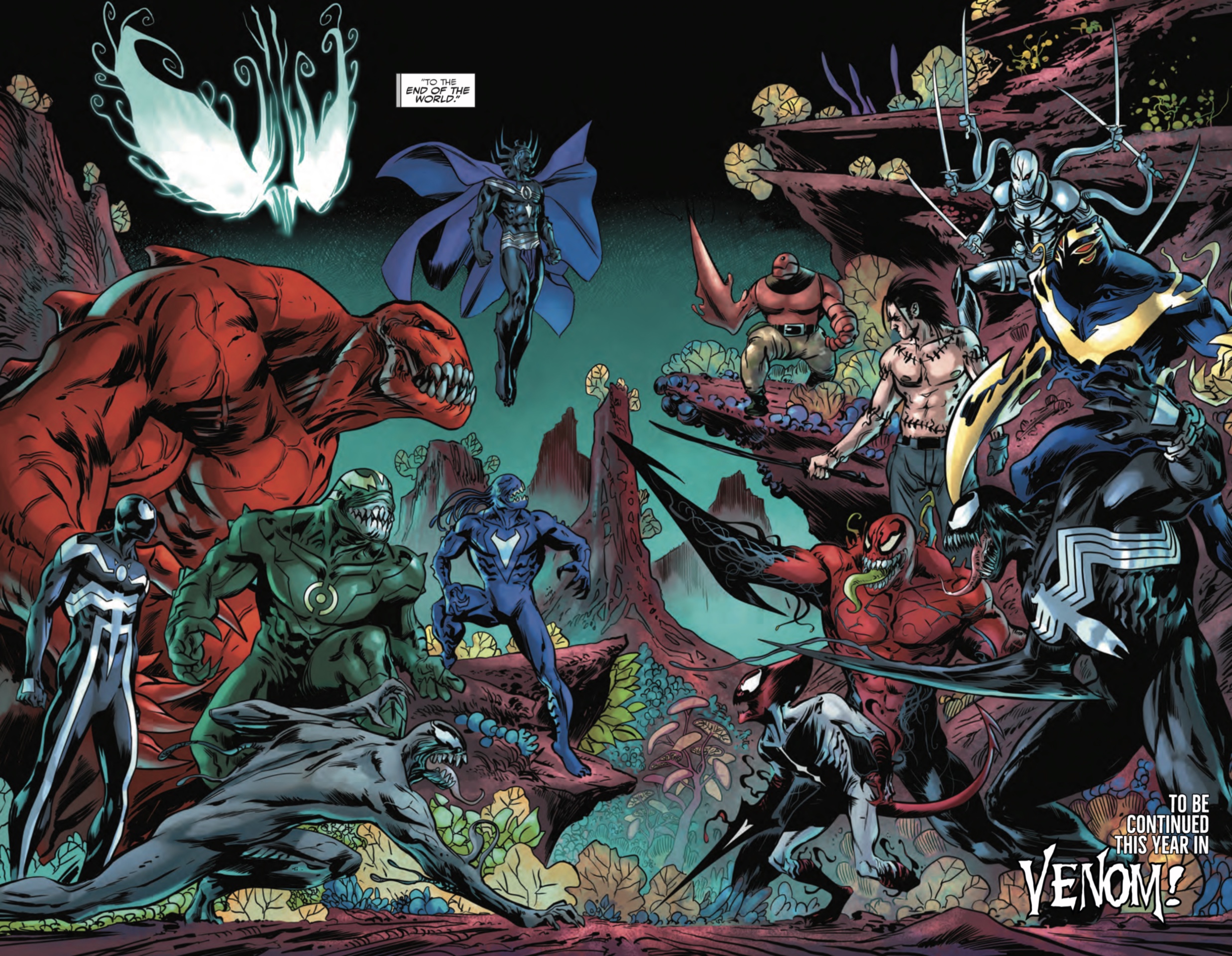 Marvel Comics
What's next for VENOMWORLD?
There was quite a buzz for the upcoming arc of VENOMWORLD in the recent Spider-Man/Venom Free Comic Book Day 2022 special. And, the two-page colored spread features a lot of symbiotes facing each other in a fight. In line with that, sources say that Eddie and Dylan Brock's relationship may result in a quarrel, leading to a split on the symbiotes.
And the illustration made by Steffano Raefel and Alex Sinclair showcases many symbiote comebacks. Aside from the Sleeper symbiote, we can see Venom, Carnage, Lasher, and many more powerful symbiotes in the mix. That said, the fight between these symbiotes will be brutal!
For now, we can't wait to know who is the new host of the Sleeper symbiote in VENOM #11. Be ready for more Venom adventures as they will arrive this August!
Please share with us your thoughts on the new Sleeper symbiote! Did you like its new and revamped first look? Type your thoughts in the comment box below!
Paul is many things. He's a fan of anime, superheroes, and everything in between. He dedicates his downtime to annoying the heck out of his cats and dog.
Leave a comment