Colin Cantwell Star Wars Designer, Dies Aged 90
Colin Cantwell, Star Wars Designer, dies aged 90. This concept artist provided the ideas for many of the ships in the Star Wars sagas. Colin's journey began with his studies in animation, graduating from the University of California. He later studied architecture and was invited by Frank Lloyd Wright to study at his school.
Before entering the world of Hollywood, he worked with the rocket propulsion system at NASA in the middle of the cold war. He was an important asset in the space race between the United States and the former USSR. After that, he created schools to share his knowledge about those technologies. Especially their implications and what happened in those times. Additionally, he wrote several science fiction novels, such as CoreFires 1 and CoreFires 2. 
Colin Cantwell Star Wars Designer Passes Away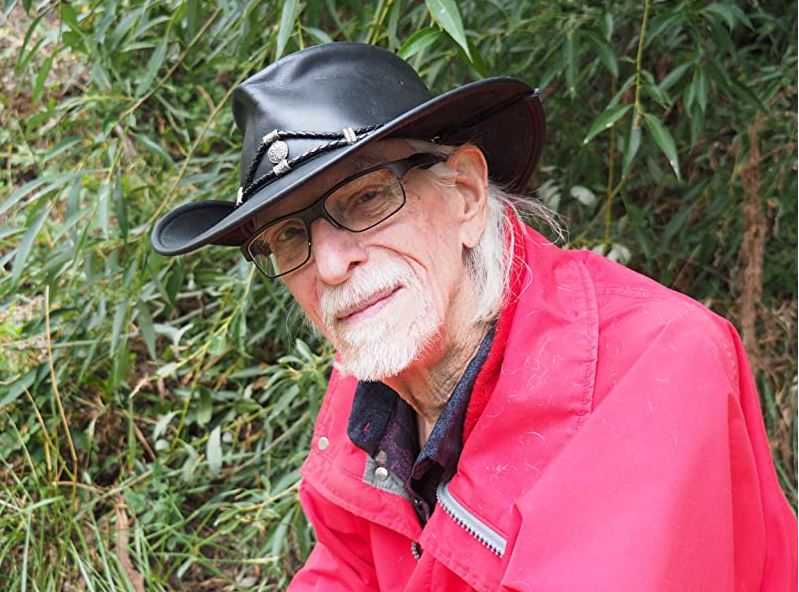 (Image: Amazon)
Colin Cantwell, the genius who created the concept of the various Star Wars ships has passed away. According to his wife Sierra Dall, this artistic creator died on Saturday at the age of 90. The family didn't clarify the causes of the death yet, nor when the burial will occur.
Cantwell passed away in an environment far from movie fame, at his home in Colorado. The people closest to him state that he had other projects in other branches. As we mentioned before, Cantwell was writing in the area of science fiction. He was also involved in the educational area. Centers that led him to live far from fame and cinematic glory, despite having been at the service of great directors such as George Lucas and Steven Spielberg.
Colin was one of the talented conceptual designers that worked for the Star Wars saga. We have artists like Cantwell to thank for all the graphic art we saw in the early Star Wars trilogies. These designs include the Empire's fighters, Destroyers, The Death Star, and Resistance ships. He was also in charge of the light-speed travel animation system, among other things.
Cantwell's Most Important Contributions to Cinema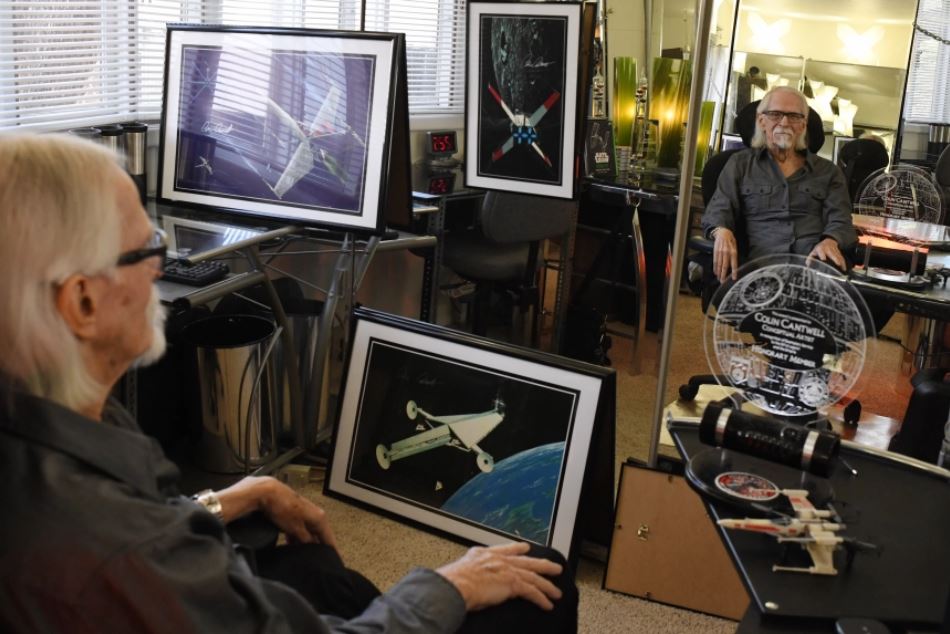 (Image: Denver Post)
Among Canwell's contributions to cinema, we can highlight all the graphic art he created for Star Wars. With the animations and creation of most of the ships of this franchise. These include the ships of The Resistance, The Empire, and the famous Millennium Falcon.
There are other contributions of Cantwell's work in the movie industry. For example, he worked on Close Encounters of the Third Kind (1977) with Steven Spielberg. In this production, he worked as director of the technical dialogues. He also participated as a graphic effects specialist in Stanley Kubrick, A Space Odyssey2001: A Space Odyssey (1968) and as a consultant in computer graphic effects in developing War Games (1983).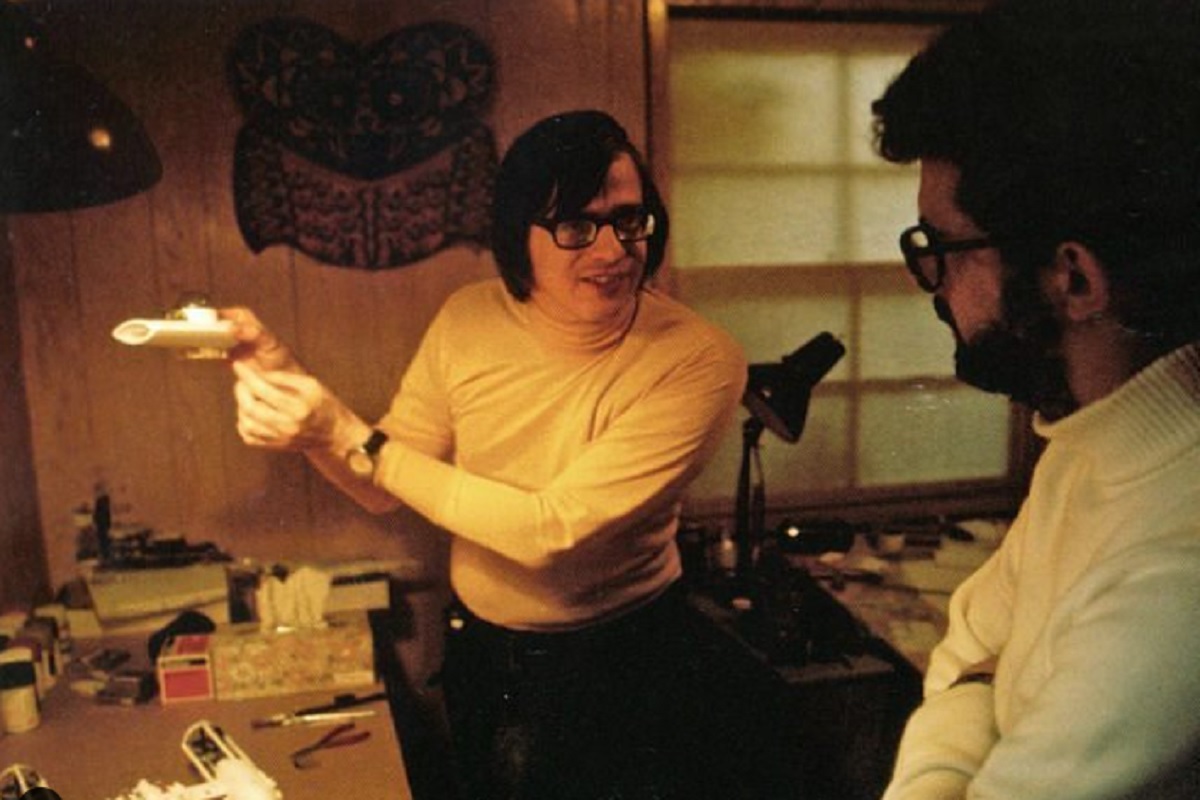 File image of Colin Cantwell and George Lucas looking at their Star Wars models.INSTAGRAM.
As you can see, Cantwell's film career was fantastic, and he participated in renowned productions. George Lucas, Spielberg, and other directors have recognized his talent for creating unique designs. Not only for creating the ships that took us to other planets and galaxies but for various effects that have entertained us for a long time.
A Multi-faceted Artist
Cantwell had an interesting career as a science fiction and action writer. He was a multi-faceted artist with a first-rate academic background. He also continued to teach about how rockets work, furthering space development. While working at NASA, Cantwell was in the CBS News studio during the Apollo 11 moon landing, helping Walter Cronkite narrate the moon landing.
Cantwell, Star Wars designer, died at the age of 90, as stated by his wife, living life as he wished. His partner, with whom he spent more than 24 years, declared that he did what he wanted in life. He did not get fame in the movies because he preferred to devote himself to other things such as writing, teaching, and other projects he had. 
What is certain is that despite not having had that fame, many will not forget his work and legacy. The ships we enjoy today from the multiple Star Wars productions are derived from his designs. For that, many fans will be eternally grateful to Cantwell. 
Featured Image Via Instagram 
I am a circus aerialist influenced by Dick Grayson and Spider-Man. Fortunate to write about the characters that inspired me. I also have a Bachelor's degree in Political Science and a Master's degree in International Trade.
Leave a comment