Brie Larson is the latest A-lister to join The Fast and The Furious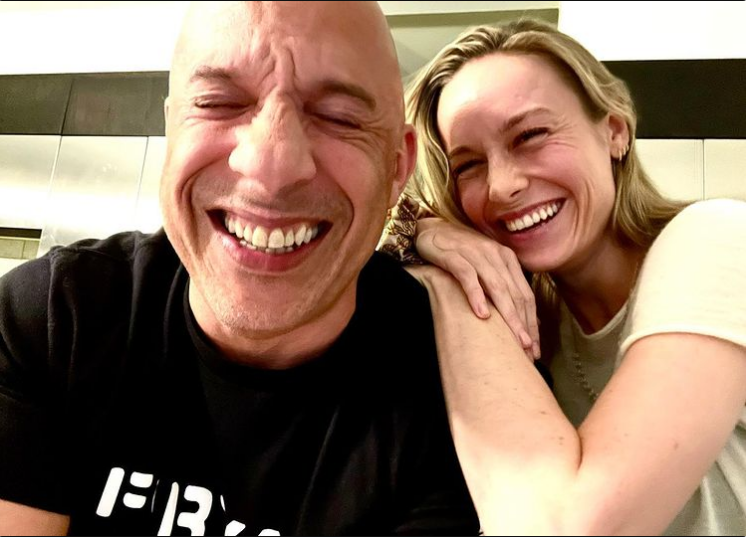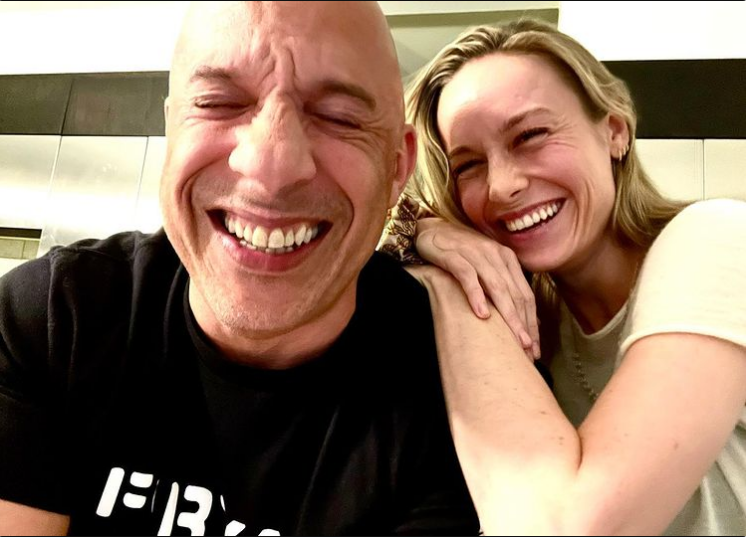 Source: Instagram, @vindiesel
Brie Larson is the latest A-list actress to join Vin Diesel in The Fast and The Furious franchise. Larson is well-known for her role as Captain Marvel in the Marvel Cinematic Universe. The news was revealed by her new co-star, Vin Diesel in an Instagram post. In the post, he welcomed the Oscar-winning actress to the family. This would no doubt please a lot of fans and even neutrals who found Diesel synonymous with the word 'family.' You can check out the message he posted below
"Yeah yeah yeah… you see this angel over my shoulder cracking me up, you say to your self " that's captain Marvel". Clearly there is love and laughter in this image. What you don't see however, is the character you will be introduced to in Fast10. You have no idea how timeless and amazing she will be in our mythology. Beyond her beauty, her intellect… her Oscar, haha is this profound soul who will add something you might not have expected but yearned for.

Welcome to the FAMILY Brie."
Brie Larson joins other Oscar-winning actresses in The Fast and The Furious franchise
Source: Wikipedia, Brie Larson
Brie Larson is not the first Oscar-winning actress to join The Fast and The Furious universe. Charlize Theron, who won an Oscar for her magnificent performance in Monster also joined. She was in the franchise's eighth installment, Fate of the Furious – also known as F8 or Fast and Furious 8. Theron played the cyber-terrorist, Cipher, who manipulates Dom to turn in his family. Helen Mirren is another Oscar-winner and widely respected actress in the industry. She played Magdalene Shaw in Fate of The Furious and F9 while also being in the spin-off, Hobbs and Shaw. She won her Oscar for a wonderful performance in The Queen.
Brie Larson has a reputation for being a hard worker on set. She likes to do her own stunts if possible and won her Oscar for her performance in Room. There, she portrayed a fascinating rendition of her book counterpart. Larson acted as a mother who was kidnapped and raped, causing her to have a baby boy. The story details the connection between her and her son, their escape, and subsequent troubles they face acclimating back into the world. 
On her Instagram, she posted the same picture Diesel did and had a caption of her own.
"excited doesn't even begin to explain how I feel about joining the Fast family 🤝🚘 thank you for welcoming me in with so much kindness and excitement, @vindiesel."
It's pretty clear that Brie Larson is really excited to join The Fast and The Furious family.
A Growing And Star-Studded Cast
Fast and the Furious 10 announced both Jason Momoa and Danielle Melchior already, so this movie looks like it's going to be stacked. The Aquaman star and Suicide Squad scene-stealer now have yet another newcomer in Laron as they join mainstays such as Vin Diesel, Michelle Rodriguez, Chris 'Ludacris' Bridges, Tyrese Gibson, Jordana Brewster, Sung Kang, and Nathalie Emmanuel.
The Fast and Furious franchise is a globally successful franchise with a diverse cast and a string of crowd-pleasing movies for the most part. The first iteration was done in 2001; it and the ones that initially came after were more about car racing. Eventually, they become more of heist films and none better punctuates this than the pulsating Fast Five in 2011. From there, the movies went more and more hyper with their stunts and people seem to like it. The box office numbers skyrocketed as the car stunts did and each one has attempted to outdo the one before it. Now, we're at the tenth movie and one more is in the works before the apparent conclusion of the franchise.
So, what do you think if Brie Larson joining the Fast Saga? Are you a fan of her previous works and how do you see the final two movies panning out?
Leave a comment