Black Panther 2 Cast Wakanda Forever Characters
It's been a long wait in anticipation for Black Panther: Wakanda Forever. Any follow-up to a success as huge as Black Panther would inspire some speculation, but Wakanda Forever is a unique situation. Chadwick Boseman's passing left the future of Black Panther a question mark, and it was a few months before Disney even confirmed they wouldn't be recasting. Now the big question is what Black Panther: Wakanda Forever characters will we recognize, and what new faces are we going to see in the cast? As of now everyone who is confirmed in Black Panther 2 cast make it seem like they really pulled this movie up from tragedy.
Who is Definitely in the Black Panther 2 Cast
A lot of familiar characters are coming back for Black Panther: Wakanda Forever. Though there have been a ton of rumors about her leaving the MCU, Letitia Wright is still set to return as Shuri and possibly take up the Black Panther mantle. Some rumors report that this will be her last movie with the MCU. If Disney's recent history of desperately trying to avoid controversy is anything to plan on, it might be a minute before Shuri comes back. Some fans predict Winston Duke's M'Baku will take up the mantle after Shuri. 
Image via Marvel Studios
Also returning is Daniel Kaluuya as W'Kabi, Martin Freeman as Everett Ross, Danai Gurira as Okoye, Winston Duke as M'Baku, Dominique Thorne as Riri Williams, and Lupita Nyong'o as Nakia. A lot of Marvel movies are very much about the person they're named after, but Black Panther really had some fantastic supporting roles. W'Kabi is coming back. So we get to see how he's doing after having to confront his betrayal of his king, Killmonger dying, and Wakanda's outreach to the rest of the world. He ended up being a kind of moral middle ground between Wakanda's isolationism and Killmonger's violent redistribution of power. Also he has a rhino! 
The return of Danai Gurira's Okoye also marks the return of one of the coolest women in the MCU. Okoye's loyalty to Wakanda over the king she loved and her husband was such a standout moment that we're kind of anxious to see how her character is doing. A leak suggested that Disney is going to have T'Challa pass from an illness in honor of Chadwick Boseman. That sounds like a rough time for Okoye, Lupita Nyong'o's Naki, and really everyone who is in Black Panther 2.
What Characters We Expect in the Black Panther: Wakanda Forever Cast
Marvel has confirmed Dominique Thorne  will appear as Riri Williams. What they haven't confirmed is whether is whether we'll see any form of her suit. Riri Williams becomes Ironheart, the spiritual and aesthetic successor to Iron Man. In the comics, Riri was Tony Stark's partner, but we didn't get to see that. Considering Marvel is introducing her in a movie about a different hyper-technologically advanced setting that Iron Man's workshop, she'll obviously have a different backstory.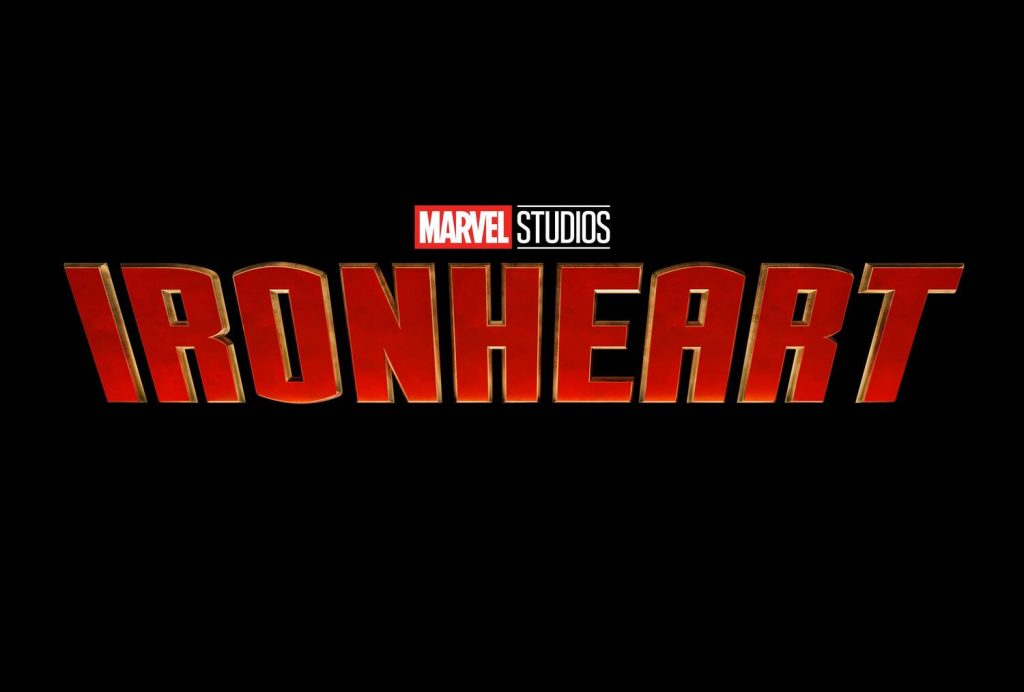 Image via Marvel Studios/Disney+.
Yet more set leaks for Black Panther: Wakanda Forever shower a bunch of characters in the water.  Just swimming doesn't necessarily guarantee a certain character is making his debut. However, the rumors and overall MCU timing just make this the perfect chance for Namor to appear. We've even reported on the rumor that Namor has already been cast for Black Panther 2. Supposedly he will be played by Tenoch Huerta from Narcos. For Marvel, Namor is two things. First, he's their answer to Aquaman. Namor is the King of Atlantis, has a pile of water-based powers, and he rocks a trident. The biggest difference between Namor and Aquaman is that Namor doesn't need some scaly shirt or "pants." Marvel is incredible with costume design, so if Namor does appear, he probably won't be only sporting his heroic booty floss, unfortunately. Whatever the look, I'm sure we'll all be enamored.
Image via Namor the Sub-Mariner 1st series, Marvel Comics
Namor is also the "first" mutant. We mean that in terms of character debuts. Canonically, Apocalypse is usually the first mutant, but it would be just like Marvel to have the first mutant to have a major role in a movie be Namor following the probably-brief appearance of Professor X in Multiverse of Madness. 
Black Panther 2 Cast: Wakanda Forever Characters We Want (But May Not Get)
Every time Marvel announces a big title, the rumors are inevitably cooler than any movie can be. For a little while, people were thinking Wolverine would show up in Endgame and fight Thanos in his first MCU appearance. When the No Way Home cameos were all but confirmed, people started throwing in other Spider-People that sounded too good to be true. Spider-Pig was never going to happen. And now there's a rumor that Doctor Doom might be the main villain in Black Panther 2.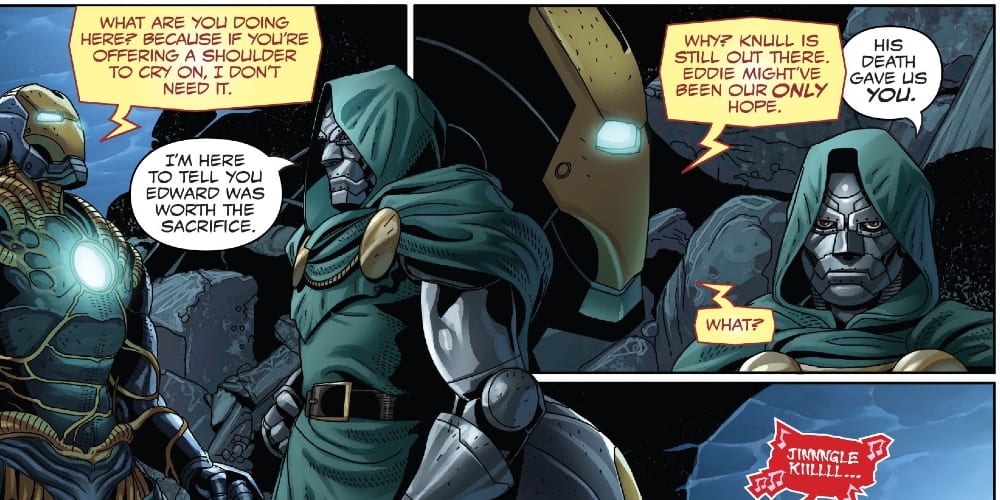 Image: King in Black: Iron Man/Doctor Doom #1, Marvel Comics
We're not saying Doctor Doom won't happen, but we want it too badly to hope it could really happen. The MCU's Fantastic 4 movie is still a few years out. If Doom is the villain, a few things would have to happen. First, he'd have to lose without dying or win without winning. If one of the characters in Black Panther 2 Cast: Wakanda Forever is actually Doom, whoever they cast can count on future appearances. Either Marvel will have Doom disappear after a defeat that feeds into FF. Or he'll hide his role so few characters will recognize that he was behind everything, likely in a post-credits reveal. Doom would also mean having two really major villains running around at the same time. Kang is already a lot but throw in yet metal suit nightmare, and it's going to be chaotic. So, while it is unlikely at this point, it would be the coolest thing ever. 
When we're not pining after melodramatic men with metal faces, we're looking for mutants. The Namor rumors and Professor X in MoM are the early signs that mutants may start appearing. We don't exactly expect Jean Grey to walk into Wakanda Forever and start yet another Dark Phoenix arc, but we're still going to be looking for the small signs that the X-Men are coming. Also until further notice, every unnamed background character is Mystique. All of them. 
Black Panther: Wakanda Forever hits theaters November 22, 2022!
What characters do you want to see in Black Panther: Wakanda Forever and who would you cast in those roles? Tell us in the comments! 
Featured image via Marvel Studios
Jessica Kanzler is a freelance writer and editor who lives with her wife and cats. Jessica has bad taste in tv and an MA in Rhetoric, Writing, and Digital Media studies. Talk to her about Frasier on Twitter @Jessicaakanzler
Leave a comment