Pokémon Scarlet And Violet Reveal – Gen IX Announcement
A Pokémon Presents presentation this weekend started with a very lackluster lineup of news. At 13 minutes, the first reveals and updates were about mobile and online games. There was a brief update announced for Pokémon Legends: Arceus, but overall, it wasn't anything to get too excited about. Then, that beautiful "one more thing to show you" moment happened. That final reveal ended up being a pair of Switch titles in the mainline series, Gen IX will officially be Pokémon Scarlet and Violet. From what we saw in a trailer, these games completely redefine what mainline Pokémon games will be. Here's everything we learned about Scarlet and Violet, including the starters!
Details about Pokémon Scarlet and Violet – Pokémon Day Reveal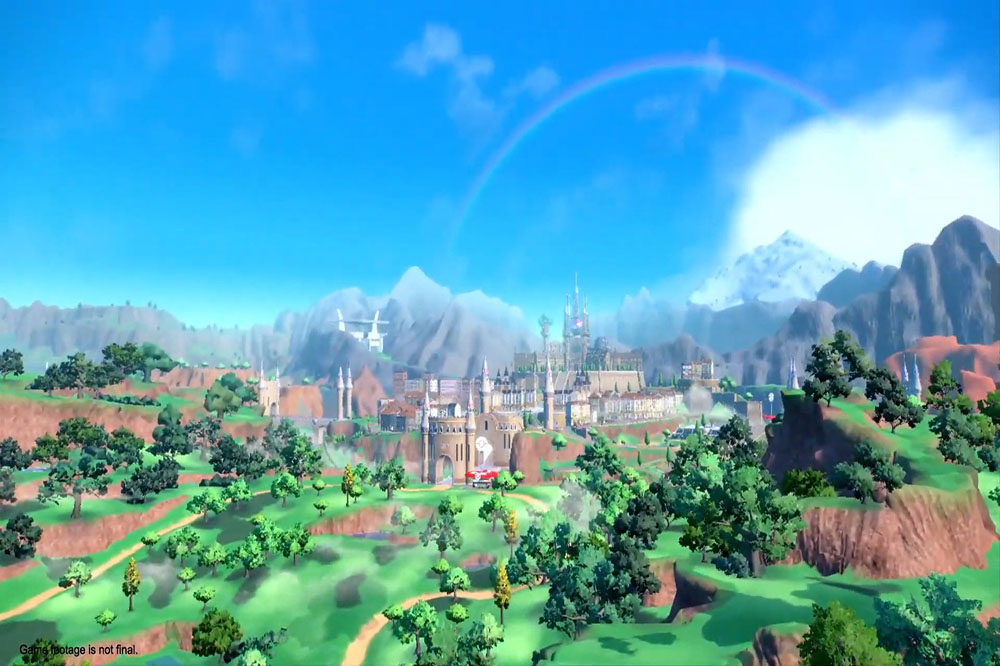 Image Credit: Nintendo
In a new trailer, The Pokémon Company unveiled its Gen IX titles Pokémon Scarlet and Violet in an exciting reveal for the Switch. It's incredible to me that we're getting these games so soon after the release of other titles. Hopefully, this means we can expect something great if The Pokémon Company feels confident enough to release it this year. The official date isn't announced, but the end of the trailer said late-2022. In short, that looks to be a November or early-December timeline. Overall, that's in line with other mainline Pokémon releases.
The game's brief 3-minute trailer certainly includes heavy influence from Pokémon Legends: Arceus. The trailer's official description reads, "Embark on an open-world adventure in Pokémon Scarlet and Pokémon Violet." Other mainline games aren't considered open-world, but Arceus sure was. From seeing the Pokémon in the trailer free-roaming, I can assume The Pokémon Company recognized that this is the way to go moving forward. For as interesting as certain aspects of Pokémon Sword And Shield were, Arceus blew me away in comparison. If the mainline series starts to evoke some of that open-world, Breath of the Wild style gameplay changes, then count me in.
Does this mean we'll end up with a new formula for future mainline titles? Not necessarily – but changes are certainly present. While the open-world element looks to be included from Arceus, there also seem to be cities you'll travel to on the traditional route blueprint. I love the different cities you travel to in mainline games, so I'm happy to see those continue on. Arceus, for comparison, used a small hub like Monster Hunter as its only real base area. Of course, the next big question on everyone's minds needs our attention – who are the Pokémon Scarlet and Violet starters?
Gen IX Starters
Image Credit: Nintendo
We don't have names yet, but we do have adorable pictures. Let's break down what we're looking at here. Without knowing the region, we can assume that these are just new designs separate from any sort of theme. First up, we have a grass-type cat Pokémon. I'm really into the idea of what this one could evolve into. Next, the fire-type appears to be a little stubby alligator. It's going to be really hard to pass up on this one for me. Lastly, we have a duck with a little hat or elaborate hair, the obvious water-type.
First impressions point to the water-type seeming the weakest here. Evolutions are always a huge influence on what I end up choosing. Honestly, too many people sleep on the grass-type starters. Maybe a cute kitten finally gets people to give it a go. We don't have names yet, but when we learn them, you know to come to Comic Years to read about them! I'm really curious to see when we learn their evolutions as well as the actual region and its theme. That information, paired with a great reveal trailer, could make this a huge hit.
If you're excited about this big reveal, then let us know in the comments! It's always a good day when we learn about new Pokémon games. Thanks for reading Comic Years for all things gaming, comics, and pop culture.
Featured Image Credit: Nintendo
Taylor is the Gaming Editor of Comic Years and a lifelong fan of video games. He holds two degrees in Political Communication and wrote a Master's Thesis on resistance movements, race, and the exploitation of college athletes. His wife and two Toy Australian Sheppards keep him sane.
Leave a comment