Become A YouTube Star, Gaming Sensation Or Organised Royalty: The Best Ways To Use Your Spare Time
We can all be guilty of getting to the stage where we are in full swing of the weekend and find ourselves stuck with things to do. It can often leave us feeling unfulfilled and as if we are wasting the precious time we do have. The chances are, a weekend or even the time you get after work, isn't always going to be taken up with social events, gatherings and commitments that you have or make. Right now we have the gift of time, many of us are in lockdown. There will be downtime that you can do whatever you want, but what can you do to keep yourself entertained? With that in mind, here are some of the ideas to consider. 
Image source – Pixabay – CC0 License 
Start a blog or a YouTube channel
One of the first things that you can consider doing would be to start a blog or a YouTube channel. Many people begin these ventures in their spare time, and they have gone on to be very successful. These days focusing on things that you love is the best way to start a channel or blog. Sharing your passions, your tips and advice. Videos are easier to make than ever thanks to built in editing software like iMovie and Windows movie maker. Starting a blog is also easy to do thanks to the different platforms that are available and the step by step guides talking you through it. This could easily go from hobby to job if you put time and effort into it, and could be something that you enjoy doing through the process. 
Get engrossed in a game for your console
Gaming is actually a great way to entertain yourself, and as long as you have the self discipline to not get too engrossed, as in not stop playing it, then the gaming itself can actually be very relaxing. There are so many different games that can give you different things. Games like Minecraft are not just for children, and it can be extremely calming to build and create in your own world. You can even create something like a Minecraft server and download different worlds and games to play within it. Other games to consider would be ones that have levels that need completing, or other things such as combat games which require you to think strategically. Of course, you might want to invest in some new kit to help you along with your gaming and so the new Valorant mouse sensitivity calculator could be worth checking out. There is a game for everyone, and you are bound to find something that you enjoy playing and that can keep you entertained. 
Make some extra money
Why not use your weekends and spare time a bit more wisely? Entertainment doesn't mean you sit there and do nothing, you can be entertained while doing something productive. These days you can easily make some extra money in your spare time and this can be very useful to your income and family. It could mean filling out online surveys, even while you are watching something on TV. It might mean that you that you perform mystery shops in your spare time and enjoy meals out for the sake of doing a bit of admin regarding the experience. There are many ways you can earn a little extra online, and it can be a great way to entertain yourself when you feel at a loss of what to do. 
Declutter your home
If you want to do something productive, then why not start decluttering your home? This may not necessarily come under the umbrella of entertainment, but having said that, many people love to do this sort of thing and get organised. You can start with anything from five minutes a day, or focusing on a room or particular area. You can then consider whether you want to donate items, or even sell them online as another way of making some extra money. Platforms like eBay are great for this.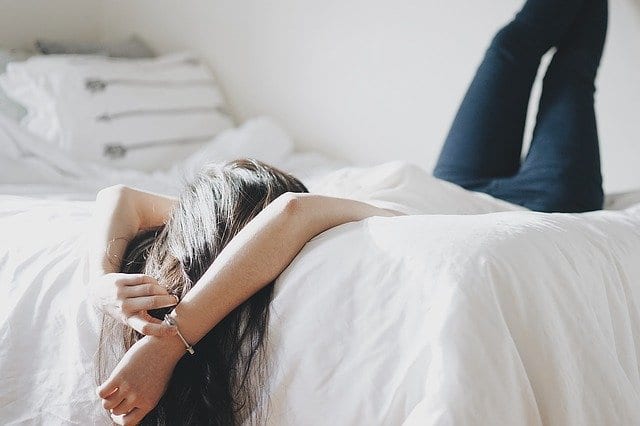 Image source – Pixabay – CC0 License 
Watch a film
There is nothing quite like enjoying a film and taking some time out to just sit and relax, when was the last time that you did something like that? Netflix has a great selection of films that you can enjoy, old and new, and you are bound to find something that you want to watch. You could even set yourself a challenge and go through older classics and watch some of the all time greats. 
Binge watch the latest boxset release
If films are not your thing then what about the latest Tv series to get everyone talking? You could again stick with streaming platforms like Netflix, who tends to have new releases each week of different things that you can watch. Many people use their spare time and weekends to enjoy watching box sets, and some would even say that they prefer to indulge in things like this rather than watching live TV. It could be a great alternative and enable you to just sit and relax and recharge those batteries. 
Get organised for the week ahead
There is no time like the present to use any spare time that you have to plan for the week ahead. This can be a great way to spend a Sunday, and there are so many ways that you can get organised. Meal planning can be a great way to ensure that you do all that you can to stick with a shopping list and save some money on that grocery shop. It can also save time and effort in an evening. Another thing to consider would be to organise things such as clothing, and getting the family organised if you have one with things they need for the week ahead. Be your future friend. 
Do something out of the ordinary for you
Finally, why don't you do something out of the ordinary and be a little different. This might mean exploring the place that you live. We are less likely to do that and often choose to go further afield, so this could be an excellent opportunity to see what you have on your doorstep. There may be museums, parks you have never been to, or other attractions to explore. You could also look at things such as geocaching, and choosing different places to see. Maybe go to the beach or explore the local woods. If you think about it, there is always going to be somewhere you can go. 
Let's hope these tips help you to make the most of any spare time that you have and to feel like you are entertained in the process.
Leave a comment