Doctor Strange in the Multiverse of Madness Makes $450 million globally
The summer movie season started with a bang thanks to Doctor Strange in the Multiverse of Madness. According to the Walt Disney Company, the comic book hero blockbuster raked an estimated $185 million in ticket sales in its first weekend in U.S. and Canadian theaters.
From current estimates, Doctor Strange in the Multiverse of Madness grossed $185 million in North America this weekend. While the sequel does not appear to be headed for the $200 million mark, the early predictions for the Marvel film were always fairly optimistic.
The Sam Raimi-directed blockbuster has already surpassed $450 million in its first weekend in theaters. While Top Gun: Maverick is on the way, believe the Doctor Strange sequel can break the $1 billion mark.
Multiverse of Madness is the Latest Money Behemoth In the MCU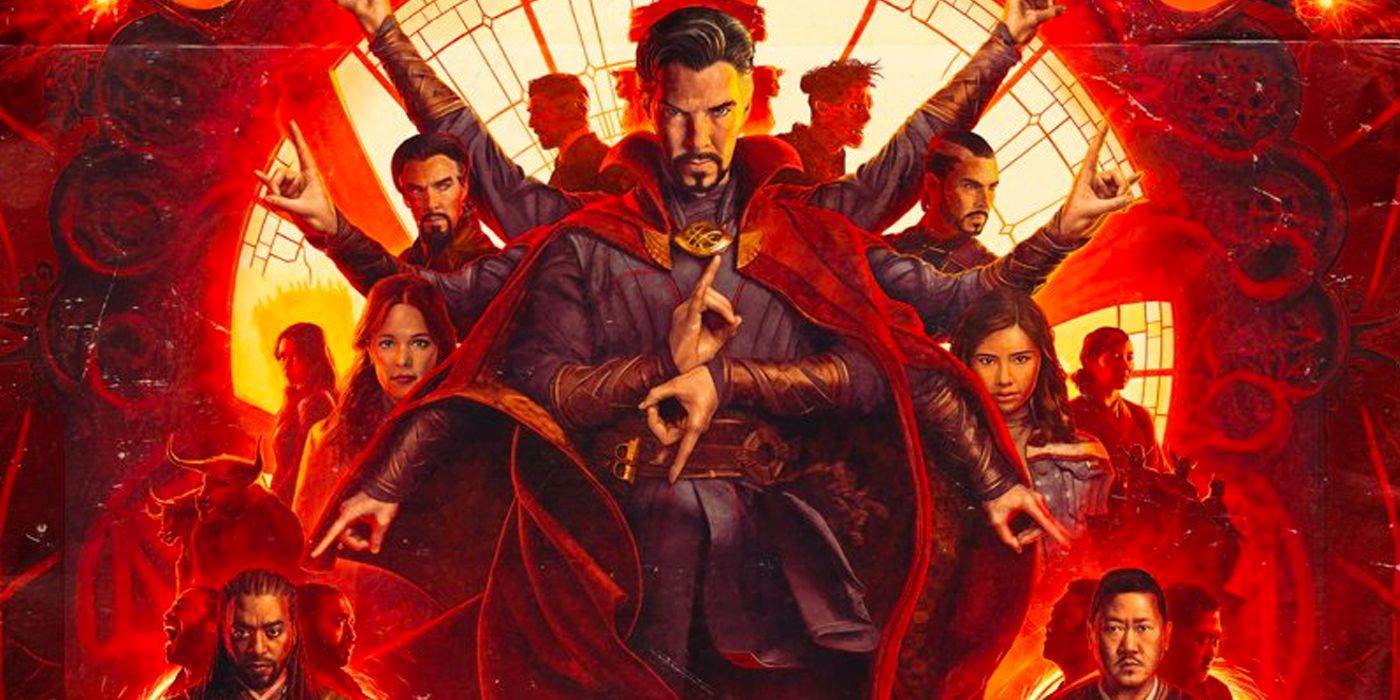 Source: ScreenRant
It not only more than doubled the opening of its predecessor but it's also the biggest opener of the year. Multiverse of Madness surpasses The Batman's $134 million; the second biggest of the pandemic this year. The first Doctor Strange movie opened to $85 million in 2016. Multiverse of Madness remains behind Spider-Man: Far From Home's $260.1 million, but is still the seventh biggest opening of all time worldwide.
Multiverse of Madness is currently playing in 49 foreign markets. The top-grossing territories include Korea with $30 million, and the United Kingdom with $24.7 million. It also has Mexico with $21.5 million and Brazil with $16.3 million. India debuted with $12.7 million while Australia came out with $12.6 million. Lastly, Germany released at $12 million. Notably, the movie did not open in China or Russia, two major markets for MCU movies. It's a huge win for Marvel Studios and Disney.
"Marvel sequels make more than half of their money overseas, and foreign was strong for the first 'Doctor Strange,'" says David A. Gross, president of the film consulting firm Franchise Entertainment Research. He claims that the international box office accounted for 65.7 percent of ticket sales for "Doctor Strange" in 2016. "With China, Russia, and Ukraine out, international will suffer."
Imax, 3D, and other premium screens contributed to higher grosses for Multiverse of Madness at the national and international theaters. Across Europe, specialty screens accounted for 17% of box office returns in the United Kingdom. Multiverse of Madness also accounted for 24% in France and 50% in Germany. Specialty screens accounted for 11% of ticket sales in the Asia-Pacific region, while 3D accounted for 25% of receipts in Latin America.
Doctor Strange 2 Has Impressed Internationally Even Without China
Source: Disney
Multiverse of Madness having some pretty impressive IMAX numbers to its name is a great narrative for Disney. The opening weekend saw IMAX take in $15 million from 350 screens in 68 markets. This serves as the best overseas debut ever in May and the 4th biggest for a Marvel title. Removing China's box office, it's even the third highest.
In total, 48 of 68 markets logged Top 10 IMAX openings of all time this weekend, with 31 of those in the Top 5. Also internationally, 11% of box office across the Asia-Pacific region was from 3D. Across Latin America, 25% of box office came from 3D, led by Brazil at 46%.
Multiverse of Madness is already a hit with critics, who have praised its humor and visual effects despite seeing it as a bit messy. It has also been embraced by fans, who have taken to social media in droves to discuss everything from its many cameos to its PG-13 rating and whether or not the horror elements warranted something more restrictive. Some fans wanted more cameos, though.
The movie earned the 3rd biggest industry opening weekend of all time in Korea, and it performed well across the board in markets such as Brazil, Mexico, Chile, Paraguay, Colombia, and Central America.
And along with Korea, it scored the biggest pandemic-era opening weekend in Malaysia, Philippines and Thailand as well as Singapore (with previews). The 2nd best pandemic starts came in Australia (tied with Captain Marvel), Japan (tied with Captain Marvel), France (tied with Captain Marvel), Italy (tied with Captain Marvel), Spain (tied with Captain Marvel), Brazil, and Mexico as well as Hong Kong and India (Hollywood titles).
Multiverse of Madness did really well in Indonesia too—the 4th biggest industry opening weekend ever there!
Leave a comment