What DC Comics Graphic Novels You Should Read This December 2020
Look up in the sky! It's not a bird. It's not a plane. And it definitely isn't Superman. It's Santa! And he's dropping DC Comics graphic novels you should read this December from his sleigh. But also, run; they are hefty books and will kill you. But thankfully, Santa has some great taste in comics, and the three selections here will be worth the devastation and destruction caused by raining books. Maybe this is the mystery behind the destruction of the planet in our first title…
Wonder Woman: Dead Earth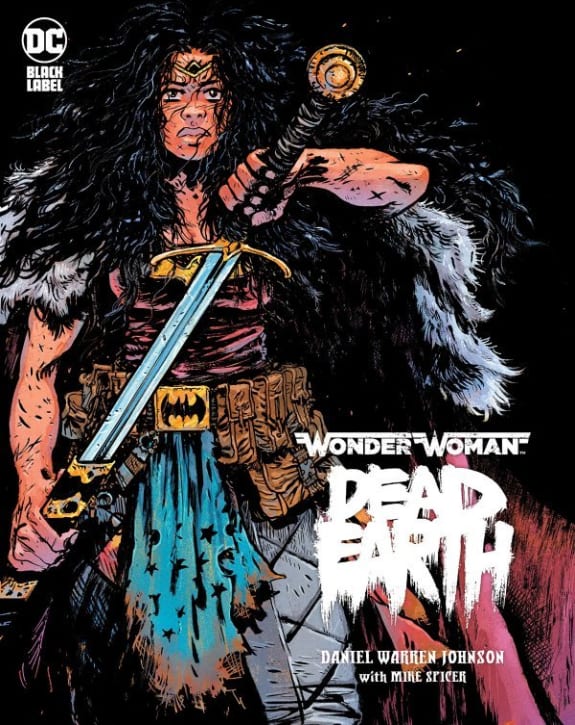 (Image: Wonder Woman: Dead Earth: DC Comics)
The DC Black Label has consistently offered unique takes on our favorite heroes, often in grisly ways (hence "black" label). But now, we're finally getting Wonder Woman in a DC Comics Black Label graphic novel that you should certainly read this December. The story is kind of Mad Max, if Max were Wonder Woman. And while Daniel Warren Johnson's story is great, it's his art that sells it. Not to mention, the Black Label books are printed beautifully, standing out from a typical graphic novel. They really feel like graphic art albums. So, make sure you add this to your collection.
Writer and Artist: Daniel Warren Johnson
Release Date: December 1st
Official Solicitation:
It's Wonder Woman as you've never seen her before—fighting monsters in a postapocalyptic Earth, as brought to life in a daring sci-fi epic by visionary writer and artist Daniel Warren Johnson!

Princess Diana of Themyscira left paradise to save Man's World from itself. When Wonder Woman awakens from a centuries-long sleep to discover the Earth reduced to a nuclear wasteland, she knows she failed. Trapped alone in a grim future, Diana must protect the last human city from titanic monsters while uncovering the secret of this dead Earth—and how she may be responsible for it.

Collects Wonder Woman: Dead Earth #1-4.
The Green Lantern Season Two Vol. 1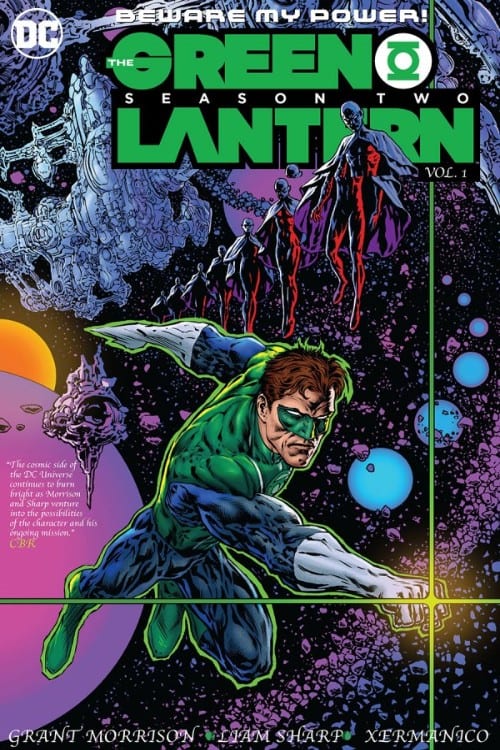 (Image: The Green Lantern: Season Two Volume 1, DC Comics)
I am not a Hal Jordan fan. He is one of the most boring, white bread, no butter, not even toasted, characters in any comic book publishing house. He's not even potato bread. Just a flavorless, $0.50, thin slice of white bread. But when Grant Morrison takes a title, it doesn't matter what character they're writing—it's going to be interesting. And their Green Lantern series demonstrates that to the extreme. Along with Liam Sharp's phenomenal art, Green Lantern is better than it's ever been before. If you haven't read the two Season One graphic novels, you definitely should, then pick up the first volume of Season Two from DC Comics this December.
Writer: Grant Morrison
Artist: Xermanico and Liam Sharp
Release Date: December 1st
Official Solicitation:
Eisner-Award winning author Grant Morrison and artist Liam Sharp continue their bold and imaginative take on the Green Lantern!

Following the Blackstar incursion, Hal Jordan and the Green Lanterns must put the world back together after the battles that weakened the GL Corps to less than a shadow of what it once was. Hal's next mission is his most critical…he needs to find the Young Guardians, the next generation of cosmic immortals. Will Hal be able to find the new heroes the world needs? Or will threats like Hyperman and Hyperwoman and the Anti-Matter Lantern Corps keep him from completing his mission?

Collects Green Lantern: Blackstars #1-3 and The Green Lantern Season Two #1-6.
Batman: City of Bane: The Complete Collection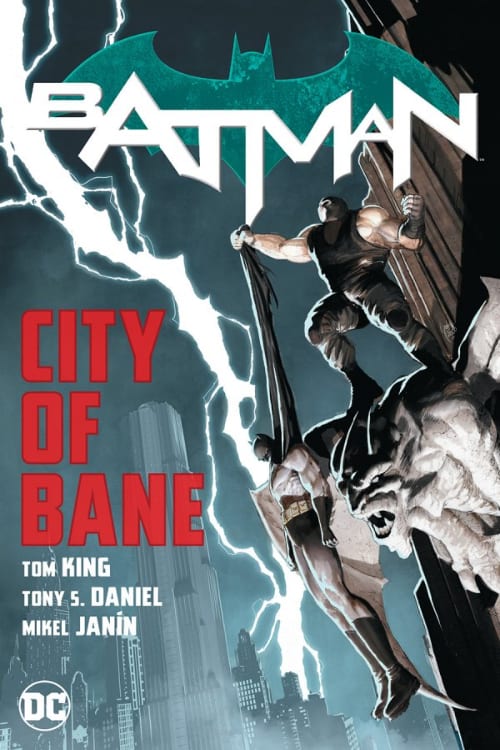 (Image: Batman: City of Bane: The Complete Collection, DC Comics)
While DC did publish this massive epic in two parts, getting it this way will really make you feel the weight of the event. Both figuratively and literally. This was Tom King's magnum opus for his Batman run, and there were some shocking events along the way, such as the death of Alfred Pennyworth. Indeed, of all the DC Comics graphic novels you should read this December, City of Bane is the most emotional-hitting story on the list. Also, the lineup of artists in this collection is amazing. Just look at the credits below.
Writer: Tom King
Artists: Mikel Janin, Clay Mann, John Romita Jr., Mitch Gerads, Jorge Fornés, and Tony S. Daniel
Release Date: December 15th
Official Solicitation:
The bestselling "City of Bane" epic is collected in one volume, bringing writer Tom King's Batman saga to a bloody and brutal end!

Bane's minions have taken control of Gotham City and are ruling with an iron fist, and Batman is nowhere to be found. Instead, the Flashpoint Batman—Thomas Wayne, Bruce Wayne's father from an alternate timeline—is patrolling the city, dispensing a violent brand of justice. It all builds to a rebellion among the bad guys who don't want to play along with Bane! But as the Dark Knight Detective returns, is he ready to take on the foe who broke him worse than any other that came before? Batman and his allies have a choice: let Bane stay in power and guarantee the city's survival, or risk everything to break free!

Collects Batman #75-85.
So, did Santa get it right, or are there other DC graphic novels you think we should read this December? And keep in mind, he has one last suggestion, seen in the banner for the article and listed below. But please tell us your thoughts! (Please! Santa feeds his elves based on how many comments he gets!)
(Featured Image: Superman Vs Wonder Woman Tabloid Edition, DC Comics)
Roman Colombo finished his MFA in 2010 and now teaches writing and graphic novel literature at various Philadelphia colleges. His first novel, Trading Saints for Sinners, was published in 2014. He's currently working on his next novel and hoping to find an agent soon.
Leave a comment