Wolverine: Black, White, and Blood Sounds a Lot Like Harley Quinn: Black, White, and Red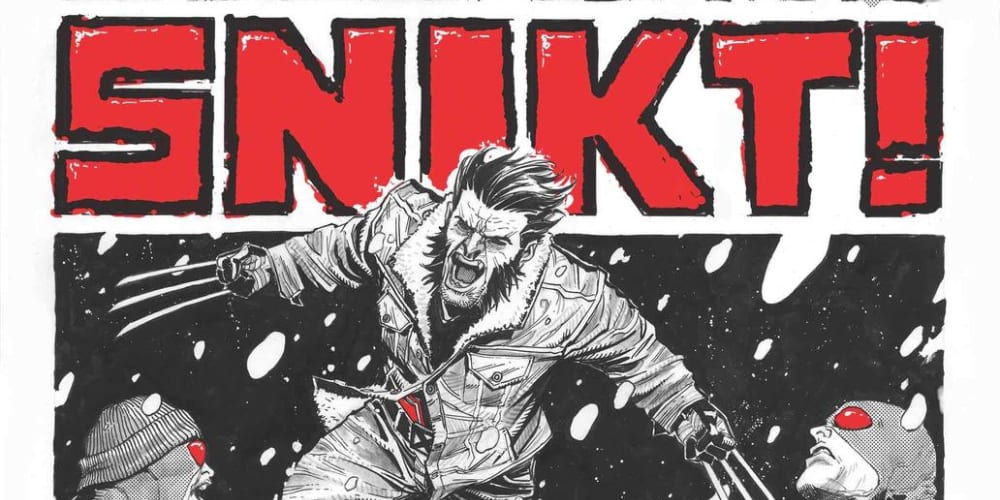 There's a new, mature series coming out in November, and something inevitable. We're getting another Wolverine title called Black, White, and Blood. As Marvel Comics describes it, each issue will feature three short stories from various creators, exploring different periods of Logan's life "in the unadulterated black and white format (with a healthy splash of blood-red)." Indeed, this sounds like a cool idea, but it might not have the awe factor they wanted, considering the fact that Harley Quinn has been doing the same thing for over a month now as part of DC's Digital First initiative.
What Will We See in Wolverine: Black, White, and Blood?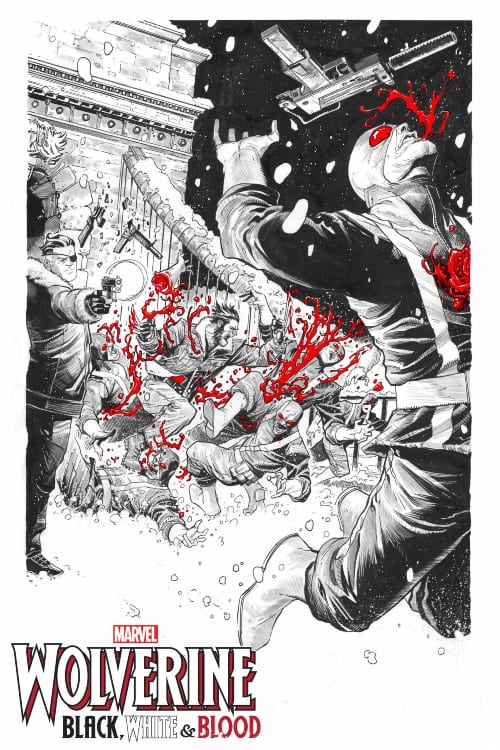 Oh, we got limbs flying now, people. This just got real. (Marvel Comics)
Well, for starters, we're going to see a lot of violence. Marvel has already released quite a few preview pages, and even if it does come a little too soon on the stiletto heels of Harley Quinn, the art is gorgeous. Of course, some of the artwork featured is from Adam Kubert—how else would it look? Straightaway, the first issue of Wolverine: Black, White, and Blood, will feature stories from Gerry Duggan (w) and Kubert (a), Matthew Rosenberg (w) and Joshua Cassara (a), and Declan Shalvey (w/a). That's a great opening line up. However, future issues include "Vita Ayala, Chris Claremont, Saladin Ahmed, Donny Cates, Ed Brisson, Kelly Thompson, Greg Land, Salvador Larroca, Kev Walker, Chris Bachalo, Leonard Kirk, and more!"
Just How Similar is the Series to Harley Quinn: Black, White, and Red?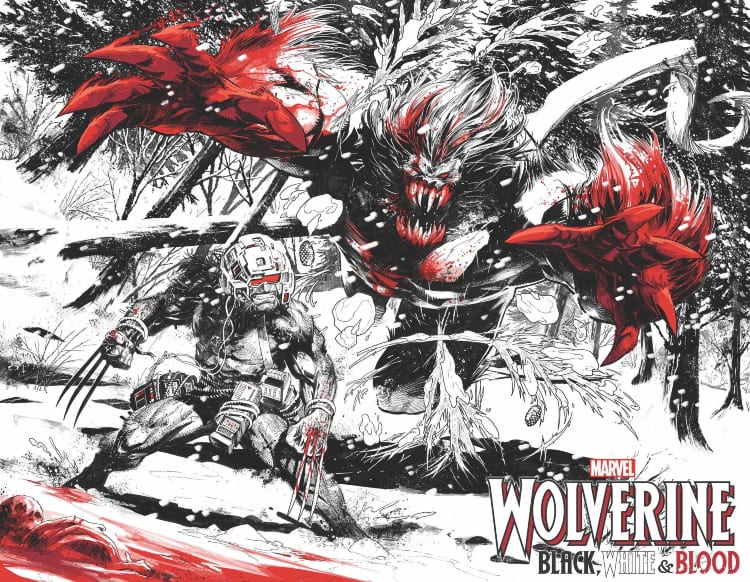 Is that Wendigo?! That's a great look for him. He's definitely been using conditioner and eating people. (Marvel Comics)
"I can't stress how exciting it is getting all of these pages from the absolutely killer level of talent assembled for this book," notes series editor Mark Basso. "It's become a hype cliché, but you've really never seen anything quite like this from Marvel Comics."
Ehhh, we won't judge, but we have seen this from DC. The description of Harley Quinn: Black, White, and Red reads:
"In HARLEY QUINN: BLACK & WHITE & RED, fourteen tales of Gotham City's craziest clown princess are presented in nothing but black, white, and bold splashes of red…An incredible array of Eisner Award-winning creators from across the comics industry have put their reputations in jeopardy to bring you these stories—so show a little gratitude, will ya?"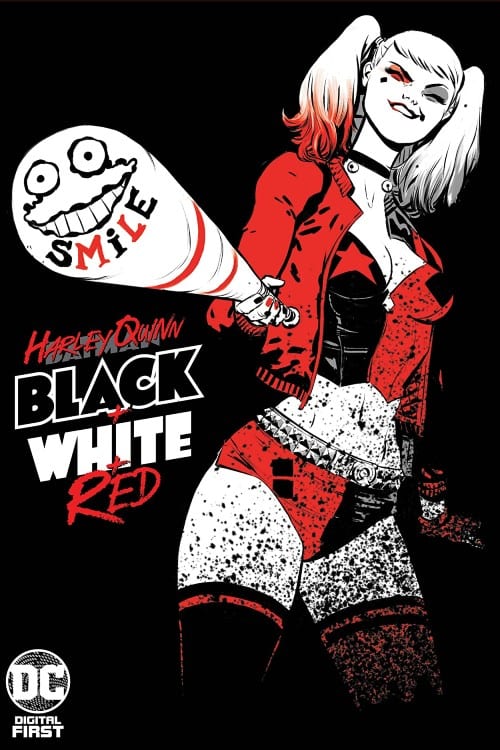 Harley might have a thing or two to say about this. Mainly, "yay, more blood!" (Harley Quinn Black, White, and Red #3, DC Comics)
Even if it does bear more than a slight resemblance, Wolverine: Black, White, and Blood will probably be fantastic. As Kubert said, "I've had a fairly long association with Wolverine, but artistically WOLVERINE: BLACK, WHITE & BLOOD eclipses them all."
What do you think? Two cool series with the same concept, or too much of a good thing?
(Featured Image: Wolverine: Black, White, and Blood, Marvel Comics)
Roman Colombo finished his MFA in 2010 and now teaches writing and graphic novel literature at various Philadelphia colleges. His first novel, Trading Saints for Sinners, was published in 2014. He's currently working on his next novel and hoping to find an agent soon.
Leave a comment