The Batman Will Resume Filming, But Can It Be Done Safely?
The start of 2020 was filled with announcements of film productions shutting down or being delayed altogether. Well, it looks like the second half of the year will be filled with news of productions starting back up! The latest to join the growing list is The Batman, which will begin filming in September. While we're happy to hear that things are up and running again, it begs the question of whether or not it's safe to do so.
The Batman To Resume Filming Next Month
The Batman, the upcoming film directed by Matt Reeves and starring Robert Pattison, initially began in January of 2020. The rest is history, as the production was shut down due to the coronavirus pandemic in March. A crew member, Andrew Jack, tragically passed due to COVID-19 shortly after production stopped. Jack was a dialect coach working on the film and has credits including Star Wars: The Force Awakens and The Last Jedi. Our condolences go out to Jack's friends and family, and the loved ones of anyone else impacted by the virus.
As numbers continue to go down in most parts of the world, plenty of film crews are starting up again. The Batman is following (bat)suit, and film sets are being constructed yet again. While Warner Bros. has yet to release an official statement, word is that the production will begin in September.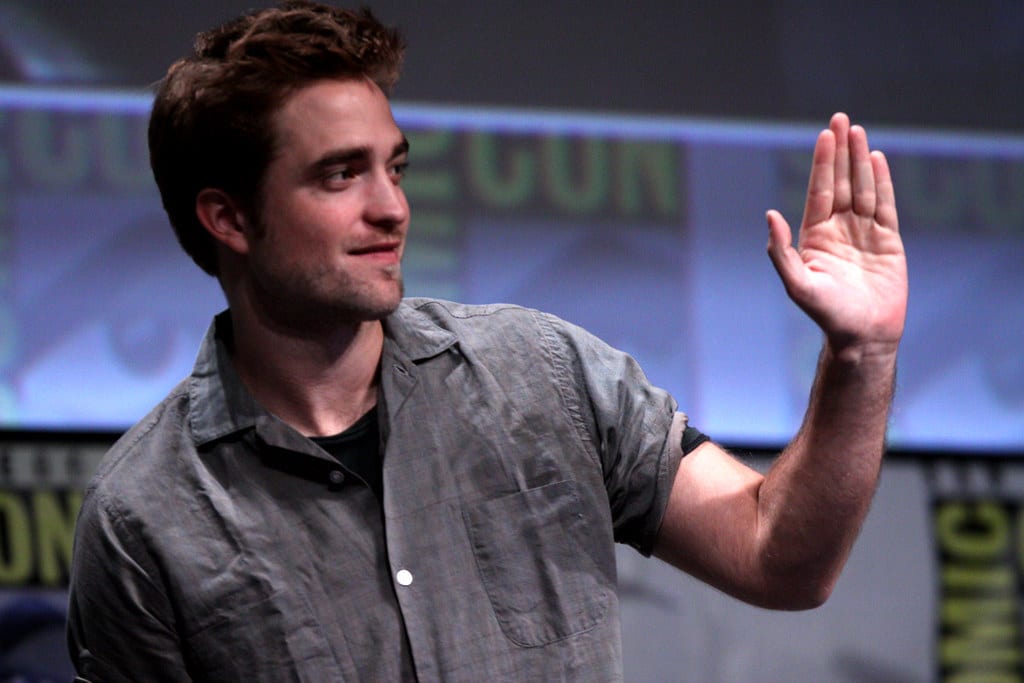 Our next Batman. Image via Gage Skidmore.
Safety Protocols on Film Sets
Any film production that's starting up again will need to take significant steps to prevent the spread of COVID-19. Some studios are following local laws, especially regarding mandatory 14-day quarantines. Others, like Jurassic World: Dominion, are spending millions on enhanced safety protocols to keep filming safe.
While Jurassic World may be at the top of the list for "safest sets" with a reported $9 million COVID plan, they aren't immune. Four crew members working on the film have tested positive for the virus. Hopefully, their fellow cast and crew will be able to continue staying a safe distance, wearing masks when off-camera and following up with other protocols.
We'll Wait As Long As Necessary For The Batman
We know just how frustrating it can be to wait for a highly anticipated film to come out. (Tenet was barely delayed a month, and I've been trying my best to be patient, but the excitement won't stop growing!) Though, we know that keeping people safe from the pandemic is the most important consideration right now. Our best wishes are with all of the cast and crew on films like The Batman as they resume filming in the coming months.
The Batman remains scheduled for an October 1st, 2021 release date. Are you getting excited to see the newest Batman? Let's talk about it!
EDIT: Production on the film came to a halt again when Robert Pattinson tested positive for COVID-19. However, As of September 17th, production has once again resumed on the set of The Batman. Robert Pattinson has been given the green light to go back to work, and we can resume our hype for the film. We're happy to hear that Pattinson has recovered quickly.
Featured image via Warner Bros. Pictures.
Meghan Hale is the kind of movie lover that has a "must watch" that is a mile long... and growing. When she isn't talking about the latest film and television news she is writing one of her many in-process novels, screaming film trivia at anybody who will listen, and working as a mental health care professional. Follow her on Twitter @meghanrhale for some fun theories and live reactions to all things entertainment.
Leave a comment