Kevin Feige Says Marvel Movies Won't Premiere On Disney+, Holding Out For Theaters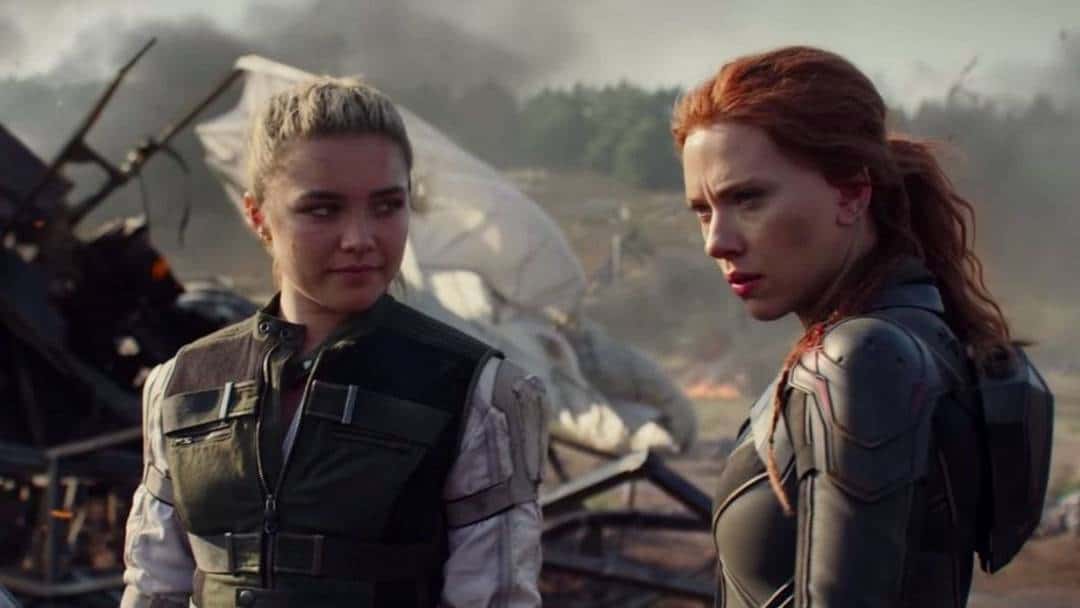 With the WandaVision finale behind us and The Falcon and the Winter Soldier approaching, Kevin Feige is a busy man. The head of all things creative at Marvel Entertainment, his first love is still the MCU, it seems. Given the success of the first MCU TV series, one might expect that he'd be okay with debuting long-awaited films like Black Widow on the service. Yet, in a new interview Kevin Feige said that Marvel movies won't premiere on Disney+, at least so long as there is a chance they can be seen in a theater. During a Disney shareholders' call this week, CEO Bob Chapek said that Black Widow is still holding on to its early May release date. And, if Feige is any indicator, that's a company-wide hope.
Other studios, specifically Warner Bros., have taken a different route. All of their 2021 films will release simultaneously in theaters and on HBO Max. This gives the viewers the chance to see the film at home (for no extra cost) or make the trek to a safely socially-distanced movie theater. Disney's approach has been a little different. They've brought Mulan and Raya and the Last Dragon to Disney+, but at a "premier access" tier where customers pay an additional $30 to access the film early.
Image via Marvel Entertainment
When asked if he was "among the most vigilant" figures behind-the-scenes in preventing Marvel movies from debuting this way, Feige agreed with that. He said it was "impossible" not to be after seeing all 23 MCU movies debut to packed moviehouses. Kevin Feige wants to maintain that experience for Marvel movies, rather than just seeing them premiere on Disney+ instead.
"That's what drives us creatively as we make all of these, certainly culminating in Avengers: Endgame and Far From Home. There's nothing better than that, and we don't want to lose it. I'm hoping we don't have to. If there is nowhere else to put those movies, that's another conversation, but I'm encouraged by the theaters holding on. Also, what's happening overseas in countries where the pandemic is more under control. Guess what? It's human nature to want to get together and have an experience. That's continuing in very big ways in countries where they are able."
This is both good and bad news. It's good because if any studio can put assess in seats after a pandemic, it's Marvel Studios. Yet, for films like Black Widow, it may result in lower box office returns. When you compare both the returns for Wonder Woman 1984 and Birds of Prey, it could contribute to the (false) narrative that women-led action films don't deliver a return on investment. A premier access release, at least for Black Widow which doesn't have major implications for the future of the MCU, might have been a boon for the film that now has to contend with audience biases and post-pandemic concerns.
Still, for all fans of going to the movies, it's good news that Marvel Studios remains so committed to delivering that communal experience. One need only have been in an Avengers: Endgame screening when the theater lost their minds at Cap picking up Mjolnir or the Avengers returning to understand why. It's a singular experience and one that makes these films feel like more than just cinema, but also a shared experience akin to a seeing sports or a concert live and in-person.
What do you think? Is Kevin Feige right to not want Marvel movies to premiere on Disney+ or is the age of the theater over? Tell us in the comments below.
Featured image via Marvel Studios
Joshua M. Patton is a father, veteran, and writer living in Pittsburgh, PA. The first books he read on his own were comics, and he's loved the medium ever since. He is the greatest star-pilot in the galaxy, a cunning warrior, and a good friend. His book of superhero short stories, Tales of Adventure & Fantasy: Book One is available as an ebook or paperback from Amazon.
Leave a comment