Emmy Nominations – An HBO Sweep
Nominations were released today for the 71st Primetime Emmy Awards. The award show will air on Sunday, September 22nd. Awards shows have been declining in viewership in previous years. In fact, last year's 70th Primetime Emmy Awards was the least-watched in Emmy history. While fewer people may be watching, that doesn't mean we can't root for our favorites to win.
With the upcoming Game of Thrones series finale, this will be the final year for Game of Thrones to be awarded at the Emmys. Surprising nobody, the show broke records with 32 nominations, the most held by any drama series in a single year. It already holds the record for the primetime series with the most Emmy wins, and will likely scoop at least a handful more this time around. But, it's not all about Game of Thrones. Here is a list of nominees in all of the major categories, along with our thoughts.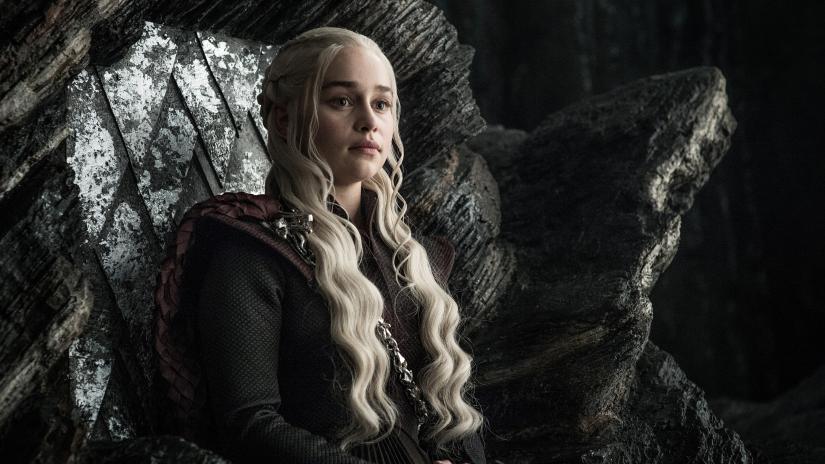 Outstanding Lead Actor In A Limited Series Or TV Movie
Mahershala Ali, "True Detective"
Benicio del Toro, "Escape at Dannemora"
Hugh Grant, "A Very English Scandal"
Jared Harris, "Chernobyl"
Jharrel Jerome, "When They See Us"
Sam Rockwell, "Fosse/Verdon"
This is one of those categories where all of the nominees are deserving of a win. I'd love to see Rockwell walk away with it, but my predictions are on Jared Harris for his role in Chernobyl as the deputy director in charge of cleanup efforts after the infamous nuclear plant disaster.
Outstanding Lead Actress In A Limited Series Or TV Movie
Amy Adams, "Sharp Objects"
Patricia Arquette, "Escape at Dannemora"
Aunjanue Ellis, "When They See Us"
Joey King, "The Act"
Niecy Nash, "When They See Us"
Michelle Williams, "Fosse/Verdon"
Amy Adams was the highlight of Sharp Objects. She killed it at playing the role of a journalist with a dark history, forced to relive it while writing about murders going on in her hometown. However, Patricia Arquette beat Adams at The Golden Globes earlier this year, and I wouldn't be surprised to see the same fate at the Emmys.
Outstanding Lead Actor In A Comedy Series
Anthony Anderson, "Black-ish"
Don Cheadle, "Black Monday,"
Ted Danson, "The Good Place"
Michael Douglas, "The Kominksy Method"
Bill Hader, "Barry"
Eugene Levy, "Schitt's Creek"
Michael Douglass beat out Bill Hader at The Golden Globes, while nobody else on this list was nominated. This is the first year for Schitt's Creek to be nominated, so a win for Eugene Levy is a strong possibility. Though, for Ted Danson, this is his 13th nomination for outstanding lead actor in a comedy series (though most come from his work on Cheers). He won for Cheers twice, but some recognition for his amazing work as Michael on The Good Place would give him a third deserving win.
Outstanding Lead Actress In A Comedy Series
Christina Applegate, "Dead to Me"
Rachel Brosnahan, "The Marvelous Mrs. Maisel"
Julia-Louis Dreyfus, "Veep"
Natasha Lyonne, "Russian Doll"
Catherine O'Hara, "Schitt's Creek"
Phoebe Waller-Bridge, "Fleabag"
Julia-Louis Dreyfus wins this award almost every year for her role as Selina Meyer on Veep. I don't think we should expect anything different this year.
Outstanding Lead Actor In A Drama Series
Jason Bateman, "Ozark"
Sterling K. Brown, "This is Us"
Kit Harrington, "Game of Thrones"
Bob Odenkirk, "Better Call Saul"
Billy Porter, "Pose"
Milo Ventimiglia, "This Is Us"
Kit Harrington has only been nominated twice for his portrayal of Jon Snow. As it's his last chance, I'd place my bets on him winning. I would agree that a win for Jason Bateman would be even more deserved, however, as Ozark has exceeded expectations over its first two seasons.
Outstanding Lead Actress In A Drama Series
Emilia Clarke, "Game of Thrones"
Jodie Comer, "Killing Eve"
Viola Davis, "How to Get Away With Murder"
Laura Linney, "Ozark"
Mandy Moore, "This Is Us"
Sandra Oh, "Killing Eve"
Robin Wright, "House of Cards"
This is going to be a tough category to win. Killing Eve has been sweeping up awards this year, including Sandra Oh's Golden Globe win. Robin Wright has little chance after all of the drama surrounding the last season of House of Cards as a post-Kevin Spacey series. Emilia Clarke blew us away with her dominance across Game of Thrones, and could easily become the Queen of Awards.
Outstanding Reality/Competition Series
"The Amazing Race"
"American Ninja Warrior"
"Nailed It"
"RuPaul's Drag Race"
"Top Chef"
"The Voice"
RuPaul's Drag Race has become a fan favorite and has won 9 Primetime Emmys already. This year could very well put it in the double digits.
Outstanding Variety Talk Series
"The Daily Show with Trevor Noah"
"Full Frontal with Samantha Bee"
"Jimmy Kimmel Live"
"Last Week Tonight with John Oliver"
"The Late Late Show with James Corden"
"The Late Show with Stephen Colbert"
I think that its time for Stephen Colbert to walk home with an Emmy after 8 nominations. Each show takes their own spin on the talk-show format, but Colbert manages to show his genuine love of entertainment, and I think a win for him would be very well-deserved.
Outstanding Limited Series
"Chernobyl"
"Escape at Dannemora"
"Fosse/Verdon"
'Sharp Objects"
"When They See Us"
This one has to go to Chernobyl, doesn't it? It managed to sneak up to the #1 spot on IMDb's top rated TV shows.
Outstanding Comedy Series
"Veep"
"The Marvelous Mrs. Maisel"
"Barry"
"The Good Place"
"Fleabag"
"Russian Doll"
"Schitt's Creek"
I was very happy to see Russian Doll earn an Emmy nomination. The story, co-created by Natasha Lyonne, is an intensely personal story that reflects addiction and isolation and took years to create. However, the show doesn't really feel like "comedy" like the rest on the list do. I'd be happy with any of these shows taking the win.
Outstanding Drama Series
"Better Call Saul"
"Bodyguard"
"Game of Thrones"
"Killing Eve"
"Ozark"
"Pose"
"Succession"
"This Is Us"
Yeah. It's going to go to Game of Thrones.
Emmy Nominations For The Non-Major Categories
The major Emmy nominations are typically all about the actors. The other categories tend to be the ones going to the behind-the-scenes work, like writing and directing categories. They get less attention, but still shine a light on the hard work that goes into each show. These categories also include supporting acting roles, and guest-starring roles. To see a full list, you can visit the Emmys website. Game of Thrones is well represented and has Emmy nominations in almost every category – and for some categories, multiple nominations. And, for Outstanding Supporting Actress in a Drama Series, four out of the six nominations go to the GoT Gals.
Final Thoughts
If you're wondering why some of your other favorites aren't on the list, don't worry. Major contenders in previous awards shows, like Stranger Things, The Handmaid's Tale, and The Crown are all ineligible due to the eligibility window of June 1, 2018, through May 31, 2019. Their decision to air seasons outside of this window could easily be so that they don't have to fight against Game of Thrones, and think that they will have a better shot next year.
Did your favorite make the list of this year's Emmy nominations? Were you surprised at any of the nominations? One of the biggest snubs of the year was D'Arcy Carden, who didn't receive a nomination for her role as Janet in The Good Place, despite an episode where she had to play every main character. Were you sad to see another favorite miss out?
Featured image via HBO.
Meghan Hale is the kind of movie lover that has a "must watch" that is a mile long... and growing. When she isn't talking about the latest film and television news she is writing one of her many in-process novels, screaming film trivia at anybody who will listen, and working as a mental health care professional. Follow her on Twitter @meghanrhale for some fun theories and live reactions to all things entertainment.
Leave a comment