Batman and Green Goblin Team Up In The Lighthouse Trailer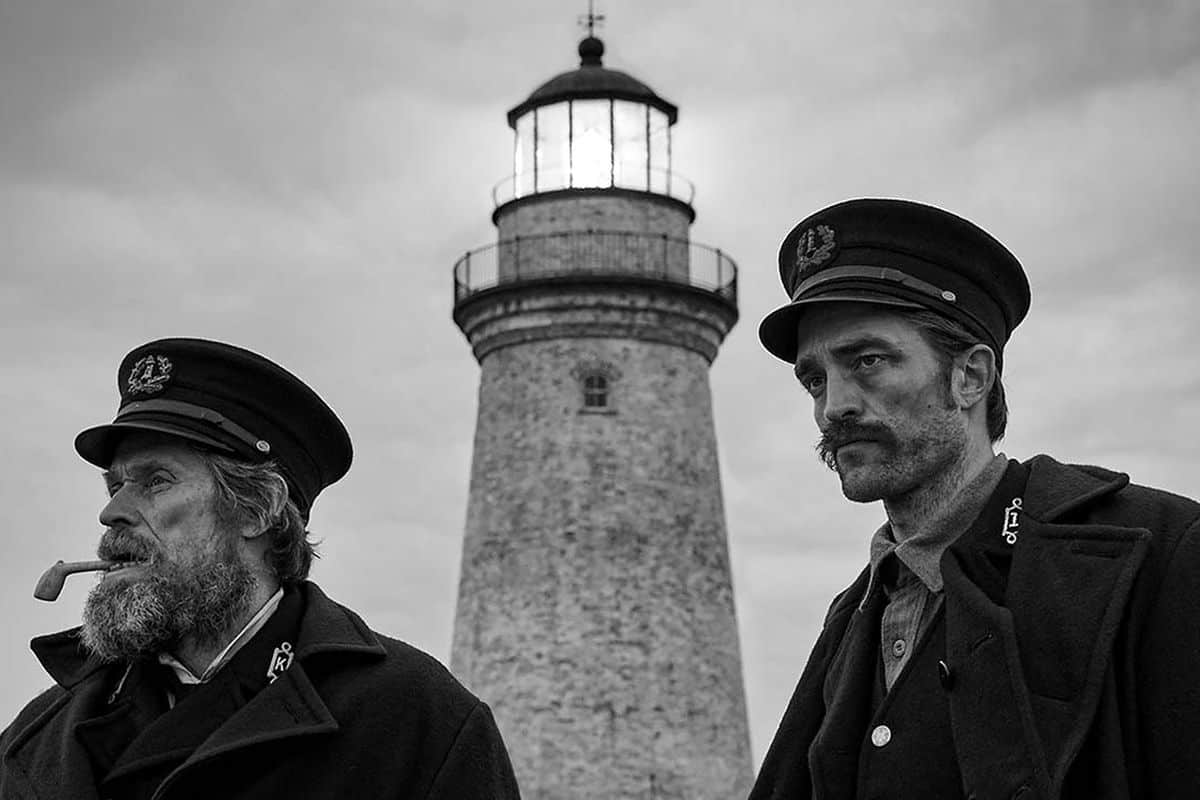 This has been a year for colorful, exciting movies. With CGI and other advanced filmmaking techniques, we've moved away from the black and white films of the olden days. But, every once and awhile, a director dares to bring it back for the aesthetics. Robert Egger's newest film, The Lighthouse, is one of them. Today the first trailer dropped. The film, produced and distributed by A24, stars Willem Dafoe and Robert Pattinson in its only two roles. From what we've learned after watching the trailer, we're sensing a descent into madness, with a hint of thrill.
The Dark And Gritty Lighthouse Trailer
The trailer tells us very little, while also showing a lot. Thomas Wake (Dafoe) and Ephraim Winslow (Pattinson) live as lighthouse keepers. Their job forces them to live in isolation. Though, they've certainly found something to keep them busy. Ephraim is new to the game and is thought to be on the run. Whether he actually is on the run from his past, or if Thomas is just yearning for some excitement in his life, is unclear. There are plenty of interesting visuals, from mermaids to an octopus-covered Pattison. But, how many of these are real, and how many are isolation-induced hallucinations?
The director, Robert Eggers, is best known for his 2015 film, The Witch. Horror fanatics praised its slow-burn tale of witches bothering a New England Puritan family. If The Lighthouse follows similar themes, we can expect to see some terror-striking moments with equally complex themes. A narrative with only two characters may seem limiting, but this seems like the perfect sort of film to give it a whirl.
A Limited Cast
Because the film is so lacking in characters, it's important for the two actors to nail their roles. Early reviews seem to agree that the two, especially Dafoe, are perfect. Willem Dafoe has a long history of solid performances. He has a handful of Academy Award nominations under his belt and plenty of critical acclaim. Though, we will always remember him for his enthralling portrayal of the Green Goblin in Sam Raimi's Spider-Man films. Robert Pattinson made his mark in cinema by balancing big franchises and these emotional character roles. Desperate to break away from his association with Twilight, he created a varied filmography. Most notably was the divisive Pattinson Batman casting. If anyone is still on the fence about his acting chops, The Lighthouse will certainly change some minds.
The Lighthouse releases later this year, on October 18th. It first hit Cannes Film Festival back in May and continues the festival circuit with screenings at the Toronto International Film Festival in September. Its rollout strategy is certain to garner some awards-buzz come Oscar time. So, does this trippy trailer for The Lighthouse have you intrigued? Let us know!
Featured image via A24.
Meghan Hale is the kind of movie lover that has a "must watch" that is a mile long... and growing. When she isn't talking about the latest film and television news she is writing one of her many in-process novels, screaming film trivia at anybody who will listen, and working as a mental health care professional. Follow her on Twitter @meghanrhale for some fun theories and live reactions to all things entertainment.
Leave a comment