Spider-Man Domestic Box Office Record – Can No Way Home Beat Avatar, Star Wars?
A Disney movie, technically owned by Sony, could hold the top three spots in the all-time domestic box office running. In its eighth weekend of release, Spider-Man: No Way Home is about to blow past Avatar's domestic box office record. This means the only movies ahead of it would be Star Wars: The Force Awakens and Avengers: Endgame, two films from studios owned by Disney. Yet, with a huge winter snowstorm on the east coast of the US, the box office suffered this weekend. Yet, as the box office slows down for this meteoric movie, it looks like Sony will have to be content with only coming in third all-time domestically. Again, this film debuted less than two months ago. Even if it doesn't beat Avatar, the domestic box office for Spider-Man: No Way Home is already a record setting performance. At the very least, it sends a strong (if not troubling) message to studios and movie theaters.
Pre-pandemic box office receipts are possible, but you might need a once in 20 years movie. All apologies to Batman, but Spider-Man is the biggest comic-book character at the box office. Also, because of the near non-existent marketing campaign for this much-anticipated film, audiences ended up hyping themselves up more than any trailers could. Lastly, whether intentional or just "not wasting a crisis," the way all of the big guest-stars leaked early only served to get people more excited. If Spider-Man: No Way Home does break the domestic box office record held by Avatar, again a 3rd-place spot, theater releases aren't saved. In fact, it may only solidify what certain filmmakers have feared about the business. Only big "event" movies can make money.
Spider-Man: No Way Home v Avatar – Dawn of Millions in Domestic Box Office Receipts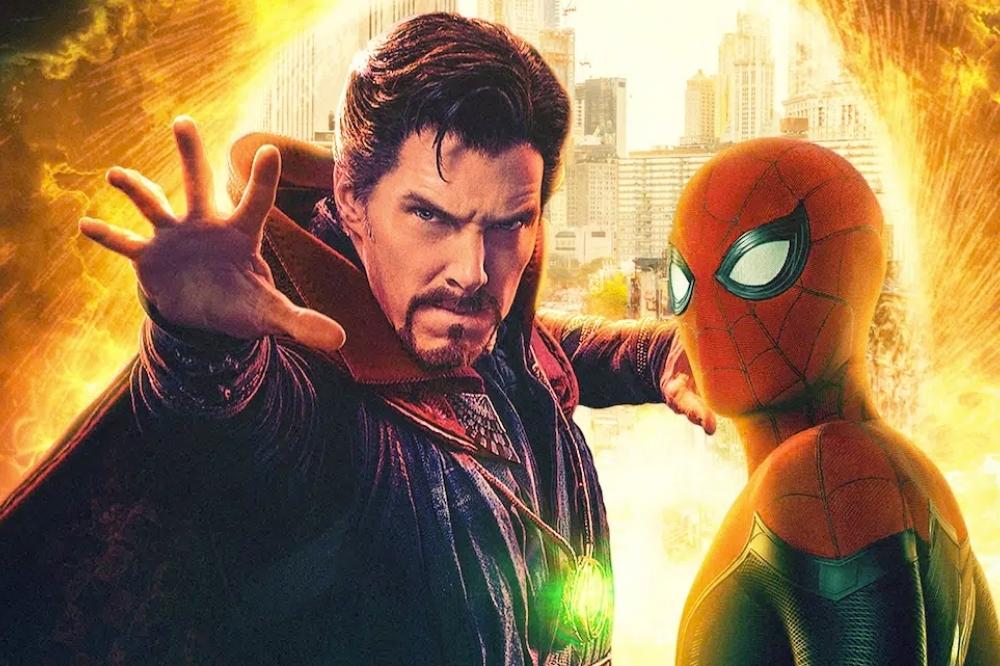 Image: Marvel Studios and Sony Pictures
Already, Disney was responsible for seven of the top ten record domestic box office spots. Interestingly, they are responsible for Spider-Man: No Way Home which is owned by Sony. And they now own Avatar, though they didn't when it earned the lion's share of that total. The only other studios in the top ten are Paramount and Universal, with one movie apiece. Now, if Spider-Man: No Way Home can take the 3rd place domestic box office spot from Avatar, it's a feather in Sony's cap even if Disney made the film.
It is also a very strong financial reason for Sony Pictures to continue their unique partnership with Marvel Studios. One need not be a Hollywood insider to know that Tom Holland is probably in the midst of making a deal for more Spidey movies that will set his grandchildren up for life. So, if all goes well for Spidey, it should supplant Avatar in the next two weeks or so. However, unless they do a re-release with some sort of really appealing bonus content, that's where it will stop. Avengers: Endgame is still about $100 million ahead of No Way Home's current $760 million. The top domestic box office record-holder, Star Wars: The Force Awakens, is safe with $937 million.
Wondering What Could Have Been at Theaters Without the Omicron Surge
Image by Tsui via target="_blank" rel="noopener">Wikimedia Commons
Yet, if you're the executives at Sony, you have to wonder if this might not be an entirely different equation in pre-pandemic times. This might have been the first film to gross $1 billion domestically. The love that people have for all the generations of Spider-Man is strong. Of course, in pre-pandemic times, there is no what that Spider-Man: No Way Home would have remained unchallenged at the box office for eight weeks. Yes, Scream 2022 did beat it the first week – another film decades in the making from a certain point of view. Still, if any movie (that isn't Star Wars or the culmination of 10 years of Marvel Studios films) could do it, it would have been Spider-Man: No Way Home.
Also, worth noting that we are talking about the domestic box office here, meaning just in the United States and Canada. When looking at global box office receipts, Avatar is the highest-grossing movie, just beating Avengers: Endgame.
Spider-Man: No Way Home is currently still in theaters.
What do you think? Will Spider-Man: No Way Home snatch the domestic box office record from Avatar or do you think it will stay in fourth place? Share your thoughts, theories, and reactions in the comments below.
Featured image via Sony Pictures.
Joshua M. Patton is a father, veteran, and writer living in Pittsburgh, PA. The first books he read on his own were comics, and he's loved the medium ever since. He is the greatest star-pilot in the galaxy, a cunning warrior, and a good friend. His book of superhero short stories, Tales of Adventure & Fantasy: Book One is available as an ebook or paperback from Amazon.
Leave a comment