Live Action Barbie Movie Starring Margot Robbie Will Be Directed By Greta Gerwig
It was only a matter of time before we were going to get a live action Barbie movie. With over $3 billion in sales worldwide, Barbie is definitely one of the most recognizable names and pop culture icons across the globe. Margot Robbie was first announced to be playing the titular character in 2018, and now we have another big name to add to the film's roster: indie darling Greta Gerwig.
What Will The Live Action Barbie Movie Be About?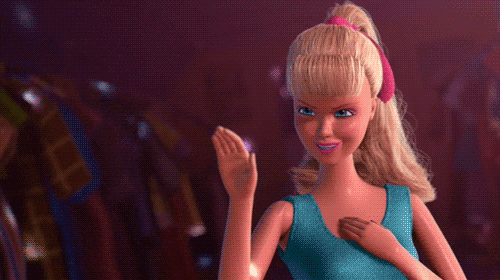 When it was first announced that Robbie was going to fill the tiny plastic stilettos of one of Mattel's best-selling products, people were intrigued. Given that Barbie has been everything from an astronaut to a doctor to a princess, the story could've gone any number of ways. Amy Schumer was originally set to star in the movie and the script was described as a comedy with Barbie getting "kicked out of Barbieland for not being perfect enough and lands in a real-world adventure." Whether Gerwig and Mattel keep that plotline remains to be seen. It could also go the way of Tyra Bank's Life-Size, which saw a Barbie-like doll come to life after a magic hairbrush is used on her. Personally, I think Robbie is perfect as she's also had a range of colorful careers: villainous action star, ice skater, and Queen Elizabeth. The biggest question though? Will Ken and Skipper make appearances? After Toy Story 3 Ken though, Gerwig is going to have some big (or is it tiny?) shoes to fill.
Will The Live Action Barbie Movie Address Some Of The More Problematic Aspects Of The Toy?
Image via pxfuel
Of course, something that many people are wondering is how Gerwig will handle some of the more unsavory aspects of Barbie. Many have lauded Gerwig's films as "feminist" (they're all mainly from the white woman's perspective, but that's another blog post), so given that many have blamed Barbie for being toxic for gender identity and body image, it'll be interesting to see where the Barbie movie goes. Barbie and company are all cis-gendered, straight people, but we need more representation (queer representation, different body representation, characters with neural diversity, and more). It's also worth noting that Barbie's blond hair, blue-eyed look have been deemed "beautiful" and the standard that everyone should strive for. I would hope that Gerwig addresses this and includes some people of color in the cast. Barbie had her "token" Black,  Asian, and Latinx friends (Christie, Kira, and Teresa respectively), but they're rather flat characters when compared to Barbie herself.
In addition to starring in the movie, Robbie is also producing the film under her production company, LuckyChap Entertainment (which produced Birds of Prey and Promising Young Woman). Other producers include LuckyChap's Tom Ackerley, Mattel Films' Robbie Brenner, and David Heyman, with Josey McNamara and Ynon Kreiz.
I will leave you all with a song. Enjoy!
Barbie is set to start filming in early 2022 and a 2023 theatrical release is planned.
What do you think the live action Barbie movie will be about? Will Robbie and Gerwig get it right…or wrong? Let us know in the comments below!
Featured image via Sony Pictures
Keilin Huang is a freelance writer that likes the Oxford comma, reading from her neverending pile of books from the library, and Reeses peanut butter cups. She thanks her Dad for introducing her to his Superman comics and probably majored in Journalism because of Lois Lane. Contact her at [email protected]
Leave a comment