Black Widow Trends On Twitter, Will Disney+ Release It Early?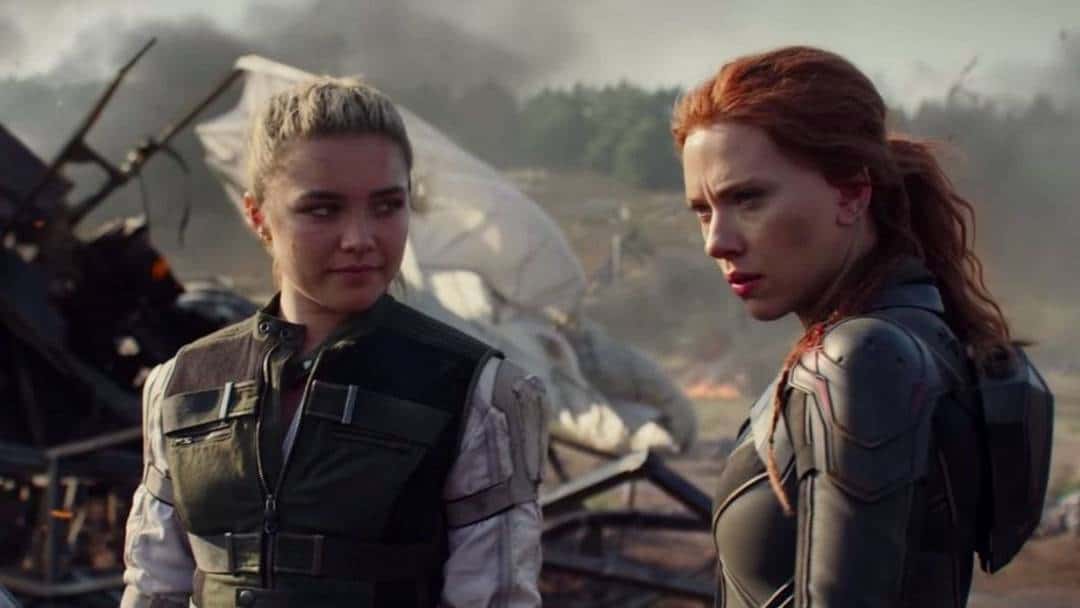 With the news that Mulan will come to Disney+ (for a premium $30 fee), desperate Marvel fans immediately began to speculate that Black Widow may get an early release. The film, meant to premiere in late Spring, marks the official kick-off of Marvel Phase 4. The ways in which this Avengers: Infinity War prequel will influence the future of the Marvel Cinematic Universe could by myriad. But what we know for sure is that Florence Pugh will be the Black Widow going forward. For her Marvel Studios swan song, Scarlett Johansson gets to lead a film and become the first character to see her replacement arrive on-screen. Allowing other actors (and characters) to assume heroic mantles will allow them to be in movies, well, forever. Like Superman, Batman, the Hulk, and Spider-Man, a character who made their debut in a Marvel Studios film will live on.
Disney heavily implied that the Mulan release is a one-off for them. They, like most of us, hope the world gets to a place where people will go to the movie theater again. Yet, if the days of the summer movie blockbuster aren't gone forever, they are definitely gone for 2020. However, if Disney+ makes a profit, both with new subscriptions and the price of the film, the chances that we see Natasha Romanov in action again via video-on-demand grow more likely.
It's been a long time since Marvel fans had to wait a full year with no new films about their characters. New Mutants was supposed to debut already, and Black Widow would have ended a ten-month wait for new MCU films. (Spider-Man: Far From Home was the last Marvel film to play in theaters.) What should they do?
The Case for Disney+ to Release Black Widow Early On the Service
Image via Marvel Studios
The real trick will be how the $29.99 fee to access the movie will work. If it's just a rental, it may be a tough sell for subscribers, who are already paying to access Disney+. If it "unlocks" the film for continued viewing? That might be easier for folks to justify. And, if Disney invested in building a rental system inside their app, it only makes sense that they would use it for more than one film. In fact, I feel like Mulan may not even need to be that successful. Disney+ may already have a plan to give Black Widow an early release. (Update: Paying the fee means you will "own" the movie, so long as you maintain your subscription to Disney+. Thanks to Zaki Hassan for the clarification.)
Mulan is a film that fans of martial arts action will happily watch. Yet, unlike Aladdin or The Lion King, this remake doesn't hinge on nostalgia. There are no songs and no Mushu, the talking dragon played by Eddie Murphy. Black Widow, on the other hand, is a movie that seems like it would draw a much bigger audience.
Also, it would be a gift to Marvel Studios and Johansson, with respect to box office pressure. Even before the pandemic, this movie had a high bar to hit. Black Widow could make $400 million and people would call it a "flop," because Marvel movies make a billion dollars. Releasing the film on Disney+ would, at the very least, keep all those numbers internal at the company. With the state of the film industry in such disarray, folks would focus far too much on the money Black Widow makes rather than the story it tells.
What do you think Marvel Studios should do? Should they release Black Widow early on Disney+ or should they save the start of Phase 4 for when theaters open? Weigh in with your thoughts in the comments below.
Featured image via Marvel Studios
Joshua M. Patton is a father, veteran, and writer living in Pittsburgh, PA. The first books he read on his own were comics, and he's loved the medium ever since. He is the greatest star-pilot in the galaxy, a cunning warrior, and a good friend. His book of superhero short stories, Tales of Adventure & Fantasy: Book One is available as an ebook or paperback from Amazon.
Leave a comment