'Antlers' Comic-Con At Home Panel Shows A Love For Filmmaking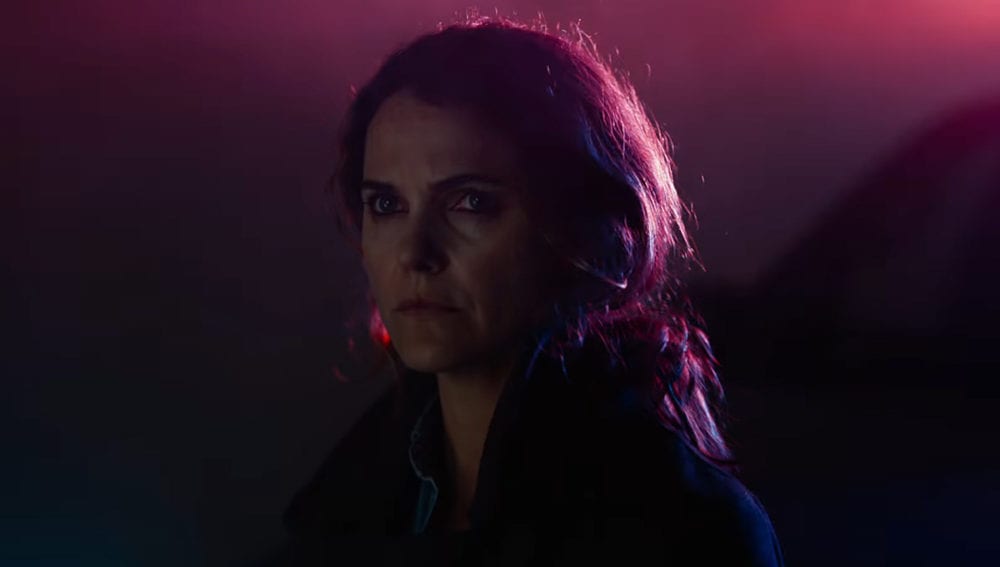 Antlers, an upcoming supernatural horror film, was supposed to release earlier this year. Unfortunately, it joined the long list of movies that have been postponed due to the coronavirus pandemic. The Antlers Comic-Con at Home panel serves as a reminder that it's a film that we can't miss. While the movie is discussed throughout the panel, it is set aside for much of it to allow director Scott Cooper and producer Guillermo del Toro to discuss the beauty in filmmaking.
You can watch all of the Antlers Comic-Con at Home panel below.
Antlers Comic-Con at Home Panel Overview
Antlers tells the story of a young boy, Lucas (played by newcomer Jeremy T. Thomas) as he deals with a horrifying creature that is surviving inside of his home. The beast is a wendigo, based on folklore from First Nations Algonquian tribes. These monsters display characteristics of a human, but with a terrifying, cannibalistic nature.
Based on the trailer, it would be easy to assume that the film is a horror-thriller that follows the cops as they chase down what they think is a killer, only to find the creature in its place. However, the Antlers Comic-Con at Home panel proves that the story goes much deeper than a typical monster movie. Starting with a brief featurette of the film, the panel jumps right into the action.
Guided by moderator Steven Weintraub, Scott Cooper (the film's director) and Guillermo del Toro (the producer) bounce back and forth between chatting about the movie and discussing their love for filmmaking. Every word that they have to share proves that both men are incredibly passionate about the story and creating a meaningful cinematic experience of terror.
It is evident that Guillermo del Toro creates out of love, evident in his recent short story collection and everything he's done. Horror, for him, is not a genre that he likes to explore. It is a part of his entire being. del Toro shares that he has been watching at least three films a day. He is not producing a movie but is instead lending a hand in telling a story that begs to be told.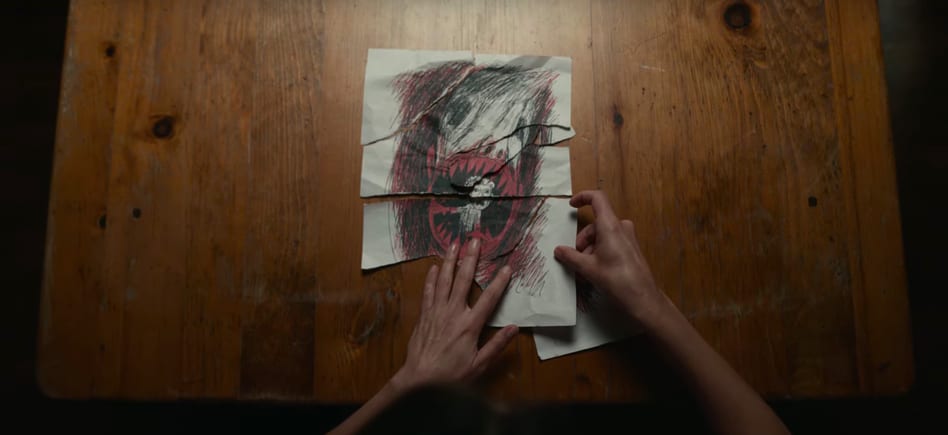 Image via Searchlight Pictures.
What The Panel Says About Antlers
Cooper explains that he created this film with the intention of sharing what it was like to be an American at present. Discussions of different crises going on, such as the opioid crisis, the climate crisis, and the treatment of Indigenous Americans, are supposed to be felt throughout the film. Though, he makes it clear that this is not meant to be a "message movie" but rather a "monster movie" with subtle metaphors within the greater plot.
The wendigo has historically represented colonialism and greed, as Cooper mentions. The film appears to take great care of the symbolism of this creature. While it is considered to be folklore, it is very real to the tribes that recognize it, and both the film's trailer and Cooper insist that it cannot be dismissed as a simple myth.
So, what is the movie really about? Is it a commentary on colonialism in America, or a monster movie? del Toro seems to believe that it's neither, and both, all at the same time. He adds that it's a film about family rage before anything else. It will see "broken characters attempting to get together." The film will also ask viewers what it means to genuinely care for someone, and specifically if you could kill someone that you love.
Based on what we've learned from the panel, it seems obvious that this is nothing like your typical monster movie. Sure, brief glimpses of the wendigo appear in the trailer. But the true source of its appearance remains hidden from us. Finding out where Lucas fits into everything remains a mystery. The role that he plays in the survival of the wendigo is also uncertain.
The Wendigo In Cinema Beyond the Antlers Comic-Con At Home Panel
This film will not be the first time that a wendigo has been present in film and television. One of its most well-known appearances occurred throughout NBC's Hannibal. The character, appearing as a massive human-like creature with prominent antlers, appears throughout the series. It serves as a manifestation of the cannibalistic serial killer, Hannibal Lecter, which is fitting due to the wendigo's portrayals of being a cannibal-like monster.
Creating monsters is a part of what del Toro has always done. His masterpieces include The Shape of Water and Pan's Labyrinth, among others. So, the creation of the wendigo in this film was always going to be something fantastic. Cooper and del Toro share that while they took freedoms in the final design, they did have some elements that they knew they had to stick to in order to maintain the integrity of the creature. "We're not creating a monster, we're creating a God," del Toro says as a reminder of the rich history of the creature.
We'll Be Waiting Patiently For Antlers
If you weren't eagerly waiting for the arrival of Antlers, we're sure that you are now! This comic-con at home panel mixes some of the most important elements of a con. We've been able to learn about some of the crucial processes behind the screen. We've also gained a better understanding of what Antlers has become. We're no longer just anticipating a monster movie. Instead, we're looking forward to a horror film that digs far deeper than a creature. Whether the fear will come from the monsters, or from what the movie makes us reflect on, is still up in the air.
Did you watch the Antlers Comic-Con at Home Panel? Share your theories from the film with us in the comments below!
Featured image via Searchlight Pictures.
Meghan Hale is the kind of movie lover that has a "must watch" that is a mile long... and growing. When she isn't talking about the latest film and television news she is writing one of her many in-process novels, screaming film trivia at anybody who will listen, and working as a mental health care professional. Follow her on Twitter @meghanrhale for some fun theories and live reactions to all things entertainment.
Leave a comment