Monthly Marvel Comics You Should Read This October
Since massive things are happing with the X-Men, we'll take a look at the other corners of the Marvel Universe for October, the way we did with Empyre. Luckily, there's plenty more that isn't one of the twenty-two chapters of X of Swords. Our top three monthly Marvel Comics you should read this October offer quite a lot, however. From a new, contained event, to a major comic living up to a promise in Empyre, and finally, the return of a classic horror comic character.
Amazing Spider-Man: Last Remains Begins
While the House of X will dominate the event scene for the next two months, there's a smaller event happening over at the House of Webs. Last Remains continues from the previous major story arc, Sins Rising. Likewise, Nick Spencer has no problem putting his characters through situations that force them to reexamine their existence and identities. This is the guy who made Captain America a (reality-altered) Nazi. So, we can expect Spider-Man to have some kind of existential crisis. But that's not all! In between each issue of Last Remains, we'll get a connecting issue marked with "LR." However, before the mid and late October issues, you should read the previous monthly Spider-Man comics Marvel released—or try to read the trade as quickly as possible.
Amazing Spider-Man #50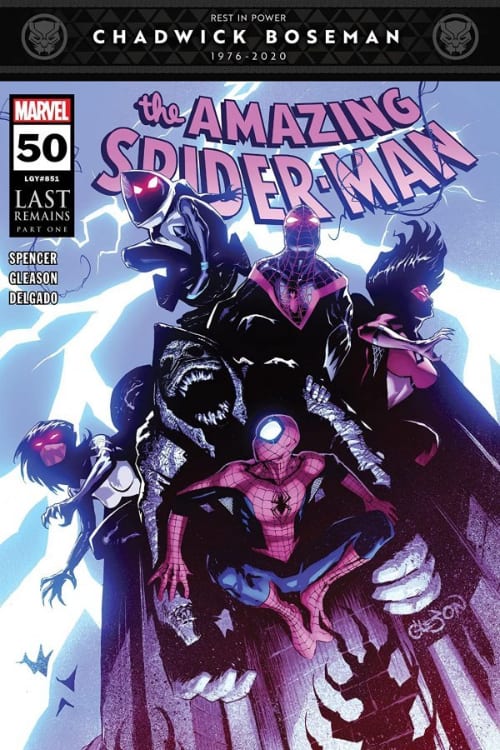 (Image: Marvel Comics)
Writer: Nick Spencer
Artist: Patrick Gleason
Release Date: October 14th, 2020
Official Solicitation:
LAST REMAINS, PART ONE

THE AMAZING SPIDER-MAN reaches another landmark and we're celebrating Spider-Style! Spider-Man just took the beating of his life and we're just getting started. Kindred is stepping out on stage for the first time and Spider-Man is not ready for the havoc that Kindred is going to let loose.
Amazing Spider-Man #50.LR
(Image: Marvel Comics)
Writers: Nick Spencer and Matthew Rosenberg
Artist: Federico Vincentini
Release Date: October 21st, 2020
Official Solicitation:
"LAST REMAINS" is so huge it cannot be contained within the pages of AMAZING SPIDER-MAN. Kindred's assault is so epic, it's going to sweep the other Spider-Heroes of the Marvel Universe up in its wake. All this and the bombshell dropped at the end of ASM #49 rolls toward one of Marvel fandom's favorite characters.
Fantastic Four #25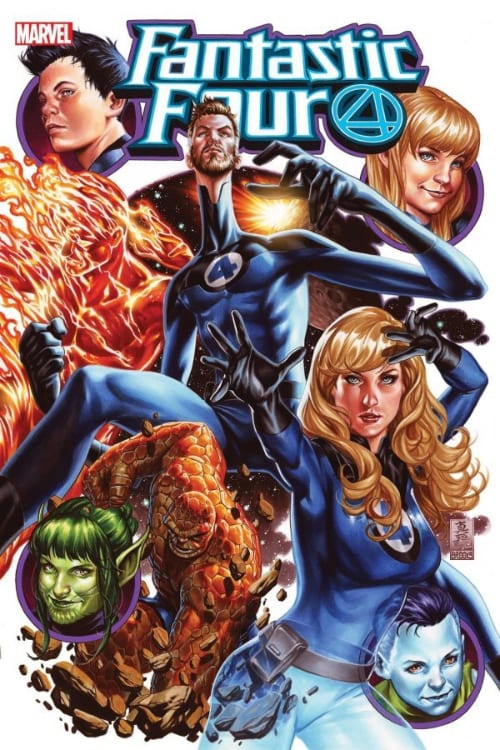 (Image: Marvel Comics)
At the end of Empyre: Fallout: Fantastic Four, Uatu the Watcher returned from the dead—still missing the eye that Nick Fury stole from him in Original Sin. Well, the big bald guy was not amused with the state of the universe. "There will come a reckoning," he declared. That reckoning starts in Fantastic Four #25, a massive double-sized issue that likely paves the way for the next major event at Marvel. Out of all the non-X-Men monthly Marvel comics coming out in October, this is the one you should read the most.
Writer: Dan Slott
Artists: RB Sliva and Sean Izaakse
Release Date: October 21st, 2020
Official Solicitation:
"THERE SHALL COME A RECKONING"

A NEW ERA FOR THE FANTASTIC FOUR! Do NOT miss it! This issue has it all: New Artist! New villains! New uniforms! And a new, major, permanent status quo change for Marvel's First Family! Who is the HELMSMAN? Is he here to save our reality or destroy it? Why is VICTORIOUS in New York—and what will that mean for the HUMAN TORCH? All this and an appearance by DOCTOR DOOM! One of the most important characters in the entire cosmos…returns from the dead! And a major turning point in the history of the FANTASTIC FOUR!
Werewolf by Night #1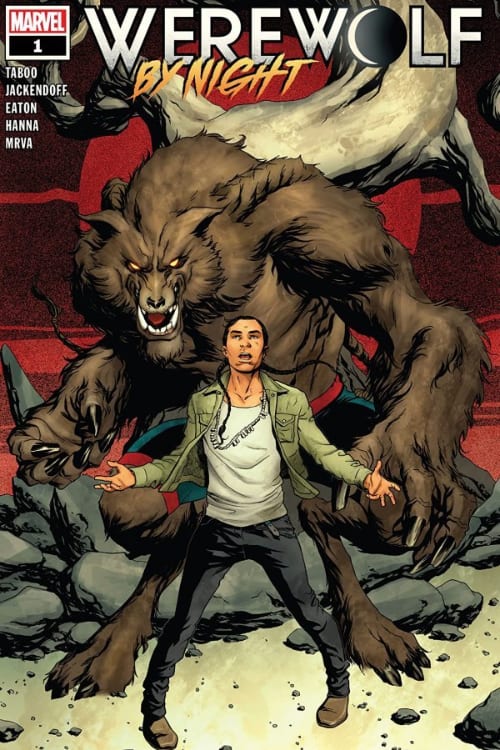 (Image: Marvel Comics)
While Werewolf by Night might not be the most significant monthly Marvel Comics issue you should read this October, but it's one of the coolest. First of all, it's October, and we're getting a Werewolf by Night comic. In the 70s, Werewolf by Night was one of Marvel's most popular horror characters and introduced us to the upcoming Disney+ hero, Moon Knight. Not only that, but to make it just a little more awesome, Taboo of the Black-Eyed Peas is writing the series. But it doesn't stop there! One of the best artists in the industry, Scot Eaton, is drawing this beast—literally, he's drawing a beast.
Writers: Taboo with  Benjamin Jackendoff
Artist: Scott Eaton
Release Date: October 21st, 2020
Official Solicitation:
THE HOUR OF THE WOLF!

A new Werewolf by Night is prowling the Southwest, but all is not as it seems! A young man, a family curse, and an unholy experiment prove a dangerous combination for a small town in Arizona. All young Jake wants is to protect his people, but who will protect him from the monster within? Taboo of the BLACK EYED PEAS and Benjamin Jackendoff team up with Scot Eaton to tell an epic tale of righteous fury and incredible transformation in the Mighty Marvel Manner that is not to be missed!
So, what monthly comics coming out from Marvel do you think everyone should read?
(Featured Image: Champions #1, Marvel Comics)
Roman Colombo finished his MFA in 2010 and now teaches writing and graphic novel literature at various Philadelphia colleges. His first novel, Trading Saints for Sinners, was published in 2014. He's currently working on his next novel and hoping to find an agent soon.
Leave a comment