Who Is Starro The Conquerer? A Look At The Suicide Squad's Villain
The Suicide Squad trailer dropped earlier this year and the movie is premiering in a little over a month, so fans everywhere are hoping to learn more about some of the new characters that were introduced. We're here to help! I'm continuing my series of posts looking at each of the new characters in James Gunn's movie and in today's post I'm going to investigate the villain in The Suicide Squad (or one of the villains?) in the movie: who is Starro the Conquerer?
Who Is Starro And What Are Its Powers?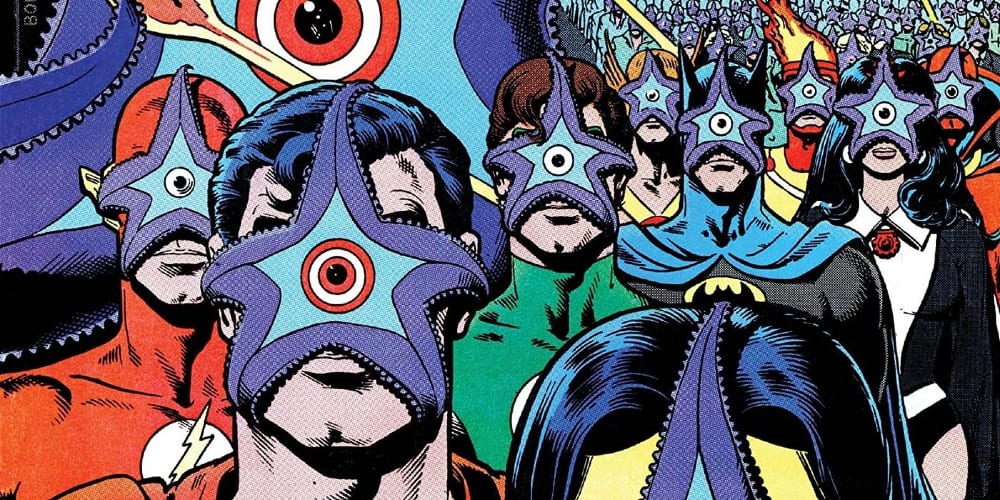 Image via DC Comics
Starro the Conquerer is an intelligent alien lifeform resembling a giant starfish with a central eye and five limbs. It was the first villain that the original Justice League faced. Just like real starfish, it is asexual and has many of the same capabilities: regenerative limbs and organs and strong suction power. Because it can essentially reproduce mini clones of itself and act as the main control center via telepathy, you can imagine how problematic this can be. These clones are parasitic and will attach to a human being's face, taking over the central nervous system and allowing Starro to control them, usually through their thoughts via dreams.
In addition, it is capable of energy absorption and projection and can control each of its five arms independently. You may be asking, "Is there any hope against Starro the Conquerer??" Actually, yes. It hates extreme cold and quicklime, a substance that's normally used for gardens, but was utilized by the Justice League to eventually defeat it.
The Beginnings Of Starro
Image via DC Comics
Starro the Conquerer first appeared in The Brave and the Bold #28 (1960) during the Silver Age of comics. Created by Gardner Fox and Mike Sekowsky, it gave the Justice League quite the headache.
In later years, it was reimagined in a humanoid form that could telepathically control the starfish form as well as the entire Starro alien race. Like the original, humanoid Starro could create clones of itself from the "mother" Starro on its chest.
The Suicide Squad debuts in theaters and on HBO Max on August 6, 2021
Are you excited to see Starro the Conquerer make his movie debut in The Suicide Squad? Let us know in the comments!
Featured image via DC Comics
Keilin Huang is a freelance writer that likes the Oxford comma, reading from her neverending pile of books from the library, and Reeses peanut butter cups. She thanks her Dad for introducing her to his Superman comics and probably majored in Journalism because of Lois Lane. Contact her at [email protected]
Leave a comment