Scream 5 Is Done With Post Production
It has been a cool decade since Scream 4 came out. In that time, we lost Wes Craven, but his contributions to horror didn't end in 2015. In 2020,  we learned that Ghostface hadn't made his last appearance on the big screen. Scream 5 was picked up by directors Matt Bettinelli-Olpin and Tyler Gillett, written by James Vanderbilt and Guy Busick, and this week it was announced that post production has finished. Scream 5 is done, and it looks like we're going to get to see the infamous slasher in early 2022. 
Image via Dimension Films
What Do We Know So Far 
First, the movie isn't actually called Scream 5. It's just Scream, and the reason for that was revealed by Courtney Cox. This movie isn't just a continuation of the franchise; it's a revival. Cox has played Gale Weathers in every Scream movie so far, and her return to the series already says something about how Scream fits into the overall continuity of the series. Coincidentally, this comes after Courtney Cox also returned to the set of Friends, and she even began that series around the same time. Will there be some overlap between the Friends-iverse and Scream? No. No,  definitely not, but that's what fanfiction is for, but at the very least this series seems like it's leaving the door open for sequels.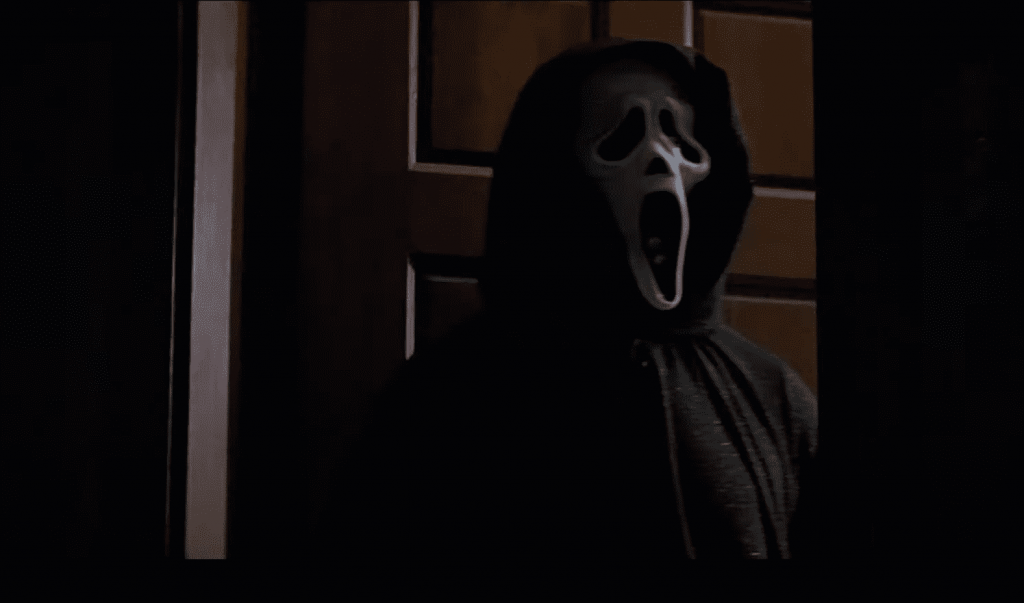 Image via Dimension Films
Pulling in established characters from the series and bringing in some new ones too, Scream is supposed to revitalize the series that started with a Ghost-faced killer tormenting people with horror-movie trivia. Not much is known about the plot of the series, but seeing that detail carried through 25 years later would be really satisfying. How great would it be to see a group of beleaguered slasher survivors clinging to life only because they know read a review of The Conjuring 3 and know it's actually the second movie about the Brookfield murder of 1981. 
What's Next Now that Scream 5 is Done
Post production has finished according to an Instagram post from Tyler Gillett. The post showed a nearly-empty editing bay and the orchestra set up to perform the score. The final steps for the film are in motion, and hopefully soon we'll be seeing a trailer. Until then, let a serial killer in an iconic mask guide you through history, starting with a time before social media and temporarily culminating in 2015 with a film that maybe had a bit too much of it. Marathoning all the Scream movies now is fascinating, particularly after slashers have fallen comparatively out of vogue and then started to come back. 
What's your favorite scary movie? Put down your knife, take off the mask, and tell us in the comments below!
Jessica Kanzler is a freelance writer and editor who lives with her wife and cats. Jessica has bad taste in tv and an MA in Rhetoric, Writing, and Digital Media studies. Talk to her about Frasier on Twitter @Jessicaakanzler
Leave a comment