How Jon Favreau Became A New Hope For The Star Wars Universe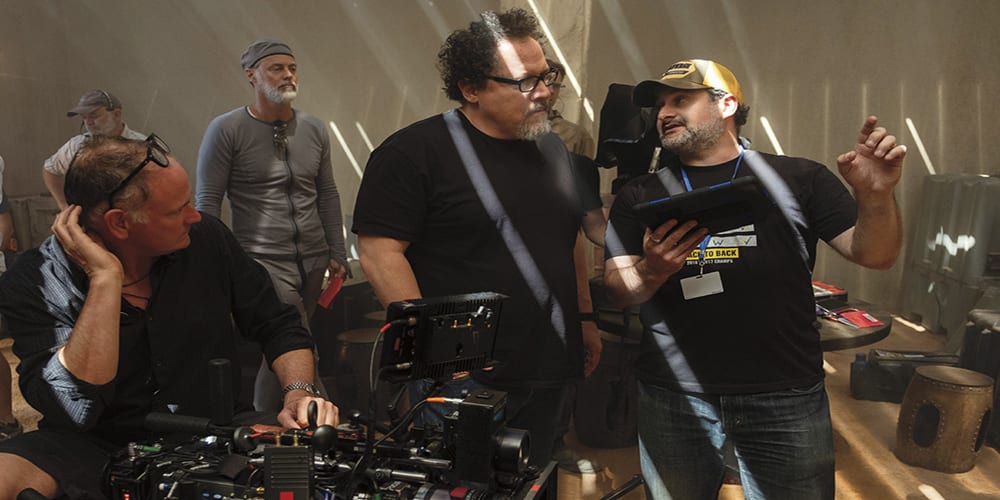 Everyone loves The Mandolorian. Like, I have a ton of friends and peers who love Star Wars, and all of them have positive things to say about the series. Likewise, The Clone Wars series ended up being arguably the most complete narrative project in all of Star Wars to date. From the story arcs to the pacing and voice acting, it's a slam dunk. While Dave Filoni deserves endless praise for his work on The Clone Wars, we know Favreau deserves a lot of love too. The wonderful Jon Favreau Star Wars projects we see taking place, and possibly in the works, prove he's set to play a major role in the IP. Where did it all start though?
How Jon Favreau Entered the Star Wars Universe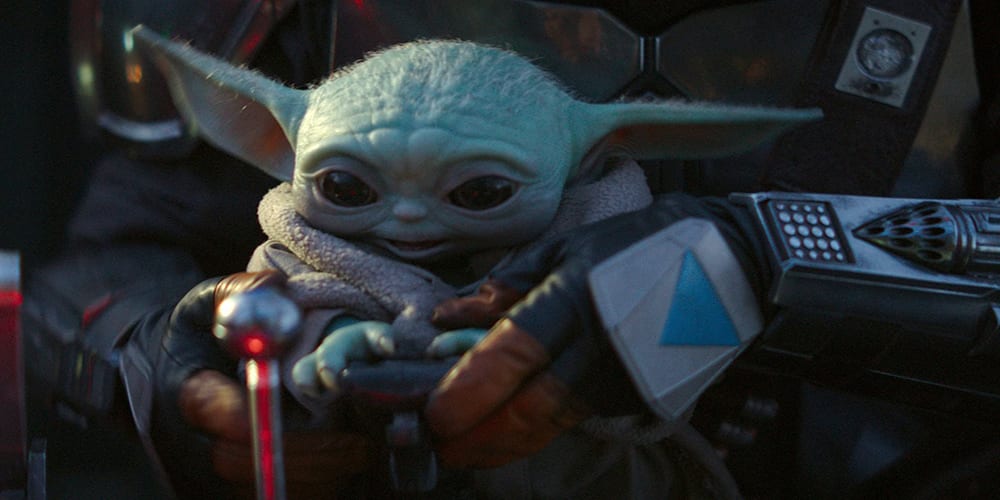 Image Credit: Lucasfilm
Jon Favreau's career is a wild ride. Take the ride sometime on IMDb and you'll see a variety of projects ranging from raunchy comedies to beloved sitcom appearances. Yes, I still think of Favreau as Monica's boyfriend from Friends who wants to join the UFC with literally no training. It's Favreau's endearing quality and charm that makes him a delight on-screen. Disney liked Favreau's work as an actor from the getgo, but recent years proved his vision behind the scenes was even more impressive. As early as 2014, Favreau's film Chef proved he knew how to tell a story. Despite this, he wasn't willing to give up acting altogether. He kept showing up in projects here and there, including a high-profile role as Lucky in Marvel Cinematic Universe. Not to mention, he directed the first two Iron Man films himself.
Disney trusted him with other high profile projects too. He took his talents to the likes of the live-adaptations of The Lion King and The Jungle Book. While doing these projects, he also began working his way into the world of Star Wars. Before getting the helm of The Mandolorian, Favreau began working as a voice actor on The Clone Wars. His friendship with Dave Filoni helped him land a role as Pre Vizsla, a terrorist warrior leader of the Death Watch. He also played a role in Solo as well. Favreau is the voice of Rio Durant, an alien character in the prequel film.
The Move to Make Favreau a Creative Off-Screen Mind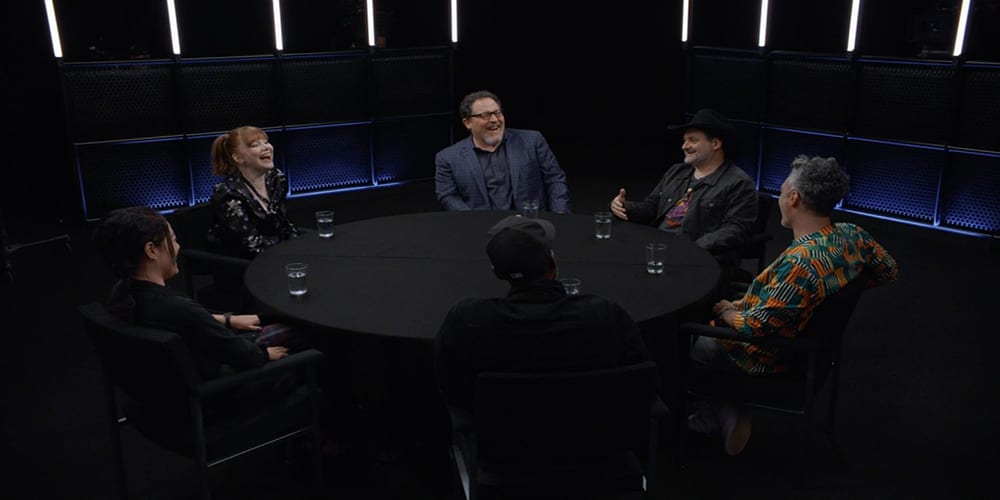 Image Credit: Lucasfilm
In 2018, the decision from Disney became official: Jon Favreau would play a key role in the Star Wars projects moving forward. While Dave Filoni gets a ton of credit for Star Wars' successes outside of the films, Favreau deserves just as much credit. The actor-director's insights and knowledge of who to use for what stories matters a lot. At the end of the day Star Wars is all about stories that endear and engage the audience in meaningful ways. Nobody understands that better than Filoni and Favreau. With rumors that they'll soon run the Lucasfilm side of things when Kathleen Kennedy's contract is up, things might be looking up for the Star Wars Universe. I think the sequel trilogy is great, but I understand those who didn't enjoy it. That said, everyone seems on board with Favreau having an increased presence in the IP moving forward.
With a lot still up in the air about what comes next outside of the multiple Disney+ series in development, Favreau might get to use his skills on the big screen. A new trilogy with Favreau and Filoni working together might just be what Star Wars needs to spawn a new hope in fans across the world. Get it, A New Hope? Star Wars puns? Yeah, no, we can wrap things up, that's fine.
If you're a fan of Favreau's work in the Star Wars Universe, then let us know in the comments why you enjoy his touch on things! If you're looking for more MCU news, check out our post on the possibility of a John Krasinski Reed Richards. Thanks for reading Comic Years!
Featured Image Credit: Lucasfilm
Taylor is the Gaming Editor of Comic Years and a lifelong fan of video games. He holds two degrees in Political Communication and wrote a Master's Thesis on resistance movements, race, and the exploitation of college athletes. His wife and two Toy Australian Sheppards keep him sane.
Leave a comment