'The LEGO Star Wars Holiday Special' Is Coming To Disney+ This Fall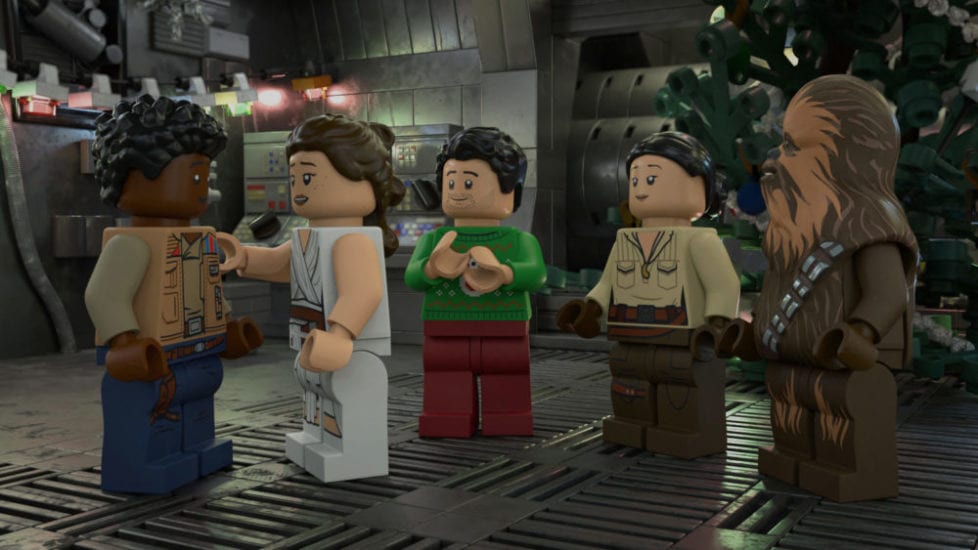 Happy Life Day! In a shocking turn of events, it's almost the holiday season. So, what better way to get excited for it than with some exciting Star Wars news? The Lego Star Wars Holiday Special will be heading to Disney+ in November. This special will follow Star Wars Holiday Special, the 1978 television special that still remains a mystery today. Let's take a look at all the fun holiday-themed events that are coming so that you have holiday and gifting ideas that are more complex than a stuffed Baby Yoda.
Image via Disney+
The History Behind The Lego Star Wars Holiday Special
If you remember the numerous holiday specials that took place in the 70s, then you'll have a pretty excellent memory of the infamous Star Wars Holiday Special. The event premiered on November 17th, 1978. Not only did the special introduce Boba Fett, but it was also the first spin-off film!
The special invites us to join Chewbacca and Han Solo as they plan a visit to Kashyyyk, the homeworld of the Wookiee creatures. They have an annual Life Day celebration, which is the main reason for Chewbacca's return. Sounds wholesome, doesn't it? Well, unfortunately, the team encounters some chaos along the way. They're interrupted by Imperial presence and a mysterious virus (perfect timing to revisit the idea, right?), and recruit help from Luke, C-3PO, R2-D2, and Princess Leia.
As someone who had never heard of the Star Wars Holiday Special, I thought that the events sounded pretty neat! Apparently, I am not joined by many. Following its release, the special received plenty of criticism and was not broadcast again. So, if you're looking to find a copy of the bizarre special, you may run into as many bumps in the road as Han and Chewie did on their way to Kashyyyk.
The gang is getting back together! Image via Lucasfilm
The LEGO Star Wars Holiday Special Coming to Disney+
The new LEGO Star Wars Holiday Special appears to promise much more than the 1978 version. A new squad is ready to celebrate Life Day, as Chewie is joined by Rey, Finn, Poe, Rose, R2-D2, BB-8, and more. This will mark another collaboration between Lucasfilm and the LEGO Group, proving that there is an infinite amount of Star Wars material to be made.
This new journey toward Life Day will follow Rey and BB-8 as they journey toward a Jedi temple. She will find herself on a wild ride through critical moments within the Star Wars universe as she risks missing out on Life Day.
Ken Cunningham directs the special. David Shayne serves as the writer and co-executive producer. Keith Malone, Jill Wilfert, Jacqui Lopez, James Waugh, Josh Rimes, and Jason Cosler all executive produce.
The LEGO Star Wars Holiday Special is not the only seasonal thing coming from the franchise this year. There will also be an advent calendar releasing on September 1st and a sticker book coming on October 20th.
A Holiday Special To Look Forward To
You can stream The LEGO Star Wars Holiday Special on Disney+ starting on November 17th, 2020. It's a Life Day miracle!
Readers, are you looking forward to the special? Let us know if you remember the original Star Wars Holiday Special in the comments below.
Featured image via Disney+/Lucasfilm.
Meghan Hale is the kind of movie lover that has a "must watch" that is a mile long... and growing. When she isn't talking about the latest film and television news she is writing one of her many in-process novels, screaming film trivia at anybody who will listen, and working as a mental health care professional. Follow her on Twitter @meghanrhale for some fun theories and live reactions to all things entertainment.
Leave a comment