Famous Comedians with Higher Education
List: Famous Comedians with Higher Education
Comedy plays an important role in modern society. Science has proved it can have substantive physical and mental health benefits to an individual. People listen to or watch comedy for various reasons. Some want something different from the most often discouraging news on TV, while others want something to help them laugh and release stress. 
Without skilled and committed comedians, the comedy field would not be vibrant as it is today. You might think your favorite comedian dropped from high school to become a comedian but to your surprise, most of them have undergraduate degrees and some have postgraduate degrees.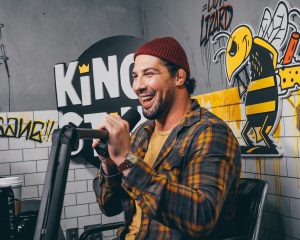 Jerry Seinfeld
Jerry Seinfeld is a household name in the comedy field and he is one of the oldest actors in this field. In his early days, he joined Queens College and graduated with an undergraduate degree in communication and drama. 
He joined comedy when still young and began to write and appear in some of the most popular comedy shows in the US. He appeared in Forbes as one of the best-paid comedians. He is a star in major shows such as The Tonight Show, To Catch a Rising Star, and HBO shows. 
Education prepares a student to excel in any career field. Some have no interest in comics but they end up becoming comedians. While studying at a college or university, many comic students are faced with the fact that they do not have enough time to go to the performance and study at the same time. Great help for them will be a free online service with free essay examples for college on Samplius, where you can find inspiration for writing essays or other works. With the help of online services, you can find an essay on any topic, and you do not have to think long about what to write an essay about.
Whitney Cummings
Initially, Whitney Cummings studied with interest in journalism but she ended up becoming a comedian. The influential comedian studied at the University of Pennsylvania and graduated with a degree in communication. She successfully compacted her studies and made it to finish her course within three years.
Her most notable shows are Can I Touch It?, 2 Broke Girls, and Chelsea Lately. She has mastered the skills of acting, writing, and production and is one of the top earners in the comedy industry. 
Lewis Black
Lewis Black is the 2007 Grammy award winner for the best comedy album. He didn't begin with comedy but his interest in this field was stirred after he graduated with a playwriting degree from the University of North Carolina. 
He didn't stop his passion for comedy and in 1977, he received his master's degree in drama from Yale University. He is known in the Comedy Central show and most people know him for his angry comedy rant. 
Demetri Martin
Demetri Martin had first desired to study law and probably become a practicing lawyer. He joined the school of law at New York University. His interests, however, changed and he decided to become a comedian. He also has a degree in history from Yale University and this might have helped him to succeed in the field of comedy. 
Ben Seidman
Ben Seidman is commonly known as the magician because his comedies are mostly based on magic tricks. He is a guest star on Netflix and acts as a full-time magician at Amazing Things Inc. 
He has appeared in other shows like the Penn and Teller – Fool Us show and has worked as co-star of magic outlaws at travel channel. He has a degree in theatre – acting for the camera from the University of Nevada and another degree in comprehensive theater from the University of Wisconsin. 
Jesus Trejo
Some of the shows Jesus Trejo appeared in are Comedy Central, Nuvo TV, and Sullivan and Stay at Home My Son. Many times, Jesus Trejo is invited to perform in universities across the US and many other institutions of learning. He pursued his education at Long Beach City College and graduated. He later joined California Ste University and graduated with a degree in business in 2011. 
 Conclusion
The field of comedy is popular globally because it's thrilling and entertaining to the masses. Some comedians take several years to master their skills and become relevant to their audiences. It's not every comedian who dropped from high school or refused to join university to join comedy. Some of the top comedians have more than one degree but they choose to entertain people a leave them with laughter and joy and none of the regrets becoming a comedian.
Author's Bio
Mary Spears is a writer and editor working for a creative writing agency that publishes and sells digital books and novels. She's also into academic writing and has earned fame for her winning essays, homework and research papers. In her time off, she loves reading romantic novels, meditating and watching music shows on tv.
Image Credits: UnSplash Photos
Leave a comment