Zac Efron's First Emmy Win Has The Star Saying He's "So Grateful"
Zac Efron's first Emmy win has got the heartthrob singing a new tune! The 2021 Emmy nominations were released earlier this month and this past Sunday, they unveiled the list of winners in the lifestyle and fiction categories, with Efron winning for Outstanding Daytime Program Host for his Netflix series Down to Earth with Zac Efron.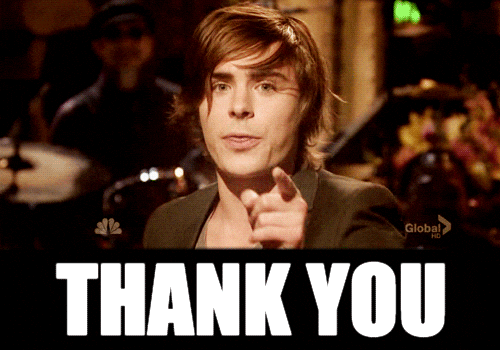 The Baywatch star was surprised by the win, saying on Instagram that he "never expected this" and was "so grateful." He went on to say that fans should get ready for the next adventure (meaning season 2), which is set to premiere next year.
Image via Instagram
Down to Earth with Zac Efron was one of Netflix's most popular pandemic series, so it makes sense that a second season is in the works. The show followed Efron and "wellness expert" and author Darin Olien as they traveled around the world learning about nature, green energy, and sustainable living practices. While some critics panned the show as full of questionable health advice and pseudoscience, it did bring to light some very real issues, including global warming, deforestation, and waste management. The first season ended with an emotional Olien returning home after learning this his home was destroyed in the 2018 Malibu fires, a scene that perfectly encapsulated the devastating effects of a warming planet. Even if Down to Earth didn't address environmental issues perfectly, it still got many important issues onto viewer's radars.
Efron is in good company as other hosts that were honored on Sunday were the late Alex Trebek for Outstanding Game Show Host for Jeopardy! and the late Larry King for Outstanding Informative Talk Show Host for Larry King Now.
A second season of Down to Earth with Zac Efron will premiere in 2022 on Netflix. Watch the 2021 Emmy Awards Sunday, Sept. 19 at 8 PM ET/5 PM PT on CBS.
Are you celebrating Zac Efron's first Emmy win like I am? Let us know in the comments below!
Featured image via Netflix
Keilin Huang is a freelance writer that likes the Oxford comma, reading from her neverending pile of books from the library, and Reeses peanut butter cups. She thanks her Dad for introducing her to his Superman comics and probably majored in Journalism because of Lois Lane. Contact her at [email protected]
down to earth
emmys
Netflix
zac efron
Leave a comment