Where to Watch South Park – From HBO Max to Paramount+
There are two reasons why we love streaming services. The first is that they can provide exciting original content worth subscribing for. The second is that many of them have entire catalogs of our old favorites. Whether you're re-watching Friends for the tenth time on HBO Max or playing The Simpsons on Disney+ for some background noise, somebody has to have it. One of our favorites, South Park, has made a few recent streaming switches. So, we're here with a guide on where to watch South Park, from HBO Max to Paramount+.
Where to Watch South Park – On HBO Max And More
South Park, the animated and controversial comedy sitcom, has been airing new episodes since 1997. We have followed the story of Stan Marsh, Kyle Broflovski, Eric Cartman, and Kenny McCormick for more than two decades, and they have gone on no shortage of adventures. In this time, creators Matt Stone and Trey Parker have released 314 episodes (and counting.) They are on their 25th season and have no signs of slowing down. Historically, episodes have had their premiere on Comedy Central, but they're finally settling into the streaming game alongside their cable releases.
HBO Max currently has the South Park library available to stream online. New episodes continue to drop here as they air the 25th season. Canada still does not have access to HBO Max, but Crave has the first 23 seasons available for streaming. This partnership comes from a domestic streaming deal through WarnerMedia.
South Park Studios also continues to release full episodes on their website to American viewers, though it is not a place where international countries can watch. Canadians can catch them on the CTV website.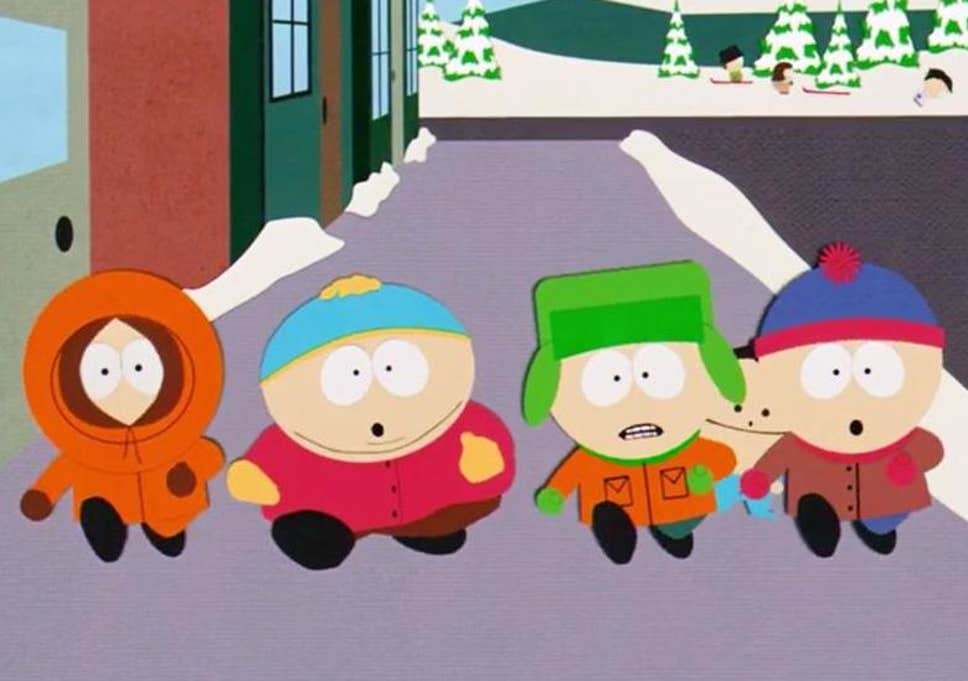 Image via Comedy Central.
Stream South Park On Paramount+ Its Future 'Forever Home'
More recently, the South Park creators have inked a deal with ViacomCBS. This will see at least another six seasons premiering on Comedy Central. ViacomCBS also owns Paramount+, a participant in the streaming wars that has been heating up its game lately.
Part of the $900 million deal between ViacomCBS and South Park has been to create 14 movie-length specials for Paramount+. They plan to drop two per year, starting with the Post Covid special in 2021. International fans already have access to the South Park library on Paramount+, matching the streamer's plan to have all episodes available by 2022. Beginning in 2024, the platform will begin premiering new episodes as South Park season 27 begins.
By 2025, the entire catalog of episodes will be available for all Paramount+ subscribers, including in the U.S, and it will be the official home of where to watch South Park. At this time, the episodes will have left HBO Max altogether.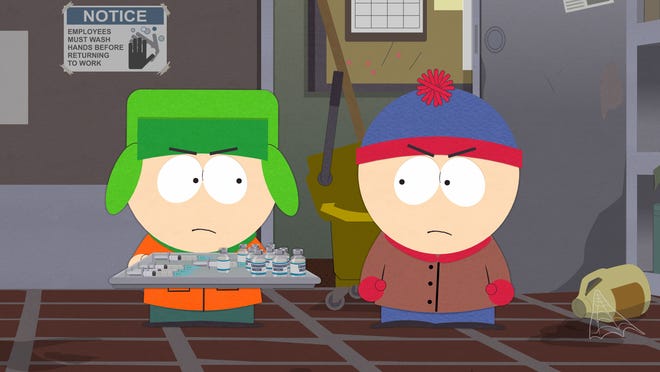 Image via Comedy Central.
There Is a Lot More to Come from Trey Parker and Matt Stone
The multi-million-dollar deal will keep South Park going until its 30th season, airing in 2027. That'll mark 30 years of new episodes! This will include the two specials per year, totaling 14 films/specials, also ending around 2030. And considering how it'll only mark two years since the official switch to Paramount+, we'll be surprised if 30 is the last of it.
South Park continues to thrive thanks to its quick production. Some animated shows, like Family Guy, can take up to 10 months or more to create a new episode thanks to its animation style. Meanwhile, South Park famously takes less than a week, which was detailed in their 2011 documentary, 6 Days to Air: The Making of South Park.
The quick turnaround time ensures that the content is fresh and can comment on current events almost as soon as they unfold. No other animated show has that going for them, keeping South Park at the front of comedic conversations.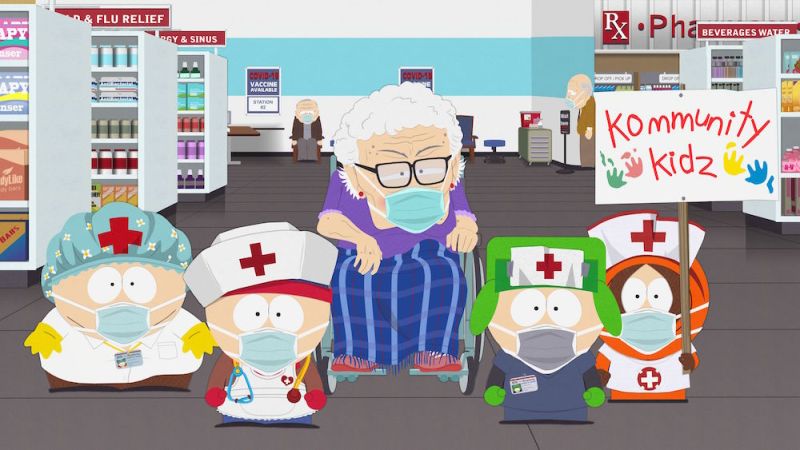 Image via Comedy Central.
We Hope To See More Games, Too
We're thrilled to be getting so much upcoming South Park content. While the film and television side of things are going smoothly, we have to hope for another full-length game, too. 2014's The Stick of Truth and 2017's The Fractured but Whole found great success, proving that there is always more to come, and recent reports have suggested that a new game is in development. However, no plot details or release dates have been announced.
They've created a full-length film in 1999 with South Park: Bigger, Longer & Uncut, built up the television series, created various games, and more. What's next? A theme park?
You Can Currently Stream New Episodes Of South Park On HBO Max Until 2025.
Readers, where do you go to stream South Park? Its streaming home seems to be bouncing around a lot lately, but that hasn't stopped it from being on repeat in our homes. Let us know your thoughts on its place within the streaming wars, and what new content you'd like to see from South Park studios in the future.
Image via Comedy Central.
Meghan Hale is the kind of movie lover that has a "must watch" that is a mile long... and growing. When she isn't talking about the latest film and television news she is writing one of her many in-process novels, screaming film trivia at anybody who will listen, and working as a mental health care professional. Follow her on Twitter @meghanrhale for some fun theories and live reactions to all things entertainment.
Leave a comment