Amazon Wheel Of Time Season 2 – Executives Promise Bigger Story And A Lord Of The Rings Series Pairing
The Wheel of Time was one of the most anticipated genre shows of 2021, and the ratings reflect the success of the show for Amazon. Now that the first season is complete, we are learning more about what we can expect from season 2 of The Wheel of Time on Amazon. And how this epic fantasy show will set the stage for the upcoming Lord of the Rings series due to air on Amazon in 2022.
The Wheel of Time Numbers For Amazon Don't Lie
Photo by Jan Thijs via Amazon Studios
Head of global television for Amazon –  Vernon Sanders – recently spoke to TVLine about the numbers for The Wheel of Time. Following Amazon's unconventional release schedule the first three episodes dropped at once, followed by a weekly installments. Sanders says that there was a huge number of viewers for the first three episodes, and that number only continues to grow with each new episode. And the high numbers are not limited to genre fans in the U.S. Wheel of Time is a global success, and Amazon expects it to remain that way.
"New people are coming on board and checking the show out, new people are tracking it week-to-week" Says  Sanders. "And we are seeing those same patterns not only in the U.S. but across the globe. In layman's terms, it's a show that has great staying power."
Amazon Is Dedicated To Season 2 For The Wheel of Time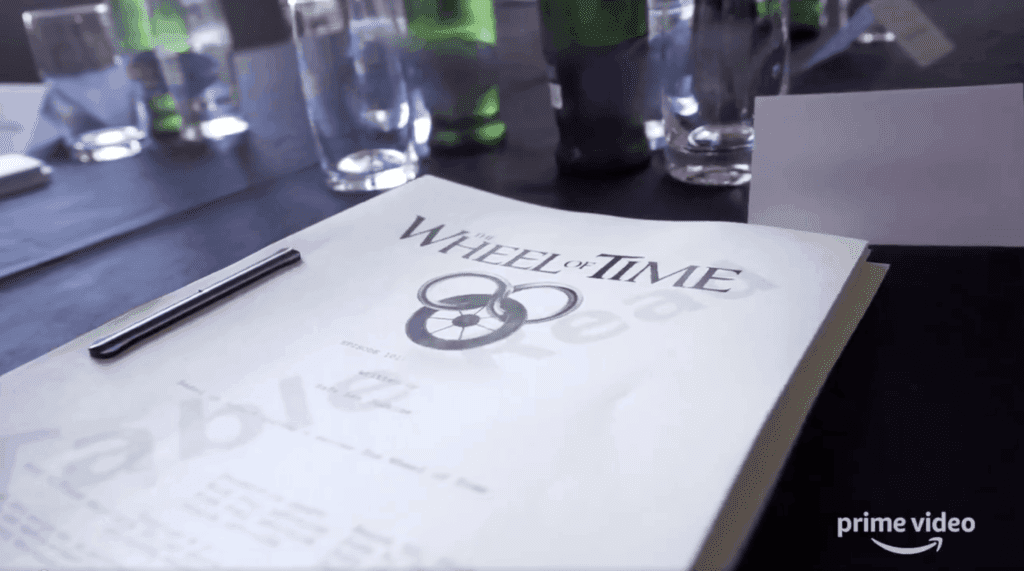 Image via Amazon
Amazon also renewed The Wheel of Time for season 2, well ahead of the first season premiere. Sanders says that showrunner Rafe Judkins was the driving factor behind that, with the way he chose to approach the story. Sanders also praised the attention to detail from both Judkins and star Rosamund Pike – who also serves as a producer on the series.
"We saw the level of craftsmanship, and as we continued to talk to Rafe about where future seasons would go, we felt really confident that we had something that could go for a very long time for us. These are giant investments, so obviously we spent quite a bit of time making sure we were making the right choice here, but it continues to pay off for us. All credit to Rafe and his incredible team, and the cast led by Rosamund."
The Book Adaptation Series Will Have A Bigger Budget
Photo by Jan Thijs via Amazon Studios
Sanders also teased a bigger season 2 for The Wheel of Time on Amazon Prime. In another interview (with IGN) he spoke about increasing the budget for the second season. Despite the fact that Wheel of Time is the most expensive show that Amazon has ever made, the budget is tiny compared to upcoming shows like the Lord of the Rings series.
"We absolutely went into Season 2 with a real conversation about, 'What can we do even better now that we have introduced this giant world and established these characters?' So I will absolutely predict that Season 2 will be bigger, bolder, and a more expansive Wheel of Time."
Amazon is also looking at the bigger picture for The Wheel of Time, beyond season 2. The powers that be know that this is a lengthy series of books. And showrunner Rafe Judkins has been open about wanting to adapt the entire series as a whole – rather than just one season per book. Sanders is optimistic about the longevity of the series, and says that Amazon wants to bring the complete story to the screen.
"That was just based on the creative conviction and Rafe's work on season one. His pitch and layout for season two and beyond was so compelling that we had every confidence that we had a show that people would love and a show that demanded to go on," Sanders said. "So this is all confirmation of our instincts. But it really is all credit to Rafe and the work that they're doing."
Looking Forward To More Fantasy From Amazon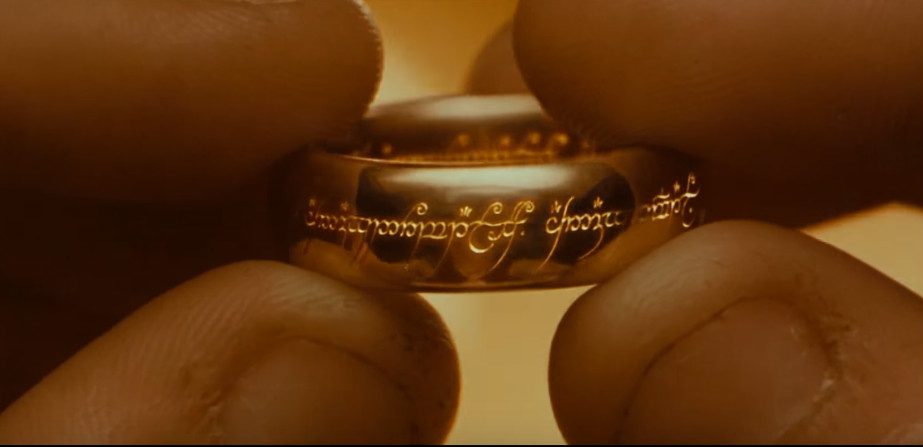 Image via New Line Cinema.
The Wheel of Time is Amazon's biggest fantasy show to date, but it is not the only one in the programming lineup for 2022. This year should see the premiere of their highly expensive Lord of the Rings series. Sanders says that the streaming network is working to balance all of their genre programming. They are aware that fans of Wheel of Time will also inevitably be fans of Lord of the Rings, but the two should not be conflated. "They are very different shows," Sanders says. "But we are cognizant of our genre fans, and we are excited about the collection of content we have… We are very excited about the future."
In addition to The Wheel of Time and The Lord of the Rings, Amazon has really gone all-in on genre programming. Sanders teases the return of the Orlando Bloom led urban fantasy series Carnival Row. There is also a new show coming this year called Periphery from Westworld creators Jonathan Nolan and Lisa Joy. And of course we are also looking forward to season 2 of Good Omens on Amazon Prime.
Hoping For Season 2 Of Wheel of Time Next Winter On Amazon
Image via screengrab
With season 2 of The Wheel of Time currently filming, we shouldn't have to wait too long for it to hit Amazon. Sanders says that the series is like "the Christmas gift that keeps on giving." I'm not sure if that was a hint, but it does make me think that we will likely see season 2 of Wheel of Time airing on Amazon in the winter of 2022. And paired with the Amazon Lord of the Rings series, it seems that the streaming giant is going all-in on fantasy and genre storytelling for their original shows.
In the meantime, there will be plenty of other genre programming hitting Amazon this year that we are looking forward to. There will be no drought of fantasy television in 2022, and we are thankful for that. All episodes for season 1 of The Wheel of Time are now streaming on Amazon Prime.
For more genre news and reviews, be sure to follow Comic Years on Facebook and Twitter today!
(Featured Wheel of Time image via Tor/Forge)
Emily O'Donnell is a writer and photographer with roots in some of the earliest online fandoms. She cut her genre teeth on the Wizard of Oz books at the tender age of 6 years old, and was reading epic adult fantasy novels by the age of 10. Decades later, she still consumes genre fiction like there is no tomorrow. She is delighted to be living through the golden age of sci-fi and fantasy popularity. She is unashamed of the amount of fanfiction that still lingers online under her name.
Amazon Prime
Renewal
Season 2
streaming services
The Wheel of Time
Upcoming Shows
Leave a comment