Wheel of Time News From Rafe Judkins Instagram Q&A
Last week Wheel of Time showrunner Rafe Judkins took to Instagram for a Q&A to answer fan questions about the status of the upcoming fantasy show. Fans have been eagerly awaiting an adaptation of The Wheel of Time for decades. However with the global pandemic shutting down production, it seems we might have to wait a bit longer. Let's take a look at what Rafe had to say.
Wheel of Time News From Rafe Judkins Q&A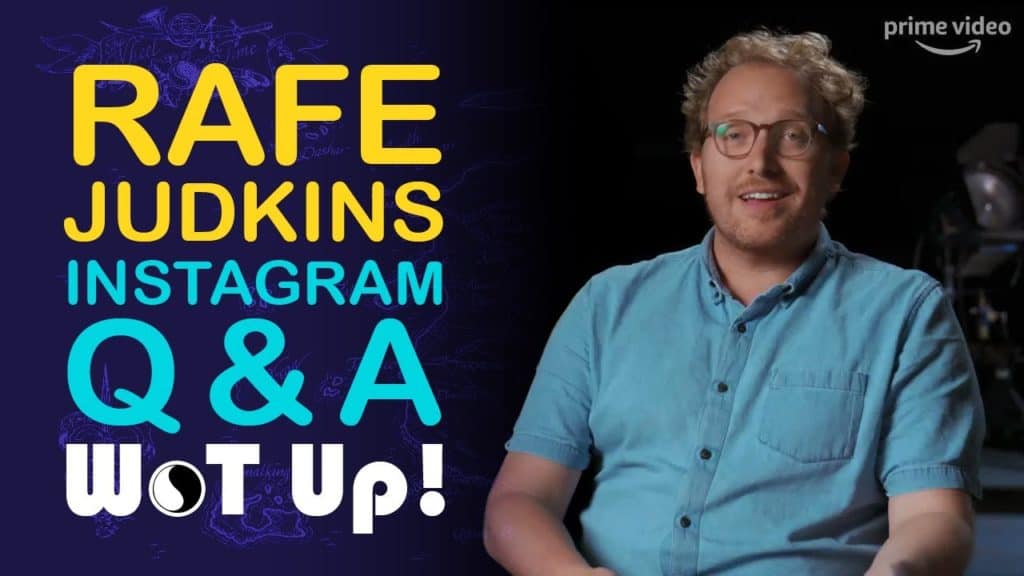 Image via Youtube
The first season of Wheel of Time will run eight episodes on Amazon Prime. Production is completed on episodes 1-4. Actors and crew were still shooting episodes 5-6 and prepping episodes 7-8 when production shut down. Rafe is also actively working on writing season two. Hopefully this quarantine will give him plenty of time to do that. Post-production is continuing remotely.
Rafe is approving visual effects and direction while editing from home. These visual effects seem to primarily revolve around the use of magic in the show. This magic is the 'channeling' that the Aes Sedai do when accessing the One Power. Apparently Rafe "screamed" when he first saw footage of Moiraine (Rosamund Pike) channeling. We assume that this was a good scream. There will be CGI used for some of the visual effects. But the show is trying to utilize practical effects as much as they can.
The Wheel of Time Q&A informs us that the show will significantly condense the journey that Rand and Mat undertake in the first book. The duo from Emond's Field visit approximately 20 locations in the book, and that was not feasible to include in one season. The trip will mostly occur along Caemlyn Road, where most of the pivotal events for them occur. Rafe says that some minor characters may be combined but there will be few "nutso" combinations "just for the sake of it." There will be some new characters that will be composite characters from smaller roles from the book.
Harriet and Brandon Are Involved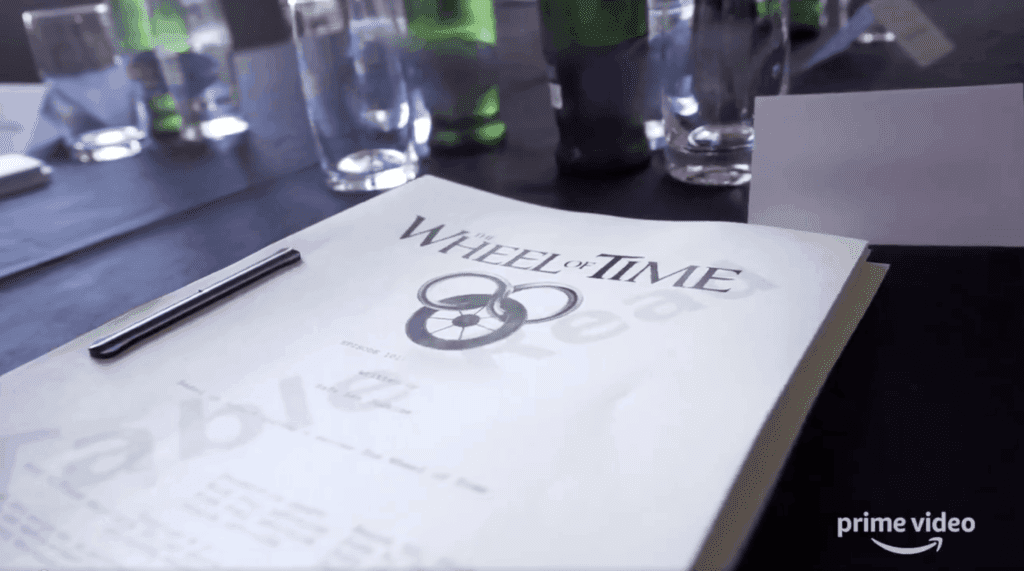 Image via Amazon
Harriet McDougal, the widow of WOT author Robert Jordan and also the editor of the novels, has been on set in Prague. She has read all of the scripts and provided feedback whenever she thought the show was straying from the books. Harriet is an acting consultant and producer for the show.
Author Brandon Sanderson is also a consultant for the series. Sanderson is the author who came in to finish Wheel of Time when Robert Jordan died in 2007. He has read all of the scripts and given notes. Rafe Judkins is a fan of Sanderson, and would like him to be more involved. However Sanderson has a strict timeline for his own work, so he is too busy to do more.
Thanks to our friends over at Dragonmount for summarizing this Wheel of Time Q&A for us. Head over to their site for more tidbits on what to expect from the first season of this highly anticipated fantasy show. And stay tuned to Comic Years on Facebook and Twitter for more news on the status of your favorite shows during this unprecedented time.
Emily O'Donnell is a writer and photographer with roots in some of the earliest online fandoms. She cut her genre teeth on the Wizard of Oz books at the tender age of 6 years old, and was reading epic adult fantasy novels by the age of 10. Decades later, she still consumes genre fiction like there is no tomorrow. She is delighted to be living through the golden age of sci-fi and fantasy popularity. She is unashamed of the amount of fanfiction that still lingers online under her name.
Leave a comment