TWD Season Finale Will Complete Stories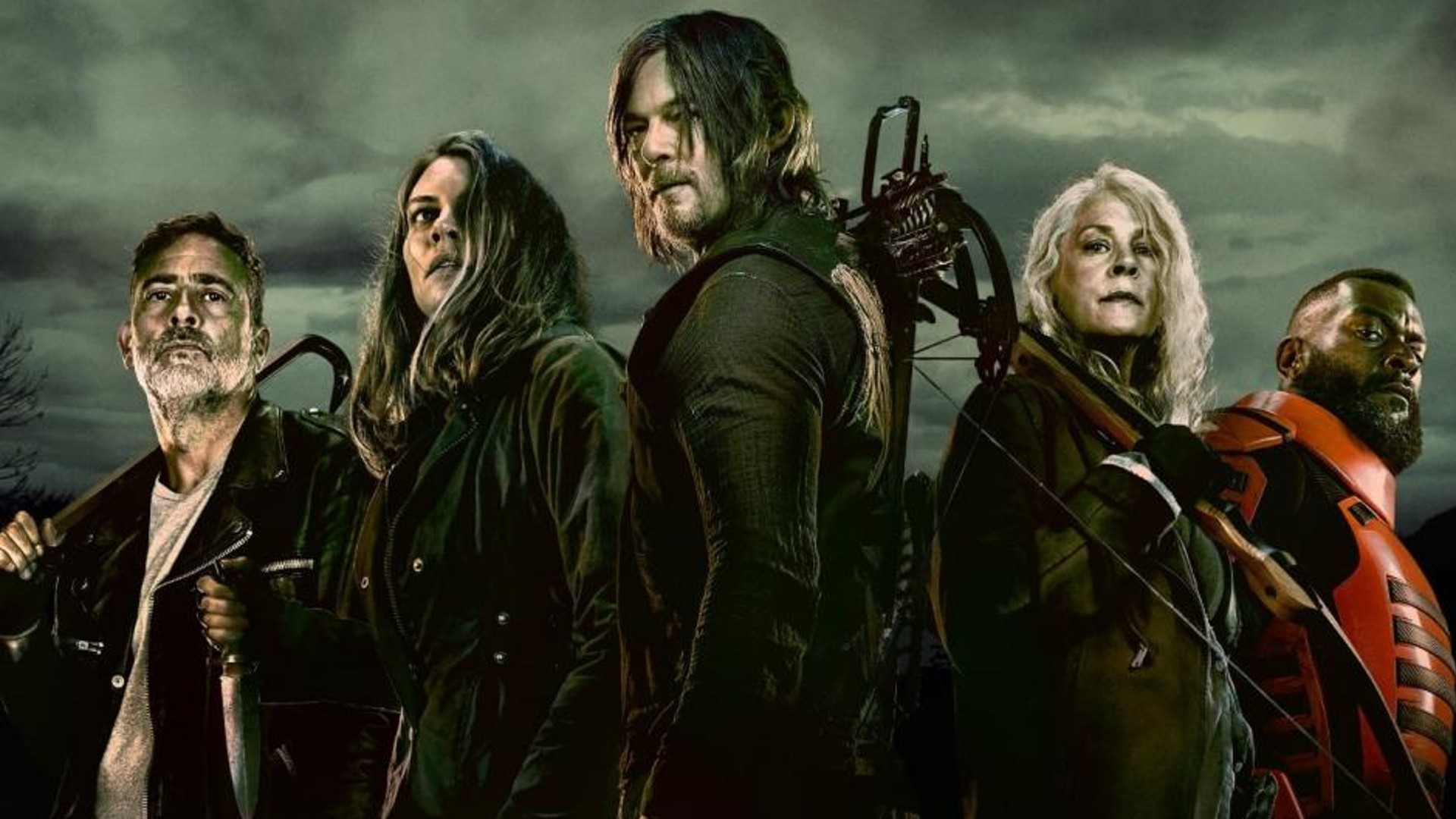 After more than ten years, the original Walking Dead television show is ending. In 2020, AMC announced that the show's eleventh season, which comes out in October, would be the last. That's not to say that the TWD Season Finale will be our only glimpse of the Walking Dead universe. For starters, we have the spinoff Fear the Walking Dead, which is still ongoing. There's also the limited series World Beyond and an upcoming anthology series called Tales of the Walking Dead.However, as the TWD Season Finale draws ever closer, fans have been asking about what the finale will involve. Many fans have speculated that it will set up the spin-offs instead of dealing with existing storylines. According to Scott Gimple, the chief content officer of the Walking Dead universe, that's not true!
The Walking Dead Spinoffs
Image: AMC
In November, AMC will air the TWD Season Finale. This will mark the end of the original TV show, which has lasted 177 episodes and over ten years. It's come a long way since its humble beginnings with Rick Grimes, played by Andrew Lincoln. With the end of the mainline show comes plenty more stories set in the Walking Dead universe. AMC will air many of these in 2023.
To start with, there's the show focusing on Norman Reedus's character Daryl Dixon. Originally, this was going to star Melissa McBride's character Carol Peletier. However, McBride pulled out earlier this year because filming in Europe was "logistically untenable." Still, it's set to be one heck of a series!
Along with this Daryl spin-off, there's also Isle of the Dead. This will feature Lauren Cohan's Maggie and Jeffrey Dean Morgan's Negan as they fight for survival in the Big Apple. Although it's unclear if they'll appear in the TWD Season Finale, we're pretty sure it will happen.
Any fans of Rick Grimes have got some good news coming, too! Recently, AMC announced there would be an as-yet-untitled spinoff featuring Rick Grimes and Danai Gurira's character, Michonne. After long last, the pair will finally meet again. However, we're unsure what impact this will have on the mainline show or the set of Walking Dead movies that AMC will release.
With all these spin-offs, many fans began asking if there would be room in the TWD Season Finale to close out all the storylines. It feels like the writers have to end a lot of plot threads while simultaneously leaving open enough for people to watch the various spinoffs that are headed in our direction. Don't worry – Scott Gimple has got our backs with this one!
TWD Season Finale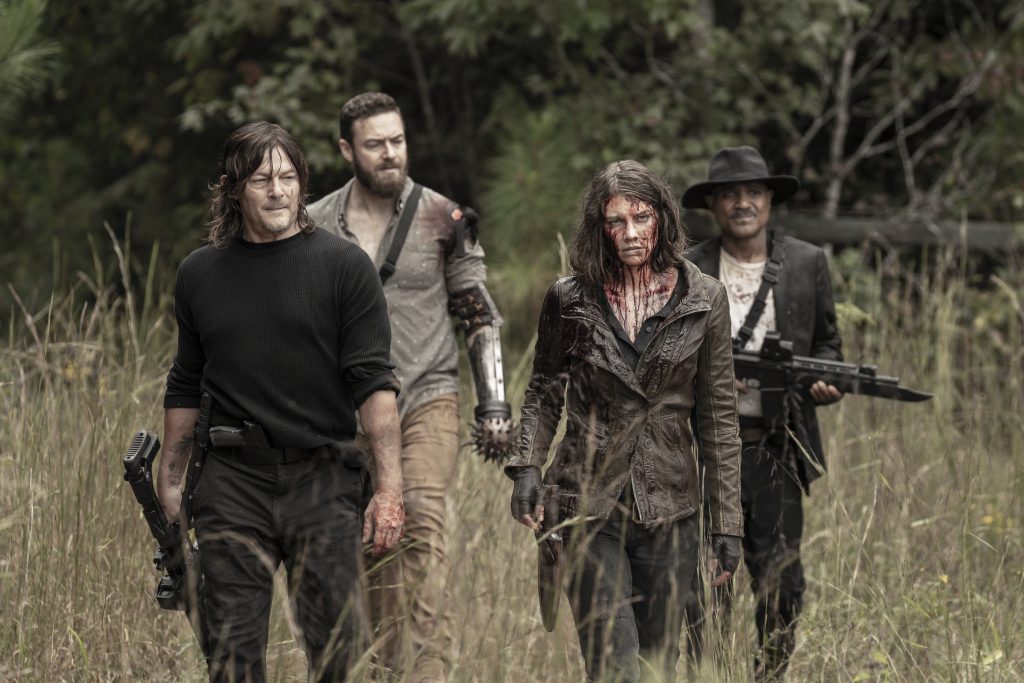 Image: AMC
At San Diego Comic-Con, Scott Gimple answered some of fans' burning questions about the TWD Season Finale. Namely, he made it clear that the finale will give a proper ending to the show and not focus on making people watch the spinoffs. In his own words:
"We were going off of the assumption that we were continuing to go for a while. And then things changed. I feel that it folded into some plans nicely, it folded into some issues. The finale is about completing The Walking Dead story, not setting up spinoffs. There's room for those spinoffs, but full-on, The Walking Dead finale concludes the story of this 11 years. We didn't want the spinoffs to get in the way of that satisfaction. They live together, I think, very nicely."Clearly, the main focus for the TWD Season Finale is to give a proper conclusion to the show. The showrunner, Angela Kang, shared some similar thoughts. She said:"I think that's right. I think the goal is that, even if there were no spinoffs, it would feel like there is a closure to the show itself. The show itself needs its own ending. But doors are left open, as they so often are in life, and as they were even in the ending of the comic. There's always a story that's continuing once the story that you tell on screen has ended, so that's the spirit."So there we have it! The TWD Season Finale will be a fitting end to the mainline show. You can catch the show's final episodes on October 2 on AMC and AMC+.

Are you excited about the spin-offs? What would you like to see in the TWD Season Finale? Let us know below!
Hi! I'm Arvyn, and I'm an English teacher from the UK. I've been teaching English online for over 4 years to students from all across the world and all ages. Outside of work, I'm a huge fan of reading, video games, and playing with my adorable kitties. See ya!
Leave a comment